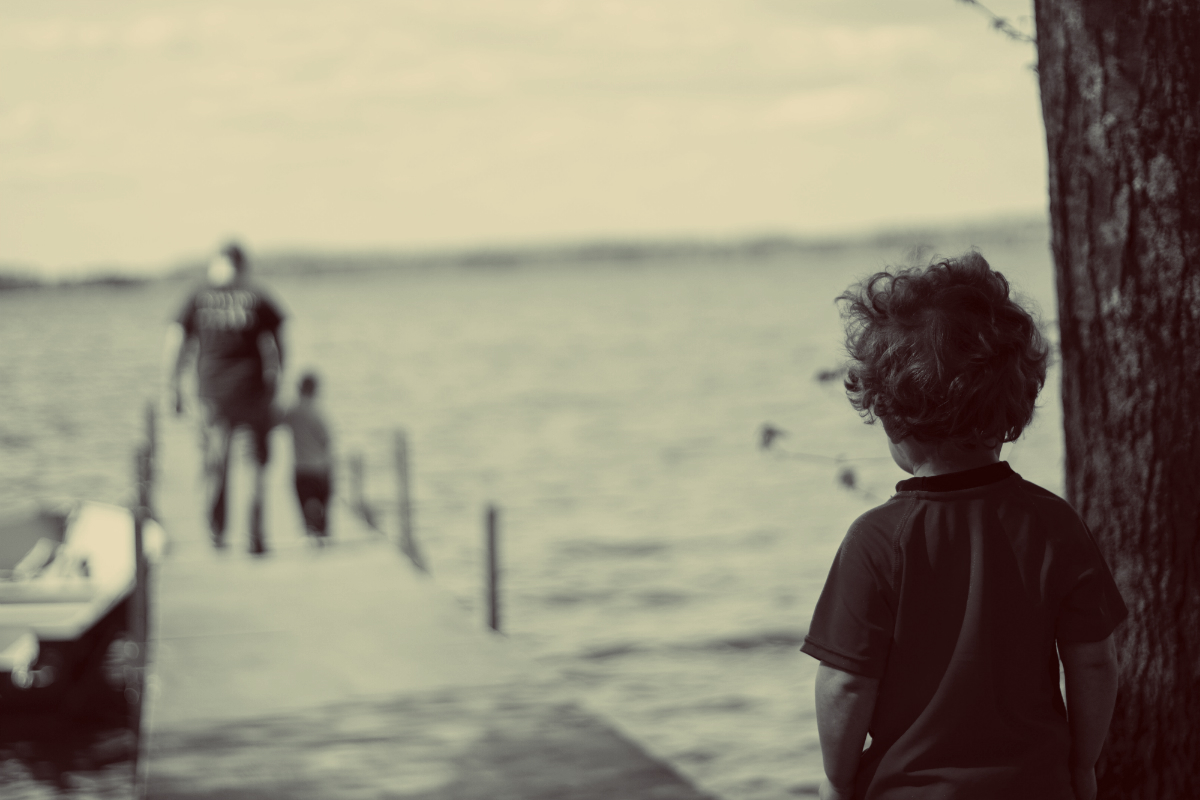 Along with crisp air and beautiful leaves, November also brings an awareness of broken families. It's this month, more than any other, where our gaze is directed, perhaps uncomfortably, to the fatherless. That's because November is National Adoption Month and November 11 is Orphan Sunday. Many people live their whole lives without giving any thought to the fatherless. Orphans remain comfortably out of sight and out of mind. The idea of neglected image-bearers stays beyond the boundaries of our carefully crafted bubbles.
Despite whatever unwillingness on our part to engage the global orphan crisis, our heavenly Father aggressively pursues these vulnerable people—and he clearly instructs us to do the same.
Ignorant?
God identifies himself as the "father of the fatherless" (Ps. 68:5). He teaches us that pure religion is to "visit orphans and widows in their affliction" (Jas. 1:27). He commands us to "seek justice, correct oppression, and bring justice to the fatherless" (Is. 1:17).
Despite our seeming reluctance, we are informed. We can't say that we are unaware of the broken state of families. We're aware that children in our zip codes and across all time zones are growing up abandoned due to death, poverty, illness, and sin.
We are not ignorant, we are merely indifferent. Brothers and sisters, this cannot be. Followers of Christ must not be known by our indifference but by our love.
Engaging orphans and vulnerable children can seem daunting, which is why many believers are reluctant to jump in. But if we want to side with the Father, we will act to bring justice to orphans.
Eleven Practical Steps Toward Caring for Orphans
So how do we begin to take steps of obedience towards caring for orphans? Consider the following steps.
Be informed. There are an estimated 140 million orphans worldwide. Only about ten percent of all orphans are "true" orphans, meaning they have lost both parents. About 125 million children considered to be orphans have at least one, if not two, living parents. In the United States, about 110,000 children are waiting to be adopted into families. Some 420,000 children are in foster care. Educate yourself on this growing number of fatherless children. Here are some resources to get you started:
Follow Jason Johnson's blog about foster care and adoption.
Read Adopted for Life by Russell Moore.
Learn more about the global orphan crisis from CAFO (Christian Alliance for Orphans).
Read Orphanology by Tony Merida and Rick Morton.
Subscribe to the Think Orphan podcast hosted by Phil Darke.
Use your voice for the voiceless. The voiceless aren't voiceless because they have nothing to say; they're voiceless because no one listens when they speak. But you have a voice. Scripture commands God's people to speak up for the voiceless (Prov. 31:8). Use your voice to raise awareness of the plight of orphans within your relational networks. Tell people how they can join God in his work of caring for orphans. Be a voice for the voiceless.
Pray. We are not the savior of the fatherless but we can confidently approach the One who is. Cast yourself before God's throne to plead for the salvation and care of the vulnerable. Our Father hears the cries of his children (1 Pet. 3:12). We can fight for orphans on our knees. We know their needs, both spiritual and physical, and we can go to our good Father and petition his help.
Become a foster or adoptive parent. This may be the first idea that comes to mind when you think of how to care for orphans, and rightly so! Adoption and foster care require sacrifice and a huge investment into the lives of orphans, but the church should be leading this movement as we are a people who have benefited from adoption into our heavenly father's family. Take advantage of some of the resources mentioned under "Be informed" above to learn more.
Partner with parachurch organizations that care for orphans. Adoption is great but with over ninety percent of the world's orphans ineligible for adoption, it's not enough. We must find other ways to help. Partnering with organizations like 127 Worldwide who work with local leaders around the world caring for orphans is a wise solution. Invest in organizations that are committed to meeting the physical and spiritual needs of the fatherless.
Leverage your skills and networks for orphans. When orphans "age out" of group homes and institutions, they become vulnerable to gangs, criminal activities, prostitution, and trafficking. Invest in job training both locally and globally for these young adults to give them the means to provide for themselves and their families. Connect your networks with the vulnerable as they transition into adulthood. Invite them to your church. Help them find jobs.
Serve adoptive families. Adoption is very expensive. One way you can help adoptive families is to sacrificially give towards their adoptive costs and encourage others to do the same. Get creative: host fundraisers; have yard sales; make and sell t-shirts; donate services to be auctioned off to raise money; get certified to provide respite care for foster families; or bring meals to families as they welcome the fatherless into their homes. Serve families who are on the front lines of caring for orphans.
Extend your pro-life ethic beyond the womb. Support life from the womb to the tomb. When we encourage parents to choose life for the unborn, we must walk alongside and help them care for their children. We must welcome these children into our families if the birth parents are unwilling to raise them. Being pro-life is more than being anti-abortion. It means being pro-children and pro-adoption.
Meet orphans. Take time to invest in the lives of vulnerable children in your community. Go on short-term mission projects to visit orphans around the world and share the gospel with them while encouraging their caretakers. Befriend families with foster kids. Hear their stories and tell them the story of the heavenly Father who never abandons his children. Invite them into God's redemptive story.
Support church planting in vulnerable communities. Invest in pastor training and church planting efforts around the world. Loving the fatherless means more than providing food, water, and education. It means giving them access to the gospel. It means investing in the eternal good of their cities and villages by planting gospel-proclaiming churches. Consider partnering with great organizations like Acts 29 to advance the church around the world.
Raise up future generations to embrace caring for orphans. Parents, if you want orphan care to be normal in your family, then expose your children to the global orphan crisis. Work together as a family to love the fatherless. Teach them God's Word and pray for their obedience. Set the example of obedience and lead them to reflect God's heart for the orphan.
Change Your Culture
God's Word is clear on our role in caring for orphans. Our access to Scripture is unprecedented and unlimited. We have printed Bibles, podcasts, commentaries, Bible apps, teachers, pastors, and books. What we do not have is room for excuses. We know what the Bible says, but knowing is not enough. Doers of the Word step into obedience.
In his book, Radical, David Platt writes, "We learned that orphans are easier to ignore before you know their names. They are easier to ignore before you see their faces. It is easier to pretend they're not real before you hold them in your arms. But once you do, everything changes."
Change starts with you. It starts in your home, your church, your neighborhood, and your workplace. Change your culture by reflecting the Father's heart for the fatherless in your speech, attitude, and actions. Inspire others to be obedient to God's command to care for orphans.
It starts with one step. Then one step turns into two, and two steps become three. Before you know it, you're walking in obedience.
Take that first step and follow Christ into the world for the good of the fatherless and for the sake of his glory. You don't have to single-handedly solve the global orphan crisis. You can't. But you can step out in faith. Christian, get your feet moving.
---
Christy Britton is a wife and mom of four boys. She is an orphan advocate for 127 Worldwide and writes curriculum for Docent Research. Her family worships at Imago Dei Church in Raleigh, North Carolina. She writes for several blogs, including her own, http://www.beneedywell.com/. You can follow her on Twitter.