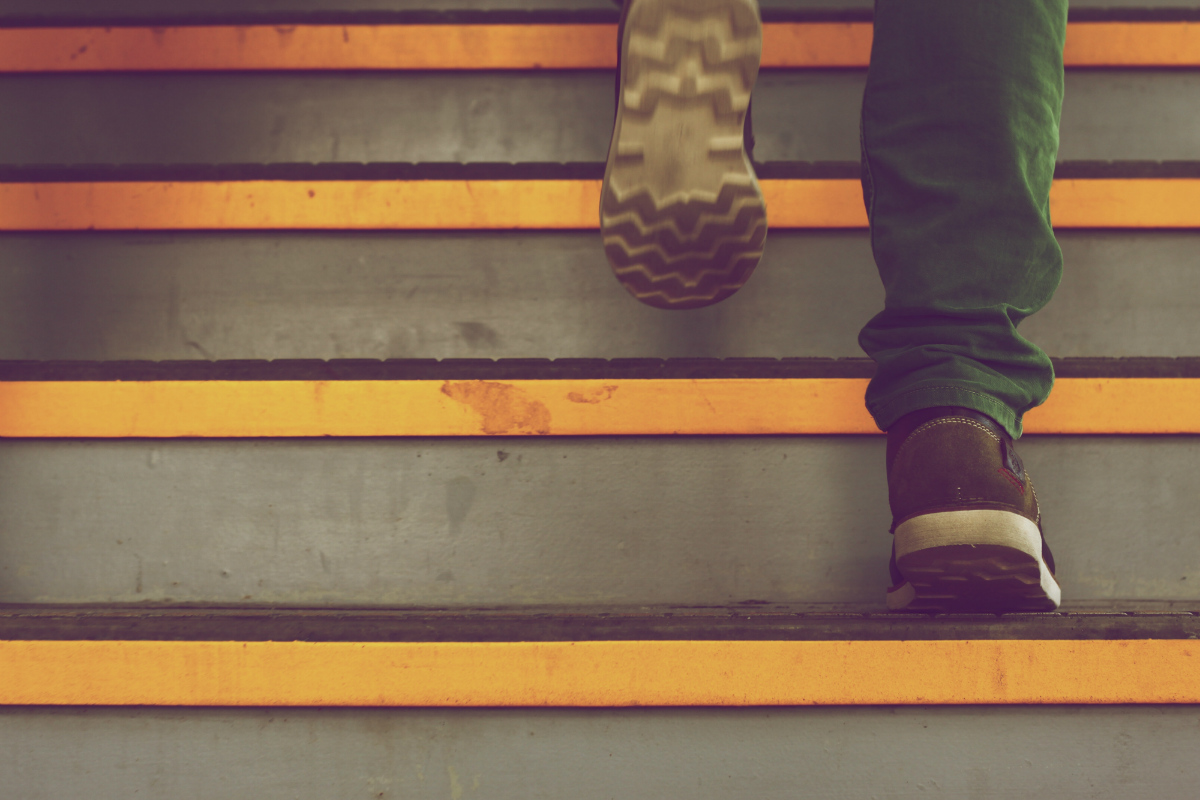 Martin Luther King Jr. famously pointed out that Sunday mornings are "the most segregated hour in America." Sadly, this still rings true as most churches in the West are still predominantly monocultural, despite neighborhoods around them becoming more and more diverse. The church, as an outpost of Jesus' coming kingdom here on earth, is supposed to be a reflection of that final heavenly state. Yet many looking in might observe an unspoken reality of segregation inside our churches and mistakenly think following Jesus results in relationships between a bunch of people with the same skin color.
Some denominations and networks even urge their leaders to follow a "homogenous unit principle" that teaches how to gather a church core based on cultural commonalities further perpetuating this problem. That may be a savvy method for growing a business, but it is a thoroughly unbiblical way to build a church. How do we allow the scales to fall off of our eyes in order to long for the multicultural beauty of heaven to be realized here in our midst on earth?
A good place to start is to take to heart the vision of heaven's citizens as being comprised "from every tribe and language and people and nation" (Rev. 5:9), and then asking God to change our hearts to actually desire and work to see that reality in our churches.
FROM PRIVILEGE TO PEACE
Another Martin Luther kicked off the Reformation with these words: "When our Lord and Master Jesus Christ said, 'Repent,' he willed the entire life of believers to be one of repentance."
What place has repentance played in your spiritual journey? If it hasn't played a central role, you might reconsider Jesus' command to "repent and believe in the gospel" (Mark 1:15). This gospel says that apart from trusting in Christ's death on your behalf and miraculous resurrection, the only thing you deserve is death and hell.
And if you're white like me, the privilege you experience is a gift—not a right. What would it look like to humbly follow Jesus in casting aside your privilege to imitate him (Phil. 2:6-8) for the benefit of those "strangers" (Heb. 13:2[1]) in minority cultures around you?
Martin Luther King Jr. noted that "Injustice anywhere is a threat to justice everywhere. We are caught in an inescapable network of mutuality, tied in a single garment of destiny. Whatever affects one directly, affects all indirectly." Now, fifty years after his martyrdom, those words are just as true as they were then. If we don't seek to end injustice for those of other cultures, it is a threat to the existence of justice in our own bubbles. All humans bear the imago dei, and injustice to any of them is an assault on that image.
Many of the unchurched folks in America are seeking answers to systemic racism and injustice that mark those in minority communities. God has revealed answers to these problems in Scripture and in the person of Christ, who broke "down in his flesh the dividing wall of hostility" and created "in himself one new man in place of the two, so making peace, and [reconciling] us both to God in one body through the cross, thereby killing the hostility" (Eph. 2:14-16).
Those in a position of power and privilege should initiate this ministry of peace and reconciliation (2 Cor. 5:18).
UNITY IN BELIEF, DIVERSITY IN BELONGING
One day we will share God's perspective. On that day we "shall know fully, even as [we] have been fully known" (1 Cor. 13:12). We're given insight into that perspective in Revelation, where the people of God's prayers look much different than ours. There, God's people long for him to purge sin from the earth entirely. The prayer of the martyrs:
"They cried out with a loud voice, 'O Sovereign Lord, holy and true, how long before you will judge and avenge our blood on those who dwell on the earth?' " (Rev. 6:10)
What's remarkable about this passage is not that these martyrs are crying out for vengeance, but that they are doing so with one loud voice. Not many voices, but one—unified. They embody the "one man" of Ephesians 2 above.
These folks are with Jesus in paradise (Luke 23:43), and yet we are given a glimpse into their focus on the events transpiring on earth. They are eager for God to execute his vengeance on sin and injustice. So eager, in fact, that their pleas form one voice. So while we rate worship services based on what we get out of them, the saints in heaven are in solidarity that God's wrath against wickedness and rebellion (which includes turning a blind eye to injustice) is an agenda item worthy of their fervent prayers.
If we sense a dissonance between our prayers and those of the saints in heaven, maybe that's because we haven't quite grasped that "network of mutuality" that exists between this earth and the new earth that is to come. Are we blind to injustice around us? Have we hunkered down in bunkers of believers to keep the world out? What kind of witness are we presenting to a world that is aching for reconciliation between races when the church—God's proclamatory outpost—is silent on these matters?
LINKING THE LUTHERS
Jesus Christ came as the ultimate prophet in order to deliver us from ignorance. In recent months God has taken me on a personal journey in which he has opened my eyes to the injustice and pain of those in minority cultures. Having new insight into a topic to which I was formerly ignorant has burdened my conscience to share insights with others in majority cultures. It has also revealed places in which I myself have sins of a racial nature. God is gracious to forgive the repentant sinner and unite those who were formally hostile.
It may be uncomfortable to embrace, but the prayer for the earth to reflect heaven means striving for a diverse church. Uncomfortable? Absolutely. But violent? Never! And that's where I see a huge link between the two Luthers.
Martin Luther the reformer understood that the church was to be comprised of a repentant people; a people that shun the ways of the world and its pride. He was adamant that the Civil Rights movement should be a peaceful one. He winsomely cast a broad vision in which black children played in harmony with white children. He knew his Bible, that's where the vision came from. He was martyred for his zeal in proclaiming the coming peaceful kingdom.
What does it look like for us white folk to follow Martin Luther in repentance realizing our hands are not free from sin and blood? What does it look like for us to follow Martin Luther King, Jr. in seeking an end to injustice everywhere?
It's easy to build a church on a "homogenous unit principle." But any foundation other than Christ is sinking sand. The world is capable of imitating and building similar structures because they don't require the work of the Spirit. The church that reflects heaven is a safe place for people of all backgrounds to belong because the only thing they will have in common is Christ.
When we agree on that, it will drive us to our knees to pray, be humbled, and welcome in those that are unlike us—because in our brokenness we have a lot more in common than we might see with worldly eyes. I'm praying for a Church in the West that reflects heaven: united in the belief that God saves sinners from his wrath, but diverse enough for all who believe to belong regardless of class or color.
---
[1] The Greek word translated "strangers" is "xeno" the root of "xenophobia."
Sean Nolan (B.S. and M.A., Clarks Summit University) was born and raised in Upstate New York where he is now returning to plant Engage Albany, a church in the heart of the capital. Prior to that, he served at churches in Troy and Maryland and taught hermeneutics. He and his wife, Hannah, are raising three kids: Knox, Hazel, and Ransom. You can read all of Sean's articles here.
[1] The Greek word translated "strangers" is "xeno" the root of "xenophobia."