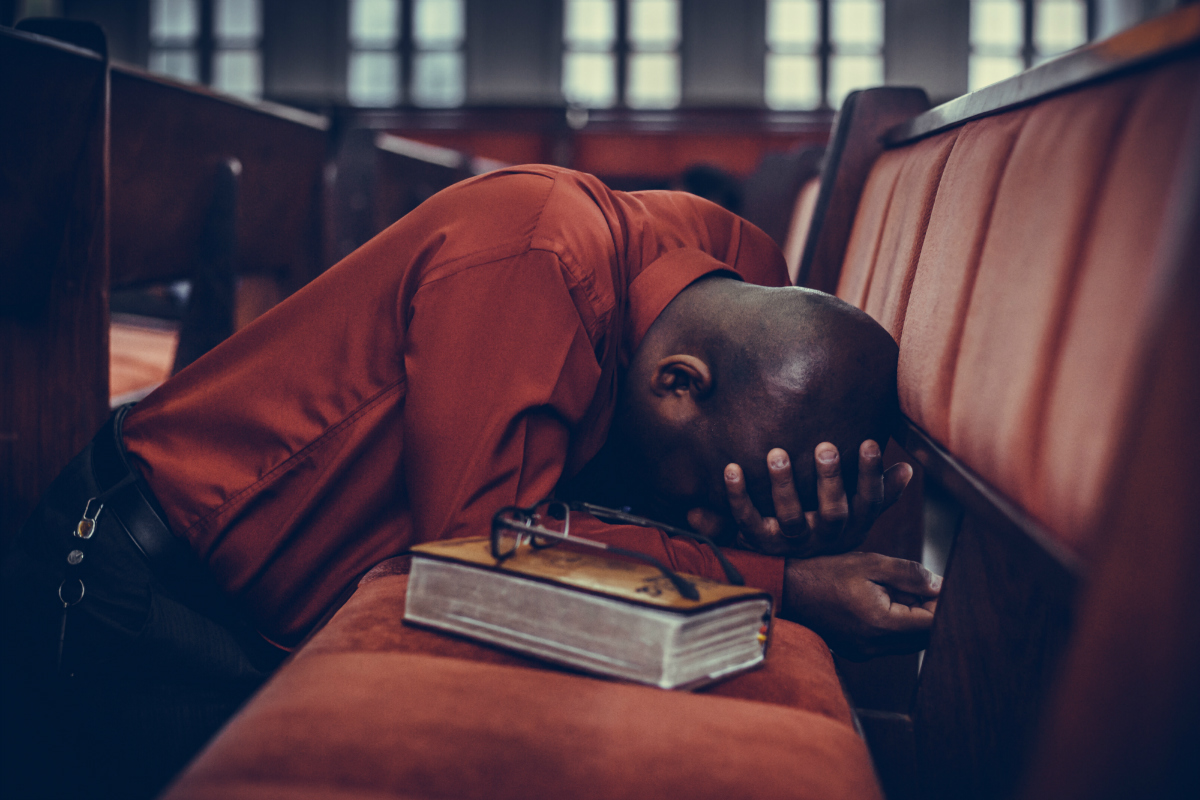 "And the son said to him, 'Father, I have sinned against heaven and in your sight. I am no longer worthy to be called your son.' " —Luke 15:21
I love the story of the prodigal son. I believe that it can teach us much about what we can do to make our way home on this issue of unity in the Church. Most of us, I am sure, are familiar with this parable of a son who was itching to get his inheritance and get out from under the strict rules in his father's home. When this wayward son demanded his inheritance from his father and walked away from his home and his responsibilities, he rejected the standards that his father had set for him. He set his own standard for what was right and good and wasted his resources on selfish living. He learned soon enough that the Enemy had fooled him and all that glittered was not gold. And finally when all of his wealth and possessions were gone he came to himself and realized that the path he was travelling was wrong; it was self-destructive.
In many ways we can say this of the church. We walked away from the standard that our Father set for the church, and yes, we have wasted our resources on selfish endeavors. We have set many standards for what is right and good. Our standards are often bigger buildings, more people in the pews, more programs, and more money in our capital budgets. And the record is that the church in America is dying. According to The American Church Research Project, "between 1990 and 2009 more than 56 million people were added to the US census (56,819,471);" however, "during the same 20-year span only 446,540 people became active members of a local church; less than 1%."
By anyone's standards, that's a church in decline.
THE BEAUTY OF BROKENNESS
There is something so compelling about this prodigal son's confession. And I think what makes it so heartwarming is the humility he demonstrates. It's beautiful because it's such a picture of brokenness. Brokenness is the opposite of pride. It is the willingness to admit our faults without concern for our reputation. It is the willingness to lay down our own rights and do whatever benefits the other. It is putting the needs of the other above our own. It lays the groundwork for reconciliation to occur.  This prodigal son acknowledged that as he sinned against his earthly father, he was also sinning against the God of heaven. Our sins against our brothers and sisters are ultimately against our Father in heaven. As we struggle to become reconciled to one another, this is an essential part of the process. Each of us must "come to ourselves" and own our part in this mess . . . and we must become broken about it.
Before the Lord opened my eyes to the call of reconciliation, my part was anger. I wanted to get even. I was tired of being taken advantage of and not being able to fight back. And I was so fearful. My fear and anger were barriers that kept me from reaching out. The book of Acts shows us another beautiful picture of brokenness.
In Acts 16:25–34, we read that Paul and Silas have been imprisoned for preaching the gospel, and at midnight they prayed. God sent an earthquake to shake the very foundations of the prison. Thinking that the prisoners had escaped, the Roman jailer prepared to take his own life. But Paul stopped him and affirmed that none had escaped. At this moment something incredible happens. The Roman jailer was transformed from enemy and abuser to broken and tender healer, as he is confronted with his wrong and the power that is at work within Paul and Silas. He falls trembling before them and asks, "Sirs, what must I do to be saved?" That question is pregnant with power. The strong willingly becomes weak. The superior willingly becomes inferior. I realize that I have been wrong; that I have wronged you. How can I make it right? He comes to himself and claims Jesus as Savior, and we see him washing the wounds that perhaps he himself had inflicted. That's powerful!
After the beating I suffered in Brandon, Mississippi, I spent a good deal of time in the hospital. I was broken in body and broken in spirit. I had come to understand that my reaction of anger, hate, and bitterness was as bad as the action of the white jail guards who had beaten me. It was at that point that I was able to see my own brokenness. God used the black and white nurses and doctors at that hospital to wash my wounds. For me they were symbolic of the people who had beaten me. What they did healed more than just my broken body. It healed my heart. I wanted to hate all white people after what happened to me. But God used their compassion and care to break the wall of anger, distrust, and bitterness. He used their kindness to convict me of how wrong I was to harbor bitterness in my heart.  He set me free to love them in return.
THE HARD BUSINESS OF CONFESSION
Oh, how beautiful it would be if we could wash one another's wounds from the evil of racism in the church! That could be the balm that heals us . . . that sets us free . . . that rekindles the light that has long been hidden under a bushel. But those wounds cannot and will not be healed without first being exposed. We must do as the prodigal did and acknowledge that we have sinned against God and against one another. I spoke at a multicultural church in Seattle not long ago. As I shared my testimony, many of those attending shared their own stories. Many had stories of being dehumanized as a minority. Some told stories of internment of their family and friends. I realized that I might have been guilty at some time of dehumanizing others. I had to repent and ask God for forgiveness. When we do that he promises to forgive us, to remove our sin as far as the east is from the west (Ps. 103:12).
But the wounds often remain. Often they leave scabs that have to be gingerly removed . . . until all that is left is a scar. The memory of the hurt. I know that confession and brokenness are almost un-American terms. We pride ourselves on our rugged individualism and our right to be right. So it may not be "American" to admit our faults and humble ourselves before one another, but if we want to be like Christ this is what we must do. He was equal with God, but he humbled himself and dwelt among his creation. He got hungry and thirsty just as we do. And he submitted himself to ridicule and scorn in order to purchase our salvation. He is our example. "Remember the word that I said to you: 'A slave is not greater than his master.' If they persecuted me, they will also persecute you. If they kept my word, they will keep yours also" (John 15:20).
If Jesus is truly our master, then humility and brokenness will become doable. So, let's do the hard business of confession. Let's do it together.
It may not be "American" to humble ourselves and admit our faults before one another, but if we want to be like Christ this is what we must do.
---
Taken from One Blood: Parting Words to the Church on Race by John Perkins with Karen Waddles (©2018). Published by Moody Publishers. Used by permission.
Dr. John M. Perkins is the founder and president emeritus of the John and Vera Mae Perkins Foundation and co-founder of Christian Community Development Association. He has served in advisory roles under five U.S. presidents, is one of the leading evangelical voices to come out of the American civil rights movement, and is an author and international speaker on issues of reconciliation, leadership, and community development. For his tireless work, he has received 14 honorary doctorates.