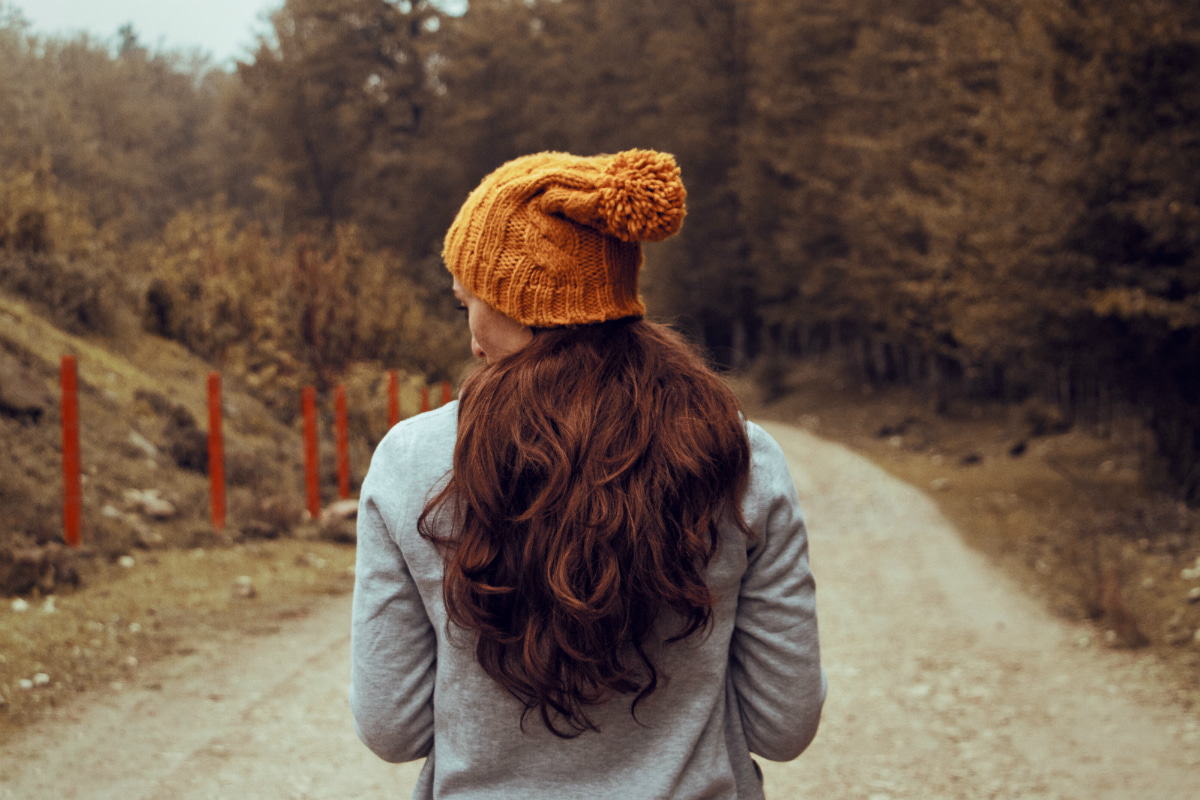 "How's Jesus treating you today?" I asked her, taking a seat at her bedside. Hospice had recently brought in a hospital bed to make it easier to help her in and out. That word—hospice—signaled to all of us that in the eyes of medicine, the end was near. It was just a matter of time.
To most people, it didn't seem like Jesus was treating her well at all. But she saw things differently.
It took her a moment to answer. Her mind was alert, but her speech had been severely impaired by the pressure of the tumor in her brain. "I know Jesus loves me," she said, "because he sent you to visit me."
HUNGRY FOR GRACE
Amid suffering, her eyes had become finely attuned to recognize the grace of God. My friend was on her deathbed, yet she had the clearest sight of anyone I knew.
She was so hungry for grace that she was ready to recognize and receive any gift that came her way. She could easily have rejected the little gifts—like me of all things!—because they weren't the gifts she really wanted (like healing and wholeness).
She had become adept at recognizing streams in the desert. Her context of disease, suffering, and impending death did not deaden—but rather, amplified—her ability to receive the grace God was lavishly pouring out on her. How is this possible?
HOW GRATITUDE IS CONNECTED TO SPIRITUAL HEALTH
In Romans 1, The Apostle Paul connects gratitude to spiritual health:
"For although they knew God, they did not honor him as God or give thanks to him, but they became futile in their thinking, and their foolish hearts were darkened. Claiming to be wise, they became fools, and exchanged the glory of the immortal God for images" (Rom. 1:21-23, emphasis added)
Spiritual decay begins when God is no longer recognized as the gift giver. When we separate God from his gifts, the gifts eventually take his place. Ceasing to give thanks is the beginning of this long downward spiral away from God. Ingratitude leads to spiritual death.
On the other hand, gratitude leads to spiritual vitality. Show me a grateful person and I'll show you someone who is growing spiritually. Gratitude—hunting for grace and saying "thank you" when you find it—is a discipleship issue. A life of following Jesus should be increasingly marked by gratitude.
THANKSGIVING IN THE CRUCIBLE
The first followers of Jesus took it as a given that discipleship is worked out in the furnace of suffering. Peter reminded his flocks to "not be surprised at the fiery trial when it comes upon you to test you, as though something strange were happening to you" (1 Pet. 4:12). Jesus himself promised a crucible, not a coddling, for those who follow him (see John 15:18-20).
This difficult setting for a life of discipleship isn't obvious to all because a tension exists in our mind between gratitude and suffering. We find it difficult to believe that a young mother dying of cancer could find anything to be grateful for. We wonder at her ability to draw closer to her Savior at the same time she draws closer to her death.
Scripture, however, reminds us that gratitude best finds its meaning in the face of suffering. Thanksgiving regularly holds hands with lament, a reality understood by the psalmists. Over half of the psalms include lament—or giving voice to the reality that human life is regularly marked by the presence of suffering—such as:
"Why are you cast down, O my soul, and why are you in turmoil within me? Hope in God; for I shall again praise him, my salvation and my God" (Psalm 42:5, 11; 43:5).
In light of who God is—"my salvation and my God"—the downcast poet calls himself to hope amid turmoil, to rejoice amid tears, and to give thanks amid lament. Gratitude must come even, or perhaps especially, when it doesn't make sense; a reality understood by Abraham Lincoln.
WHY THANKSGIVING IS CONNECTED TO LAMENT
On October 3, 1863, Abraham Lincoln issued the famous Thanksgiving Proclamation, marking the last Thursday of November as a national day of prayer and repentance. He wrote this proclamation at the height of the Civil War, within two weeks of one of the bloodiest battles in American History.
The juxtaposition of thanksgiving and tragedy doesn't seem to make sense. But Lincoln understood the deep connection between gratitude and lament. He saw gratitude as lament's counterbalance and knew that the way forward for a broken nation would somehow walk the narrow road between the two. Neither could be left out, for thanksgiving without lament would become naive optimism, and lament without thanksgiving would degenerate into hopeless cynicism.
Thanksgiving makes true lament possible because it anchors tragedy, brokenness, illness, pain, and suffering in the person of God. Without God, lament can never find resolution or meaning because it's detached from an object: someone to whom we can lament. Thanksgiving is the formational practice of thanking that very same Person, providing a relational context where Godward lament makes sense.
PRACTICE THANKSGIVING
A life of following Jesus is a life increasingly marked by gratitude. If you want to become more like Jesus, say "thank you" more often. "Give thanks in all circumstances; for this is the will of God in Christ Jesus for you," wrote Paul (1 Thess. 5:18). But how?
The foundational work of thanksgiving is to hunt high and low for grace and, having found it, to say "thank you" for it. We can train ourselves to "give thanks in all circumstances" by implementing habits of gratitude, such as:
Say "thank you" more than "you're welcome." Jesus called his disciples to exercise hospitality toward those we wouldn't normally invite to our table, especially those who can't repay us (Luke 14:12-14). In this instance, it would be easy to see ourselves in the role of benefactors: giving freely from our abundance. But what if Jesus wanted us to see that even in our acts of generosity we should have eyes to see grace coming towards us rather than going out from us? Even in our generosity, God is the one extending undeserved grace to us: "…and you will be blessed" (Luke 14:14).
Say "thank you" for difficult things. God is constantly trying to train us to see his hand in all things. We are at risk of missing his work when we limit the ways we think he can act. That flat tire you had when you were already running late for work? Say "thank you." The conflict at work that keeps you up at night? Say "thank you." Could you even say "thank you" for a marriage on the rocks? For losing your job? For a cancer diagnosis? James would say so: "Count it all joy, my brothers, when you meet trials of various kinds, for you know that the testing of your faith produces steadfastness. And let steadfastness have its full effect, that you may be perfect and complete, lacking in nothing" (Jas. 1:2-4).
Say "thank you" to others regularly. Write thank you cards. Speak words of affirmation. Making saying "thank you" a regular practice. As you practice saying thanking those around you, you will find yourself regularly on the hunt for grace in the lives of others. Not only that, but you will teach others to say "thank you" when they may never have thought to do so.
Keep a running "thank you" list and review it regularly. This is one of the easiest ways to train yourself to hunt for grace: every morning (or evening), write down at least one thing you're grateful for. At family meals, rehearse aloud even the smallest graces of God—warm food, shelter, sleep, chocolate, good music, friends. Finding things to be grateful for in the mundane is the training ground for grateful disciples.
GRATEFUL FOR GOD'S GRACE
Gratitude is a recognition and affirmation of the grace of God. There can be no spiritual maturity without thankfulness.
As you pursue a life of discipleship, practice saying thank you in the mundane things, in the difficult things, and even in the unexpected situations. The Thanksgiving holiday is a great time to start.
May you find yourself—even when despair seems right—inadvertently and unconsciously "giving thanks in all circumstances" to a God who is constantly pouring his grace out on you.
---
Mike Phay serves as Lead Pastor at FBC Prineville (Oregon) and as a Staff Writer at Gospel-Centered Discipleship. He has been married to Keri for over 21 years, and they have five amazing kids. You can follow him on Twitter (@mikephay) or check out his blog.