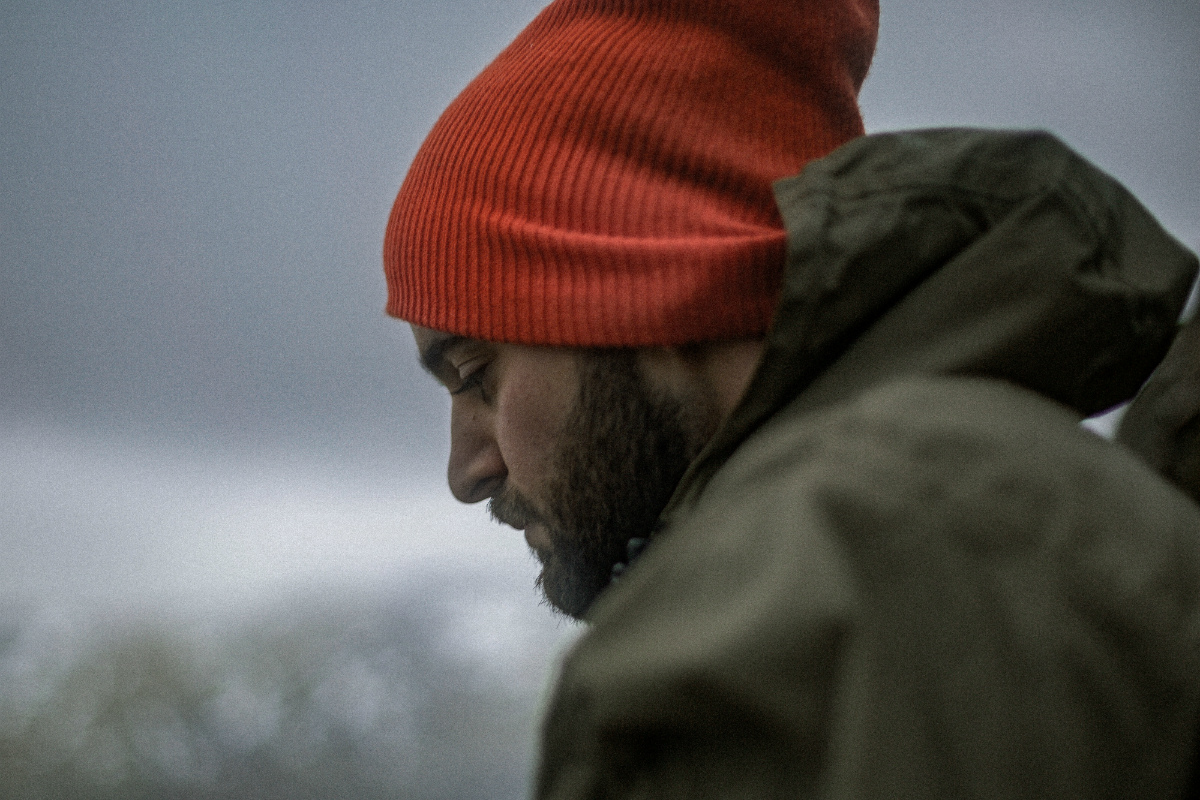 When I resigned from the church I worked at for fifteen years, I transitioned into the world of business. There were consequences I didn't see coming. God opened a role as an associate at an eCommerce company. Over the course of the first year, I realized that my projects were bringing me into an ethical arena I was unprepared for. It became clear that I could only continue earning a steady paycheck if I was willing to work in shades of gray I previously would have rejected. I chose to compromise.
This plunge into the world of commerce changed my perspective on Christian morality. I developed strong opinions on subjects about which I had previously been ambivalent. For example, while working on an online store selling tattoo and piercing supplies, I got a glimpse into the body modification community and saw a deep darkness in it; a desire for mutual acceptance predicated on pain and exhibition. I came to see commercialism and consumerism as powers and principalities—forces that enslave people while making them feel as if they are in control; things that pretend to be God but aren't. Idols that, by action or inaction, I was helping to build.
I began to mourn. I mourned the loss of my ministry position and its relative simplicity. I mourned the state of the world and the lostness of the people I share it with. I mourned my own weakness and willingness to compromise when my livelihood is on the line.
BLESSED ARE THOSE WHO MOURN
Scripture has much to say about mourning. Some books of the Bible are dedicated to it. Jesus addresses mourning in one of his Beatitude declarations at the very beginning of his revolutionary Sermon on the Mount: "Blessed are those who mourn, for they will be comforted" (Matt. 5:4)"
Jesus doesn't specify why a person is mourning, or when they can expect to be comforted. He simply promises that they will be. What are we to make of this?
Mourning is the second of eight Beatitudes, and therefore can be seen as the second step into the reality of what Jesus calls the kingdom of heaven. If we view these steps progressively, one following the other, then we can suppose that poverty of spirit, the first step (Matt. 5:3), is the key that opens the gate, and mourning is what carries us over the threshold.
As with each Beatitude, this assertion is surprising and counterintuitive. In the previous verse, Jesus claims that poverty is desirable because it opens the kingdom to us. Now he assures us that a state of mourning is positive because the comfort of the kingdom will be found on the other side. What is Jesus getting at?
HOW DID JESUS MOURN?
For any principle Jesus upholds, we can safely assume he is the best possible example of it. Jesus chose to lay down his glory and come to us as a human (Phil. 2:8)—and his response was to mourn.
In the gospel accounts, we find him looking with compassion on crowds of people because they are "harassed and helpless, like sheep without a shepherd" (Matt. 9:6). He grieves over the stubbornness of Jerusalem (Matt. 23:27), despairs over the hypocrisy of the religious teachers (Matt. 23:16), and weeps over the body of a dead friend (John 11:35). While Jesus certainly wasn't joyless, he did not see the purpose of his time on earth to be pleasure or comfort. He was acutely aware of the misery surrounding him in the form of sickness, spiritual oppression, and injustice.
He was also aware of the suffering that awaited him in his own torture and murder. So, he said, "Blessed are you who weep now . . . but woe to you who laugh now, for you will mourn and weep" (Luke 6:21, 25). This reinforces a strong Biblical theme: that mourning is better than laughter, and to pursue comfort and pleasure in this world is to forego it in the next.
We see in his example three compelling reasons to adopt an attitude of mourning.
REASONS TO MOURN
First, we mourn for what we leave behind as followers of Christ. When anything that was once precious to us is left behind, we must undergo a process of grieving in order to face a world in which that thing is no longer part of our lives. This could mean sin, or it could simply mean things that distract us from our missional purpose as Christians. Jesus recognized that over-attachment to his family would distract him from his mission (Luke 8:21). Once, when a man expressed a desire to follow Jesus, the Lord replied, "Birds have nests and foxes have holes, but the Son of Man has no place to lay his head." In other words, the crucified life cost Jesus—and it will cost us, too. Grieving in this sense means to fully accept that there are things we once cherished that can no longer be with us.
Second, we mourn for our own sin. Jesus did not have sins to mourn, but he certainly grieved over the sins of others. My proclivity to sin is the single greatest barrier between myself and Jesus. It hinders my prayers, poisons my relationships, and hampers my willingness to come boldly before the throne of God. We cannot enter the kingdom of heaven if we have a comfortable relationship with sin. As soon as a sin is revealed in my life, I must be willing to leave it behind—to mourn its passing and let it go, knowing that I'm pressing on towards something much more satisfying. "Men loved the darkness instead of the light because their deeds were evil" (John 3:19). We sin because we love it. And like anything we love, letting go of it will grieve us.
Finally, once we've learned to grieve over our own sin, we find Jesus' heart in mourning for sin and death in the world. No longer taking delight (openly or secretly) in the shame, futility, and ignorance that defines life under the sun, we become more and more preoccupied with helping those around us recognize the true and eternal hope of life in the Son. Deeply aware of our own brokenness, we do not approach the world as a judge pronouncing a verdict, but rather as a nurse serving under the Great Physician (John 3:17, Mark 2:17).
MOURNING OUR WAY TO JOY
Christ-centered mourning does not manifest in depression; it does not lead us to a joyless, judgmental life. Instead, it leads us to focus on what's truly important. The joy of the world comes from deceit and distraction as we try to ignore, delay, or minimize the coming of death. The joy of the Lord is grounded in truth and reality—that Jesus has passed through death and into life, and that his hand is extended to each of us to do the same.
Death is real; pain is real; suffering is real. But God is more real. And so we mourn confidently, knowing that our mourning will one day give way to joy.
---
Elliot Toman lives with his wife and four children in Kingston, New York, where he is an aspiring church planter. He spends his spare time studying the Bible, publishing comics and occasionally writing about the church and Christian life.