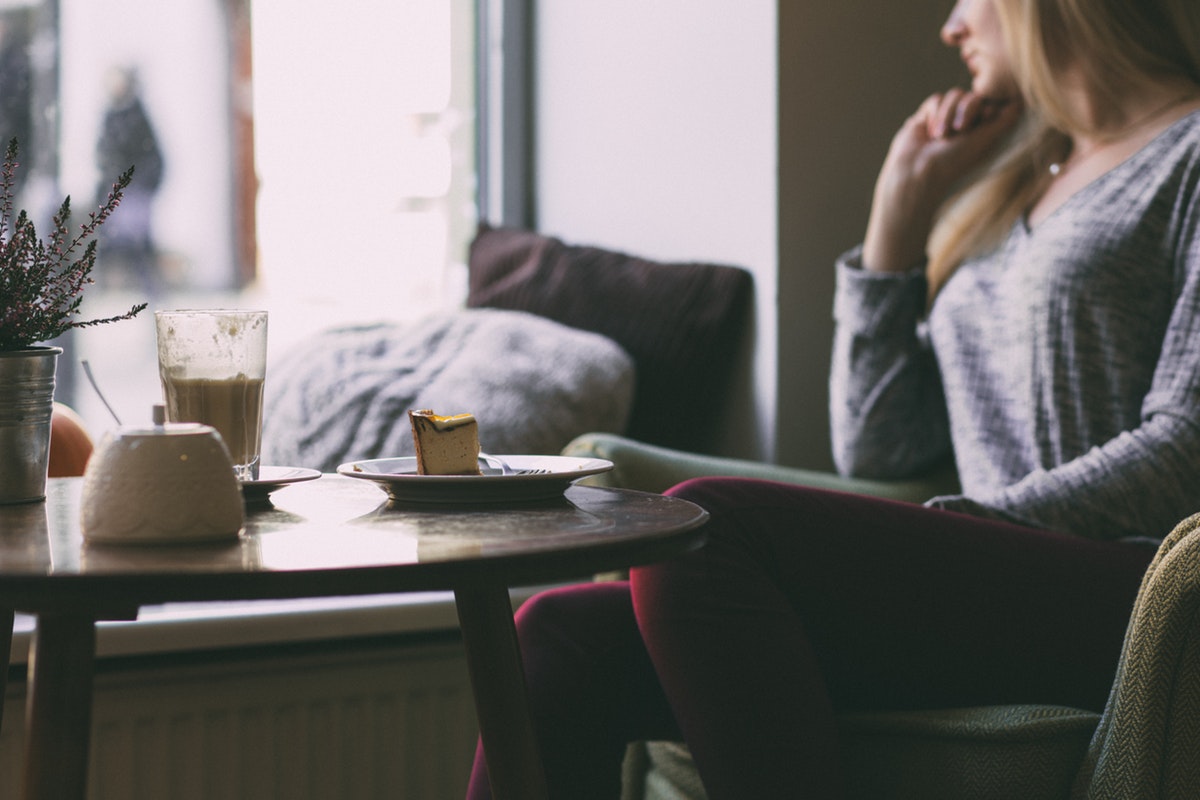 If you're a Christian, you're a miracle. Your conversion was a restoration of fortunes, a miraculous release from captivity, and a joyful homecoming. With God, there are no "boring" testimonies. But over time, life gets boring. We wonder how we lost that lovin' feeling. We want the good times back. More than that, we want a future of greater glory.
Israel anticipated the hopeful restoration of Zion. But they didn't just hope for a prosperous city—they looked forward to a reigning king, their promised Messiah.
They looked forward to the time when, after the anticipation and the hope, after the promises and the prophecies, Jesus comes. He lives and dies and rises again to save his people from their sins.
But that's not the end of the story. The Bible concludes not with a deep sigh of rest but cries out in desperate anticipation, "Come, Lord Jesus!" (Rev. 22:20). God's people aren't home just yet.
Such is the tone of Psalm 126, a psalm of ascent, filled with what was and longing for what will one day be.
LONGING FOR BETTER DAYS
Even without knowing much of the context, it's easy to see that Psalm 126 speaks of an Israelite restoration so grand that even the surrounding nations remembered it (Ps. 126:2-3). Maybe it was their return from exile in Babylon. Maybe something else.
Whatever it was, it was like a dream (Ps.126:1). It was the happy day from which all others orbited, evoking laughter and joy, like Job after his suffering (Job 42:10). And the psalmist wanted another hopeful and joyous restoration.
Christians recognize this feeling of elation. Like the conversion experience or a season of personal revival, spiritual restoration awakens zeal for the gospel. These brief moments can stick in our memories for a lifetime, and if you're like me, are ones to which your heart longs to return.
The psalmist understood that longing. The Lord had done great things for the people of God, and they were glad (Ps. 126:3). But that gladness faded, as it tends to do.  We need more than memories of great things done. We need the hope of great things to come.
NOSTALGIA ROAD
An initial reading of this psalm can leave the reader with the impression that nostalgia weighed the psalmist down—like remembering "the good ole days" that are now long gone. But that's not quite the tone.
Nostalgia takes us half-way home; it takes us back to the place of our former blessing, but it can't take us to future hope. Like the glory days of old, only God can take us to that blessed shore. Only God can gather us together with lasting joy, like Israel bringing in plenty during the harvest (Ps. 126:5-6).
"Nostalgia" first appeared as a word in the 1770s, springing from the combination of the Greek words nostos, meaning "homecoming," and algos, meaning "pain." In the 1800s, encyclopedias of medicine listed nostalgia as a disease: "severe homesickness."
Isn't that what we all are, to some degree or another? Homesick.
Israel sure was, even at home. So are we. We're homesick for God, for what only he can provide. We're homesick for final freedom, forgiveness, refuge, victory, and peace.
Christians live in a world that looks like home without the satisfaction of home. As C.S. Lewis said, "If we find ourselves with a desire that nothing in this world can satisfy, the most probable explanation is that we were made for another world." Made for another world, indeed. But we're in this one now, and we must learn to live here.
LEARNING TO LIVE HERE
Far from a disease bringing one down, the memory of Psalm 126 causes the careful reader to swell with hope. Today may not be like yesterday, but God doesn't intend to take us back to what was. He intends to bring us forward to what will one day be.
The Garden of Eden was a pointer to—not the culmination of—the glory to come. God's gift of your future is better than the varied gifts of your past. In the end, even all the revivals of history will pale in comparison to the great revival coming on the clouds. Walking with Jesus is a journey of hope!
So Psalm 126 is not a great and longing sigh as much as it is the first verse of a new and hopeful song. Yes, there is a plea for restoration (Ps. 126:4), but it's not a cry of desperation. It's a cry of expectation. It's a cry for God to do it again, grounded in faith that he will.
The lesson is that learning to live here is more than coping with a happy memory, it's rejoicing in a coming glory. That doesn't mean homesickness is easier to bear. It means, given to Christ, nostalgia points us homeward to glory rather than backward to the Garden.
Jesus reverses nostalgia's direction. With him, as good as our past was, the best is yet to come.
THE GARDEN OF GRACE
However, the glory to come doesn't make the present angst disappear. Life is full of disappointments. So God gave us the Psalms—as Tim Keller says[i]—to pray your tears (Ps. 126:5-6).
No single event of blessing is enough to sustain us forever. We forget. We weaken. We falter. We fall.
We need a resurrection hope. That's why God sent his Sower to sow gospel seeds into our lives (Mark 4:1-20). But that seed doesn't grow instantly. Cultivating takes time we don't often want to spend. It takes watering when we don't want to. It takes, in a word, maturing.
Learning to pray our tears is the maturing process by which we prepare for a greater harvest. Psalm 126:5-6 promises "those who sow in tears shall reap with shouts of joy! He who goes out weeping, bearing the seed for sowing, shall come home with shouts of joy, bringing his sheaves with him." As we weep toward God, he takes our tears and plants them in his garden of grace. They take root and grow. But the harvest comes later—as late as the resurrection.
SHOUTS OF JOY
I imagine Mary Magdalene and the other Mary on their way to the tomb of Jesus, weeping as they walk. What a joy it was to know him, to be by his side as he taught, as he healed, as he filled the world with happiness and hope. But that was yesterday. Today, their tears are with him in the grave, buried in the ground.
As they approach the garden tomb, the earth quakes and the stone rolls away. Someone stands before them. His appearance is like lightning. His clothing is white as snow. He seems to know their tears. "Do not be afraid, for I know that you seek Jesus who was crucified. He is not here, for he has risen."
Could it be? Then behold—he appears and says, "Greetings!"
They fall and worship. Then they rise and go, to tell his disciples that they too will see him. (Matt. 28:1-10).
In other words, they're coming home with shouts of joy (Ps. 126:6).
NO MORE TEARS
Sally Lloyd-Jones captures this joyful mood in The Jesus Storybook Bible. Mary runs,
And it seemed to her that morning, as she ran, almost as if the whole world had been made anew, almost as if the whole world was singing for joy—the trees, tiny sounds in the grass, the birds . . . her heart.

Was God really making everything sad come untrue? Was he making even death come untrue?

She couldn't wait to tell Jesus' friends. 'They won't believe it!' she laughed.
She laughed. Oh, she laughed!
Her mouth was filled with laughter (Ps. 126:2) because the Lord had done great things for her (Ps. 126:3). But not only for her. The Lord had done great things for all his people, for all his friends, for all of us.
Those great things of the resurrection came by way of death. That's the Christian life: first the cross, then the crown. It's the planting that produces the harvest, the death that produces life. As Jesus said, "Truly, truly, I say to you, unless a grain of wheat falls into the earth and dies, it remains alone; but if it dies, it bears much fruit" (John 12:24).
Jesus is the proof that buried hope grows into glorious reality. The tears of the cross bore the fruit of the resurrection. He went out weeping, bearing his life for sowing; he came home with sheaves (Ps. 126:6), bringing many sons to glory (Heb. 2:10).
COMING HOME TO A BETTER STORY
Israel's story was a good one, but a better one was yet to come. And there's a better one coming for us, as well.
One day, the Lord will restore our fortunes—untarnished communion with him, coram deo. The first earth will pass away, and the holy city, the New Jerusalem, will come down out of heaven, prepared as a bride adorned for her husband.
We will receive our glorified bodies on the new heaven and new earth. On that great and glorious day, God will say to all his people, "Behold, the dwelling place of God is with man" (Rev. 21:1-4). He will wipe every tear from our eyes, and death shall be no more!
No more mourning. No more crying. No more pain.
The former things will have passed away.
We'll finally be home.
---
David McLemore is an elder at Refuge Church in Franklin, Tennessee. He also works for a large healthcare corporation where he manages an application development department. He is married to Sarah, and they have three sons. Read more of David's writing on his blog, Things of the Sort.
[i] Timothy J. Keller, "Praying Our Tears," February 27, 2000, City Life Church, Boston, sermon, The Timothy Keller Sermon Archive.