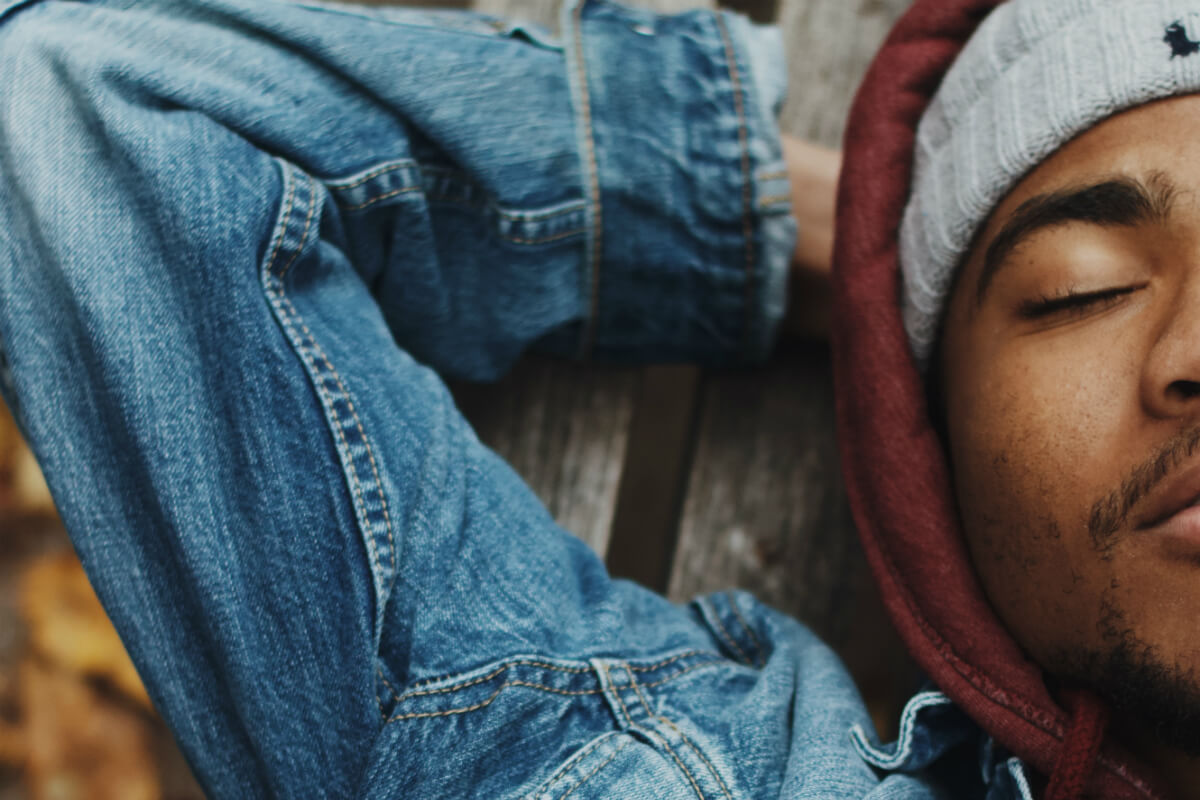 After a few minutes of scrolling through social media or flipping through the news, it's easy to feel overcome by evil in our world. It attacks us on all fronts—politics, natural disasters, crime, injustice, disease—all the way down to our own sin-scarred relationships. As we leave the safety of our slumber each morning, we're jolted to the reality that sin is not only present and  working to make us weary but is entirely against us.
In moments like these, Psalm 123 is a welcome reminder to our tired hearts. When faced with difficulty, these four short verses reminded the Israelites of their true hope and shifted their eyes to the Lord, their Master. We may not be on a pilgrimage to Jerusalem, as these Israelites were, but the reminder that we are not our own is one we can find great hope in singing each day.
The Hands of Our Master  
Perhaps it seems strange that hope can be found in realizing we belong to someone else. Evidence of abusive leadership surrounds us. We're familiar with jobs where management seems concerned only for themselves, or we've worked in environments of instability and poor leadership.
Yet even in these difficult environments, we can find hope. This is exactly what the Israelites did to bolster their strength:
Behold, as the eyes of servants
look to the hand of their master,
as the eyes of a maidservant
to the hand of her mistress,
so our eyes look to the LORD our God,
till he has mercy upon us. (Ps. 123:2)
Male servants looked to their master for direction; maidservants to their mistress. Servants looked to their master not only for work but for protection and livelihood.  The psalmist juxtaposes these cultural realities for Israel with their need to gaze toward the Lord their Master and his great mercy.
Along the same lines, we can look with joy at our master because he has shown us his good and perfect character. When we look to his hand, we turn to the hand that has provided for his creation since the beginning of time. He not only supplies for our physical needs (Ps. 104:14) but he revives our hearts by the daily bread of his Word (Deut. 8:2-3). The hand of our Master doesn't demand anything he won't graciously supply, because he is the source of strength in our lives (Phil. 4:13; 2 Pet. 1:3).
Like any good master, God not only supplies us with our physical needs and strength but also our safety. Israel was told repeatedly throughout their history not to find protection in their own strength but to rest in knowing that the Lord was with them (Isa. 41:10; Josh. 1:9). He is still this same refuge and strength to our weary hearts today (Ps. 46:1). Amidst a world of uncertainty and change, we can find hope that we are firmly held in the grip of our Father's hand (John 10:28). If we are in Christ we have been sealed by the Spirit (Eph. 1:13), and we can be confident that the Spirit will carry his work of sanctification in our lives amidst the difficulties (Phil. 1:6).
As we meditate on being a servant of God, we free ourselves from the immense pressure to provide in our own strength and guarantee our own safety. Psalm 123 reminds us we were never meant to carry these burdens in the first place. We are the servant of our Master and it's his provision and protection we should run to.
Looking to His Hand
The reality of our servanthood also gives us peace of direction. Our world is full of overwhelming choices. It beckons us to tone our bodies, increase our platform, eat organic, travel the world, and make more money. We can often feel guilty for all we can't do and all we can't fix.  Yet while the world spins with demands, we find peace looking to the direction of our Master.
It is God who "sits enthroned in the heavens" (Ps. 123:1). It's his directing hand we wait upon. This humble recognition allows us to serve in the tasks God has given us today with faithfulness. We will still grieve over sin and difficulties, but when we look to our Master's direction, we remember to lay aside our expectations to be the savior we will never be.
Instead, we can walk with faithfulness in the works God has appointed for us (Eph. 2:10), whether that be in taking up a client's case or taking up a neighbor's garbage. Looking to the Father's hand gives dignity to our work, whether that work is preaching a sermon or wiping a child's face.
Recalling the purpose of serving our Master redirects the heart to a higher perspective and shapes the heart's posture. The difficult co-worker, the frustrating neighbor, or the needy children are no longer obstacles to our own anxious plans; instead, we can see them as the specific direction of our Lord. We can love her today, forgive them right now, and serve their needs this morning for our Master, who has asked us to.
The Master of Mercy
While we find hope in the God who supplies grace, protection, and direction—these would be nothing if our Master lack mercy. And it's mercy that the psalmist cries out for and waits expectantly, "Have mercy upon us, O Lord, have mercy upon us, for we have had more than enough of contempt" (Ps. 123:3).
Matthew Henry remarks on this verse that "God's people find little mercy with men; but this is their comfort, that with the Lord there is mercy." The mercy of God is not like the mercy of people. It is far greater! His mercy is our hope as we enter each day. The mercy of the Lord holds us during a day of battling the ornery, sinful will of a stubborn child; it's our hope when we feel the sting of a friend's words or when we feel the weight of sorrow as we turn on the news. And this mercy is our only hope when we stand face-to-face with the sin in our own hearts.
We are servants who have failed and servants who will fail again, but our Master is merciful. Mercifully, he provides for our life and breath, and he provided us with eternal life in his own Son (Eph. 2:5).  Not only does he give us direction, but he cares enough in his mercy to correct us and keep us from returning to the filth of sin (Heb. 12:6; cf. Jer. 5:10). He is merciful to protect us; more than that, he is merciful to forgive us. When we had nothing but rebellion to offer, Christ in his mercy forgave (Eph. 2:1-10; Tit. 3:5).
LOOKING TO HIS MERCY
Time and time again, the Israelites saw the sovereign provision and steadfast mercy of their God. Despite their utter revolt, their Master would have compassion, restore their fortunes, and gather them back to himself (Deut. 30:3). This song is the hope our hearts need to sing each day!
How has the Lord shown himself good today? How have we seen his faithfulness amidst our specific difficulties? Amid the sinfulness of our world, the answer is not in finding our independence, but instead resting as a dependent servant.
The weight of sin may bear down on us, but let's lock our eyes on our Master's hands. Let's preach his unchanging promises to our hearts, search the scriptures for his faithful character, and commit to the tasks he has given us today.
Above all, let's join the psalmist in not only waiting for mercy but actively searching for it. Let's linger in the mercy that is great enough to provide hope for the darkness of sin inside of us and the world around us.
When our soul has had more than enough of conceited disdain (Ps. 123:4), we look to the hands of our humble Master whose scars hold our hope—and the unfailing mercy we need.
---
Brianna Lambert is a wife and mom to three, making their home in the cornfields of Indiana. She loves using writing to work out the truths God is teaching her each day. She has contributed to various online publications such as Morning by Morning and Fathom magazine. You can find more of her writing paired with her husband's photography at lookingtotheharvest.com.