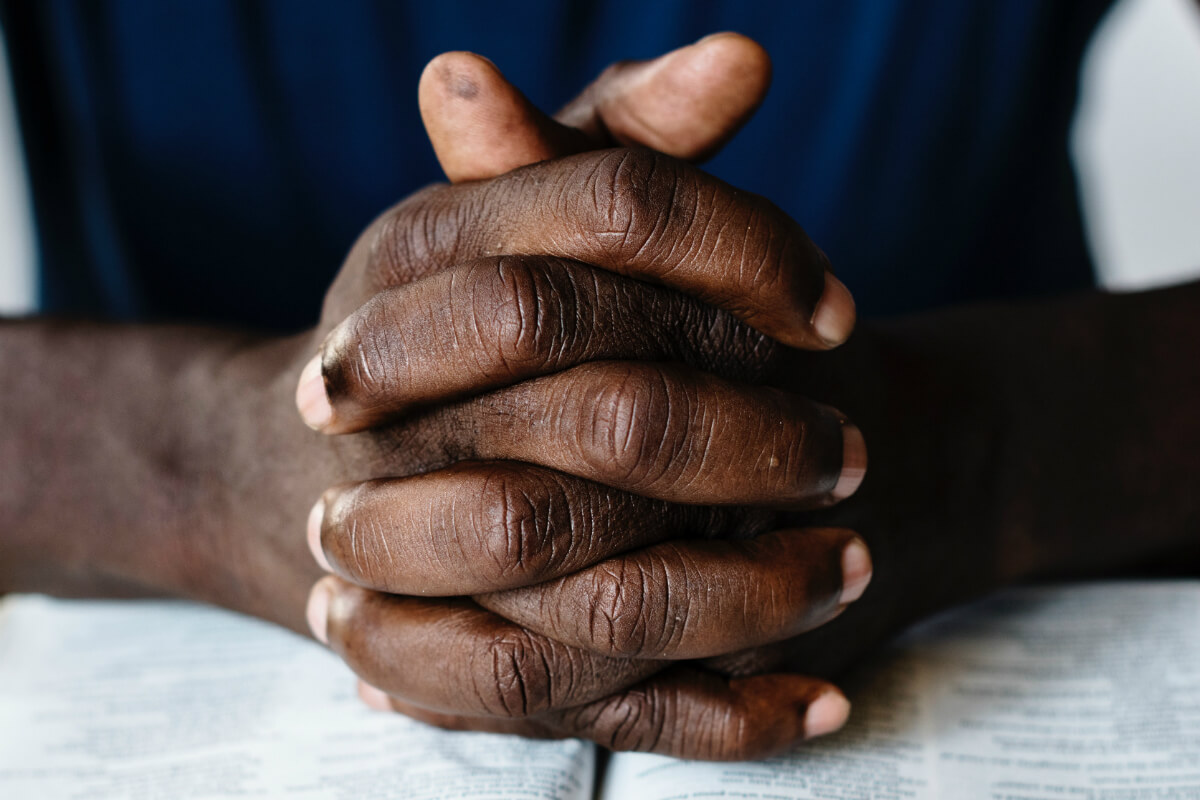 As a pastor in Bristol, England, George Müller made it his mission to begin and maintain an orphanage for thousands of children sustained only through prayer. Reading through his story, my kids and I have marveled at God's provision for this man and the orphanage. Stories like George Müller's are incredible and inspiring, but it's so easy to remove them from our daily lives. We believe God can sovereignly do all things, but we realize we shouldn't expect every single prayer to be answered by faith. Yet this well-meaning reminder can cause us to minimize one of the gifts we are promised as children of God.
Whether we come with the smallest troubles or we repeatedly bring the same request to the throne of grace, we can be sure that we will receive abundantly. While we may not be guaranteed our desired outcome or even an answer at all, there are three gifts we are guaranteed each and every time we pray.
The Gift of Humility
Each time we come to the King's throne with a petition, we are gifted the chance to sit in our humility. It's important to remember that we don't call upon an equal to help us, nor do we come with anything to offer. We come to the maker of heaven and earth (Ps. 121:2), the God who holds all things together (Col. 1:17), and the source of every good gift in this world (Jas. 1:17). Each appeal reminds us of the division between us, the created, and God, the Creator.
And this is always a good place to sit. It is the humble who receive grace (1 Pet. 5:5). Jesus tells us it's only those who humble themselves like children who will enter the kingdom of God (Mt. 18:3-4). If we choose to come before our Lord sparingly, we are cheating ourselves out of key opportunities to grow in humility and grace.
In his book Teach us to Pray, Gordon Smith echoes this truth saying, "In our praying not only are we asking God to change things, but we are being changed". One of the ways we change is in our humble recognition of how God is already at work in our lives.
When I'm intentional to pray specific prayers throughout my day, I often start to notice God's sovereign hand at work more often. Something as simple as a conversation beginning with my husband, or a moment of discipline with my daughter would have been forgotten as I went about my day. I would have continued to see them as my own triumphs or even my own luck.  But instead, I see these tiny moments and am forced to realize they are not from my own hand.
Our time in prayer gives us the incredible gift of humbly gazing on God's power, victory, and glory already present in each of our days.
The Gift of Himself
Though every request won't be answered, as we stop to pray we get another opportunity to meditate on the abundance God does guarantee. God loves to give gifts to his children. Not only does he tell us to ask, but he tells us to "ask and it will be given to you" (Mt. 7:7). Jesus went on to tell the crowds if evil men know how to give gifts, how much more would our Father in heaven give good things to those who ask him (Mt. 7:11). These promises don't mean we will get everything we want, but we know as God's children he has promised us everything we need (2 Pt. 1:3).
Are we worrying about a child's struggle over a school subject? God may not give them victory tomorrow, but as we pray we can remember that he does promise us the fruit of patience, a worth not based in parental merits, and even the beautiful gift of the body of Christ to help encourage and give wisdom. Are we exhausted from a burdensome season of difficulty? He may not remove every obstacle, but he does promise us the bread and water of his Word to strengthen, encourage, and revive our weary hearts.
When we offer up our prayers, we are guaranteed something incredible—we are guaranteed Jesus. And this is the gift we need every moment, in the big and small requests. We need his grace, his mercy, his comfort, and his love. And as we come to him in prayer, as sure as the rains come he will give us himself (Hos. 6:3).
The Gift of His Ear
Finally, David Mathis describes prayer in his book, Habits of Grace, as "having God's ear," a phrase that proves to be one of the sweetest gifts we receive as we come before the throne.  It seems obvious, but the wonder of this statement shouldn't be lost on us. If God is really the creator of the heavens and earth, we can't help but marvel that he pays any attention to us (Ps. 8:4). Yet he does. Not only is he "the God who sees" (Gen. 16:13), who saw Hagar's pain in the wilderness, but he is also a God who hears the cries of his suffering people (Gen. 29:33, 30:17, Ps. 17:6). Every time we pray to God, we pray to the God who listens to our cries.
Not only do we know that God listens, but we can see evidence in the Bible of how he listens to his people. For 430 years the Israelites were held captive by the Egyptians, and their cries went up to God for deliverance. The Lord responded by telling Moses, "I have heard the groaning of the people of Israel . . . and I have remembered my covenant" (Ex. 6:5). Matthew Henry notes that God is "ever mindful" of the promise he made and considers this before any merit of the Israelites' own.
As we pray we don't have to fear that God listens in frustration, exhaustion, or impatience. He doesn't receive our prayers with a sigh. No, he receives them as a merciful father, who sees our union with Christ because of the work of the cross. We don't have to ever wonder if our lack of answers are for our good because our God is ever mindful of our promised sanctification (Phil. 1:6). When we pray, God remembers us as the bride he purchased with his Son's blood. And whether we get the answer we want or not, we can marvel in the precious gift of his compassionate and merciful ear.
Remember The Gifts of Prayer
George Müller's orphanage was successfully funded and expanded to help thousands of orphans. Müller raised what would amount to millions in today's dollars for his cause—and he never asked a person for a dime. Instead, he asked the Giver of all good things because Müller knew he was listening.
In the busyness of life, let's not forget the gifts of the Father for his children that call upon his name. Yes, we may never face relief for some requests until we see his face, but our God won't waste the in-between. We get to grow in humility, behold his working, and receive spiritual blessings in Christ (Eph. 1:3).
We have his ear—and whether we are depending on food for an orphanage, or for the grace to forgive, we will receive miraculous gifts from the Lord when we pray.
---
Brianna Lambert is a wife and mom to three, making their home in the cornfields of Indiana. She loves using writing to work out the truths God is teaching her each day. She has contributed to various online publications such as Morning by Morning and Fathom magazine. You can find more of her writing paired with her husband's photography at lookingtotheharvest.com.