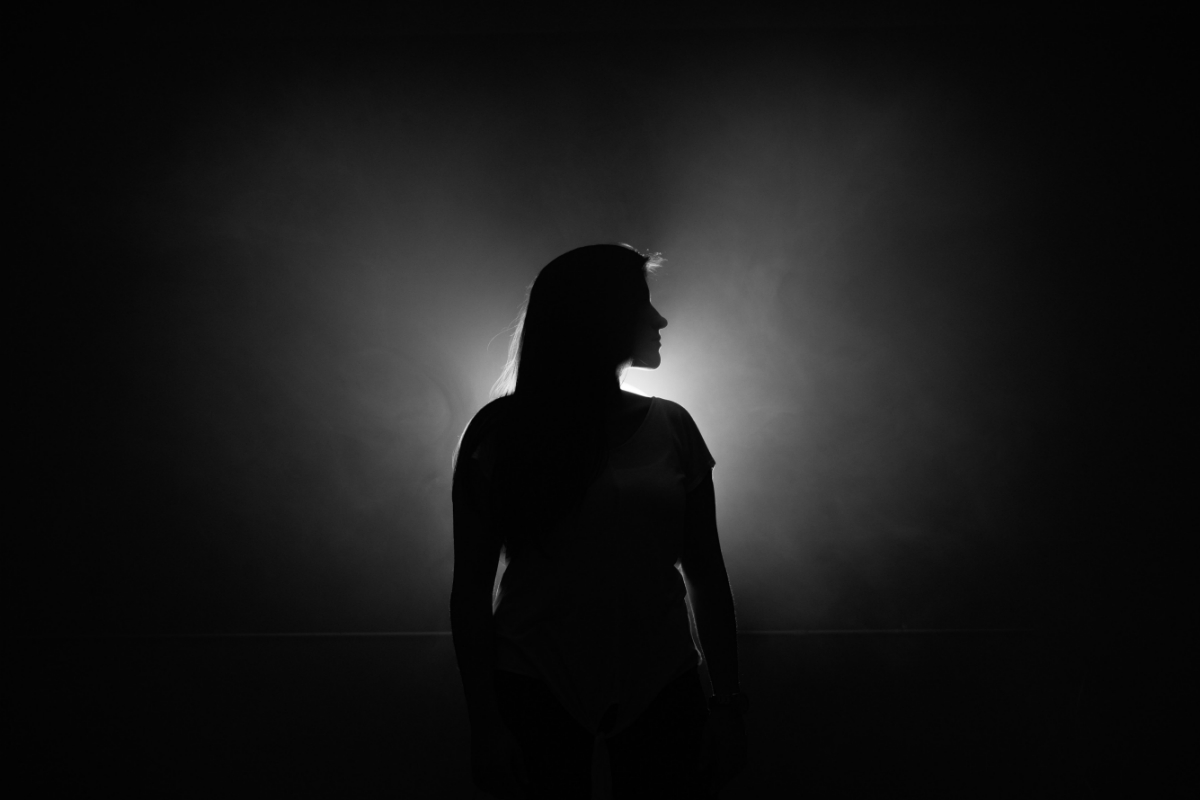 When I was entering junior high, my mom bought me a book I found irrelevant and a little rude. Although I don't remember the title, it would be hard to forget such a cheesy cover illustration—a smug-looking teen girl with a cartoon planet Earth orbiting her head. The point of the book—and the message my mom wished to convey—came across clearly: Don't think and act like the world revolves around you.
Although younger generations often are accused of self-centeredness, we're all guilty at any age. An adult who talks incessantly about his or her achievements or problems is just as absorbed in their own affairs as a tyrannical toddler who calls everything "mine."
As with my mother, the sins I see in my children—wanting to get their way all the time, and expecting others to cater to their demands—are a proximate illustration of my own egotism. In matters such as parenting, or even minor inconveniences like hitting all red lights when I'm in a hurry, I expect my will to be done and throw a grown-up temper tantrum when it's not.
When I think and act according to my pleasure instead of God's glory, I elevate myself above my creator. It's both sinful and absurd, like a clay pot trying to commandeer the potter's ceramic studio.
Stealing the Spotlight
Unlike more cut-and-dry sins like envy or murder, self-centeredness can be deceptively nuanced. We only have one pair of eyes through which to view the world, so we're limited in our scope and ability to understand God, others, and even ourselves.
We're also hardwired for self-love. It's a survival instinct. We exit the womb crying to be cared for. But this basic urge is corrupted by our sin nature. Like Adam and Eve, we become dissatisfied with the role of steward and, despite our abundant provisions, crave greater wisdom, authority, and attention.
Paul warned his son in the faith, Timothy, about the temptation of self-centeredness, along with other sins that will abound in "the last days": "For people will be lovers of self, lovers of money, proud, arrogant, abusive, disobedient to their parents, ungrateful, unholy" (2 Tim. 3:2).
Paul isn't referring to innate self-love here; he's talking about self-idolatry. He's cautioning Timothy about the root sin from which the others grow: the desire to be God.
The Bible pulls no punches when addressing this attitude. God commands: "You shall have no other gods before me" (Ex. 20:3)—including ourselves.
He promises to assert his rightful position as King: "The haughty looks of man shall be brought low, and the lofty pride of men shall be humbled, and the Lord alone will be exalted in that day" (Is. 2:11).
And he issues severe warnings to the proud: "Everyone who is arrogant in heart is an abomination to the Lord; be assured, he will not go unpunished" (Prov. 16:5).
God cares about his own glory and opposes those who try to steal his spotlight. Of course, we don't usually see it in those terms. Pride deceives us, cloaked as desirable gifts like fulfillment, peace, and pleasure. Although we already possess these benefits in Christ, we forget our true identity and look for worth by measuring ourselves against others.
C.S. Lewis comments on this tendency in Mere Christianity: "Pride gets no pleasure out of having something, only out of having more of it than the next man. It is the comparison that makes you proud: the pleasure of being above the rest."
What We Really Need
In addition to battling the comparison trap and our fleshly desires for self-glorification, we face a barrage of cultural messages encouraging personal gratification through attention to self-care. "Take time to make your soul happy," the inspirational memes suggest. "Find what fills your cup." "Be your own light."
While taking care of one's physical and mental health is appropriate and necessary, this train of thought can sometimes lead to harmful overthinking about our needs, and incorrectly pointing to ourselves as supreme problem-solvers and soul-fulfillers. We also confuse needs with desires, resulting in frustration and disappointment when we don't get what we believe we need.
That mindset reflects the age-old pattern of defiance first formed in the Garden of Eden. As Edward Welch describes in When People Are Big and God Is Small, "In the garden, man began repeating a mantra that will persist until Jesus returns. Adam said, 'I want.' 'I want glory for myself rather than giving all glory to God.' 'I love my own desires rather than loving God.' This came to be known as covetousness, lust, or idolatry."
Any road that follows self for satisfaction will ultimately lead right off the cliff of insecurity into the chasm of despair. God made us not so we could make much of ourselves or our needs, but to praise him. When we fail to complete our primary purpose, seeking instead our own lust fulfillment, we'll inevitably wind up disappointed. As Solomon laments in Ecclesiastes 6:7, "All the toil of man is for his mouth, yet his appetite is not satisfied."
We were created to delight, but not in our own accomplishments or self-actualization. Rather, we were created in his image to reflect God's son, the light of the world. "Therefore be imitators of God, as beloved children. And walk in love, as Christ loved us and gave himself up for us, a fragrant offering and sacrifice to God" (Eph. 5:1-2).
Imitating God involves prioritizing his will above my own, seeking his pleasure more than my happiness. It means I must die to self so I can live for Christ to be seen and known—to be a light for his glory.
Dying to be Raised
If sin predisposes us to look out for ourselves first and foremost, how do we combat these impulses and reprogram our desires and subsequent actions? How do we shift our perception of the Earth's axis from ourselves to its rightful place as God's footstool?
We aren't left to our own devices to deal with our pride; we have the founder and perfecter of our faith to model after and join with:
"Have this mind among yourselves, which is yours in Christ Jesus, who, though he was in the form of God, did not count equality with God a thing to be grasped, but emptied himself, by taking the form of a servant, being born in the likeness of men. And being found in human form, he humbled himself by becoming obedient to the point of death, even death on a cross" (Phil. 2:5-8).
Jesus taught, healed, worked, rested, and broke bread with others all for the glory of God. In every facet of his life, he didn't exalt himself as Lord but rather submitted to "the will of him who sent me" (John 6:38). Because we share Christ's position and purpose through his redemptive sacrifice, we can also empty ourselves of selfishness by humbling ourselves before our mighty God.
For me, this emptying involves releasing my death grip on expectations. I have to make plans built on the knowledge I'm not in charge of whether or not they're accomplished, trusting God's sovereignty to prevail. I must die to the desire to see my will done and have my needs met, preferring his will and pleasure instead, just as Jesus did in submission at the cross.
Dying to self is a necessary part of sharing in the suffering of Christ. But the benefits of being raised with Christ far outweigh the costs of following him. We're pardoned from sin and its punishment, free to enjoy the fruit of the Spirit alive in us, and filled with the hope of eternity spent with our Savior.
The problem of thinking too much about ourselves must be solved by thinking about Jesus. We can transform our self-centered attitudes by renewing our minds with the truth of his humble heart, and how he, for the joy set before him, endured the cross to obey and bring honor to his Father (Hebrews 12:2).
When we look up and fix our eyes on Christ, we realize the world and everything in it exists from him, through him, and to him—not us.
---
Jenn Hesse is a writer, editor, wife, and mother of two sons. She co-founded a ministry that supports women walking through infertility, infant loss, and adoption, and has a passion for equipping others to know Christ through his Word. She writes at jennhesse.com and can be found on Twitter @jennmhesse.