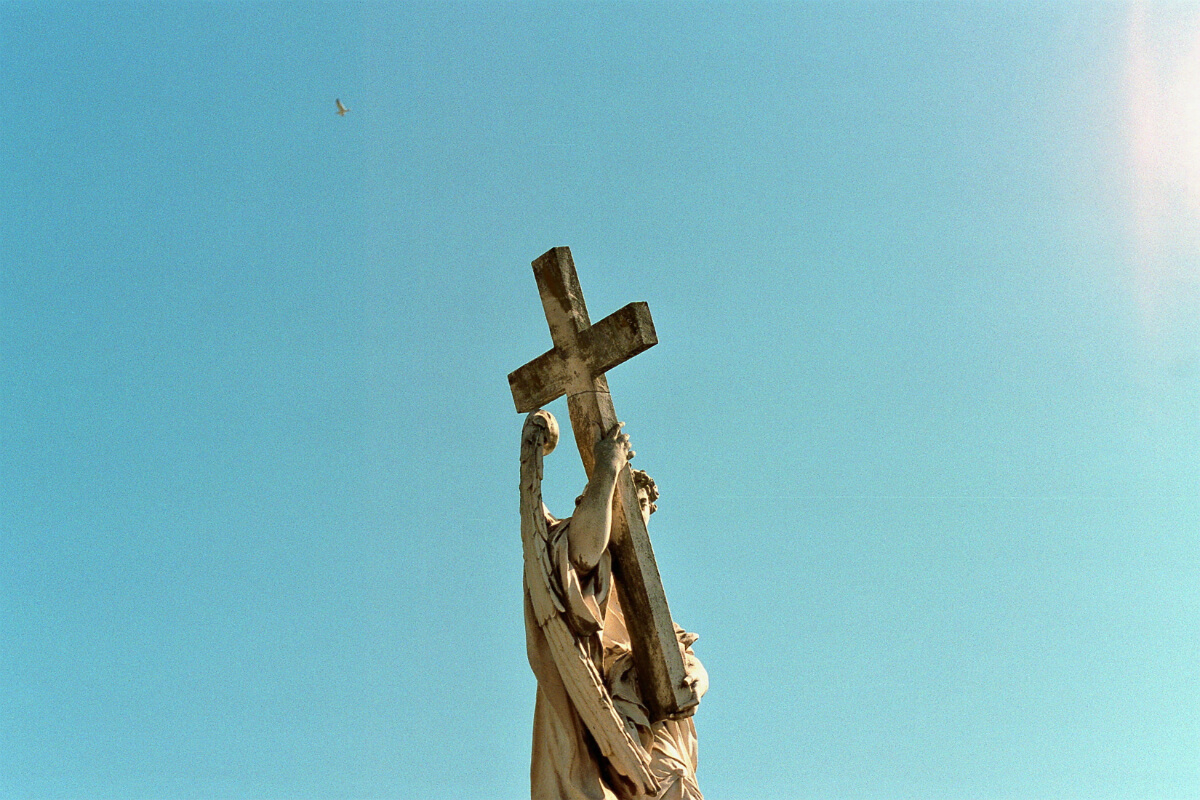 I resent my childhood nickname. My childhood wrapped up in the 1980's, so naturally, the film Karate Kid enthralled me. Convinced I could take on the bullying hordes of my second-grade existence, and wanting to establish that you shouldn't mess with me, I began to parade around the school playground chopping, kicking, punching, and yelling, "Hi-yah!" as loudly as I could. Instead of warding off would-be attackers, all these antics did was earn me the name "Chuck."
This was not what I had hoped for. In trying to imitate Daniel Larusso's training from Mister Miyagi, I thought I could take up the role of school hero and karate champion. Instead, I was the class weirdo, and, as a cool as being called "Chuck" today might seem, to a second-grader, it was decidedly not cool.
Ever since, the idea of imitating someone worries me. I'm afraid it will backfire and give me a bad reputation. What if I earn another odd nickname that will make me the butt of more jokes and ridicule? I think that's why many people struggle with growing as a Christian.
WHAT'S IN A NICKNAME?
We are, so to speak, trying to become who we are not. And it's obvious—we are not Christ. We don't behave like Christ, we don't love like Christ, we don't sacrifice like Christ. And that makes it difficult for us because if we are not Christ then becoming like Christ seems foolish and doomed to failure. In the big picture, no one wants to earn the life-long nickname "loser."
Yet, that's the reality of the name that we possess by faith. If you are a follower of Jesus, then you have been given a nickname that speaks to your identity: Christian. The name itself is so familiar today we might forget it was used as a derogatory term for the earliest disciples. "Christ-people," or "little-Christs," was what the on-looking world used to call those first followers of The Way who were looking to imitate Jesus in all of life. And it is in that name we find who we are really are becoming—Christ-people.
The name "Christian" stands as the doorway into this new identity. True spiritual formation must recognize this reality. To be truly "Christian" means entering through the door of Christ (John 10:7). For the Christian, growing spiritually requires that we grow in Christ. So not only is Christ the entry-point of our spiritual journey, but he is also the culmination of our spiritual path.
WHAT IT MEANS—REALLY MEANS—TO BE A CHRISTIAN
In perhaps the clearest job description of a pastor, the Apostle Paul sets out the goal of the Christian life. Within the church we labor together "until we all reach unity in the faith and in the knowledge of God's Son, growing into maturity with a stature measured by Christ's fullness" (Eph. 4:13). True spiritual formation is marked by maturity in Christ. Another way to say this is the goal of spiritual formation is to become like Christ.
This goal of spiritual formation, to become like Christ, is spoken of throughout the Scriptures. Paul says in 2 Corinthians 3:18, "we all, with unveiled faces are being transformed into the same image [Christ] from glory to glory." The writer of Hebrews exhorts us to "run with endurance the race that lies before us, keeping our eyes on Jesus, the source and perfecter of our faith" (Hebrews 12:1-2). The identity of Christ will firmly and forever be fixed on the people of God.
This is nothing new within the teaching of church history. Christianity has long taught that true maturity and development is contained in becoming like Christ. Athanasius, one of the early church Fathers declared that Christ became a human so that humanity could become like Christ.[1] Calvin said, "the end of regeneration is that Christ should reform us to God's image."[2] In more recent days, one Biblical scholar has stated, "The glorified Christ provides the standard at which his people are to aim."[3]  Our trajectory, as Christians is to be conformed to the image of Christ (Rom. 8:29).
We must start with Christ as the entry point to truly being Christian, and the goal is to be like Christ as the culmination of his work within us. So how do we get there? What are the means by which cultivate the image of Christ within us?
YOU BECOME WHAT YOU BEHOLD
Paul writes in Colossians, "just as you have received Christ Jesus as Lord, continue to live in him, being rooted and built up in him and established in the faith" (Col. 2:6). Therein lies the whole arch of becoming like Christ: we begin in Christ, we continue in Christ, we are transformed to be like Christ. The means of Christlikeness is Christ himself. If Christ is the means to growing Christlikeness, then we are only changed inasmuch as we are looking to Christ, or beholding Christ.
The deeper we view, look at, and watch Christ, the deeper we are changed. "We all, with unveiled faces, are looking as in a mirror at the glory of the Lord and are being transformed into the same image from glory to glory; this is from the Lord who is the Spirit," (2 Cor. 3:18) writes Paul to the Corinthian church. As we look at the glory of Christ, we are transformed into the very same glory we are observing. Christlikeness comes from fixing our eyes on Christ for all of life.
Looking at Christ will devastate us because it will show us how unlike Jesus we truly are. We'll see our brokenness, our need, our evil and vile hearts. If we're sensitive to this devastation, we'll be capable of repentance and crying out for grace. If we're hardened by the distance between ourselves and Christ, we'll turn away and fail to behold Christ any further.
Yet as we look and are humbled to repentance, we will also be transformed. We will see the grace, mercy, and goodness of Christ. We will long to follow and trust him. We'll demonstrate true faith as we embark upon the calling and formation he has for us. As our faith grows, we will look more and more at Christ and at the day of our last breath, when we will depart this life and finally enter into glory alongside Christ.
Beholding turns into Becoming that leads to Being.
PATTERNED AFTER CHRIST
Perhaps, this is the one place we do want to take up an imitation of someone. More than trying to be the Karate Kid, imitating Christ can transform our lives. As we behold, we will receive a new nickname. The name itself might be scandalous to the world, but beautiful to the Savior who gives it to us by his grace.
Maybe as we come to Christ and behold Christ and imitate our lives after Christ we will enjoy fully the moniker "Christ-people" or, simply "Christian."
---
Jeremy Writebol is the Executive Director of GCD. He is the husband of Stephanie and father of Allison and Ethan. He serves as the lead campus pastor of Woodside Bible Church in Plymouth, MI. He is also an author and contributor to several GCD Books including everPresent and Make, Mature, Multiply. He writes personally at jwritebol.net. You can read all of Jeremy's articles for GCD here.
[1]. Paraphrased from On the Incarnation
[2]. John Calvin, Institutes of the Christian Religion & 2, ed. John T. McNeill, trans. Ford Lewis Battles, vol. 1, The Library of Christian Classics (Louisville, KY: Westminster John Knox Press, 2011), 189.
[3]. F. F. Bruce, The Epistles to the Colossians, to Philemon, and to the Ephesians, The New International Commentary on the New Testament (Grand Rapids, MI: Wm. B. Eerdmans Publishing Co., 1984), 350.