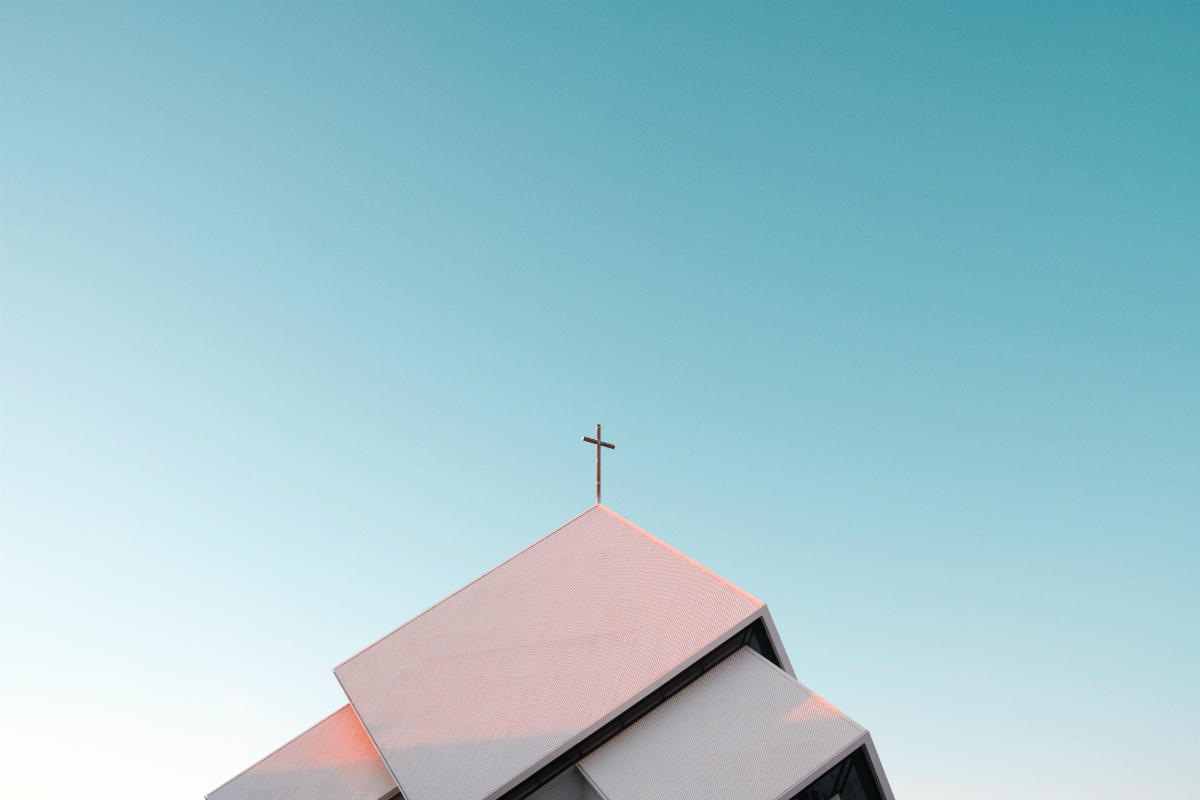 Three years ago, I had just been let go from a worship leader position because of my spiritual immaturity. Just like the twenty-some years leading up to that point, I felt like I was missing something. I was going to church, serving every weekend, and trying my best to become like Jesus but it just wasn't working. What was I doing wrong?
There has to be more to Christianity than this, I thought.
I was right.
Not long after I was laid off, a couple of guys I knew from church invited me to join what they were calling a discipleship group. They explained it as a time of accelerated spiritual growth for the purpose of replicating what you learn. There would be homework and memory verses, along with reading the Scriptures together and praying for each other.
After laying out these expectations, they looked at me and said, "We want you to go home and pray about this and see if it's something you're willing to commit to."
"I've already prayed about it," I said. "When do we start?"
DISCIPLESHIP CHANGES EVERYTHING
The next six months with that group transformed my life. Through discipleship, I found what had eluded me for so many years—a true sense of calling that superseded everything else and brought the kingdom of God right to me.
Discipleship changed my life. And it's what I've given my life to ever since.
Now I'm the associate pastor at Hillcrest Baptist Church in Charlotte, NC, where I've have been tasked with overseeing discipleship. We're on the second round of D-Groups—discipleship groups of three to five men or women that function like the one I was invited into.
We don't have things fully figured out, not by a long shot. But I have learned some things along the way. If you're serious about discipleship or trying to turn the culture of your church in that direction, I hope you can learn from some of these lessons the Lord is teaching me.
EVERY CHURCH IS UNIQUE
Early on, I was guilty of trying to apply the things I read in books or heard in conferences to my local church. There's nothing wrong with learning and trying things, but I was attempting to take a model designed for a large church and apply it to a body of about 75 people.
Reading good books, asking questions, and learning from others who are doing discipleship well are all key parts of establishing a discipleship pathway. But when we just mimic an idea without considering our body of believers, we miss the point entirely.
While there are many amazing blueprints out there for discipleship, we must be careful to consider how a discipleship strategy will mesh with our particular church culture.
BE REALISTIC ABOUT THE SUCCESS RATE
Some of the discipleship studies I read and some of the teachers I sat under said that the majority of people participating in discipleship groups experienced a multiplication success rate of around fifty percent (meaning fifty percent of those who participated in a group went on to replicate the process with others afterward). That seemed low.
But here's what I learned after helping start D-groups at my church. 2 Timothy 2:2 says, "what you have heard from me in the presence of many witnesses, entrust to faithful men, who will be able to teach others also." Notice that the instruction to pass on what has been learned isn't for just anyone, but to those who were faithful.
I've been guilty of getting so pumped about D-Groups and what they've done for me that I forced the model on others who hadn't yet proven themselves to be faithful. Too often we jump in front of the Spirit's leading and throw people in discipleship contexts because we're eager for them to experience transformation. But if they're not hungry for the experience, our efforts fall on deaf ears.
Let me be clear: eagerness is not a bad thing; we just have to be sure the Spirit stays in front. Don't assume that because someone doesn't grasp the call to make disciples right away, or if someone doesn't want to join a group right away, that you have failed or God has failed. God is in control of all things, and perhaps the year you spent with that person was the groundwork for what's to come.
Our minds are finite but God's is not. He doesn't measure success the way we do. We have to keep this in mind or we will naturally put percentages and expectations on something that can't be measured on this side of eternity.
REDEFINE, UNLEARN, AND LEARN FOR THE FIRST TIME
Everything we've been doing at Hillcrest is redefining, unlearning, or learning for the first time. It takes most people a good bit of time and teaching to really grasp disciple-making and to unlearn what they think discipleship (and even church) is about. Some have never even heard of the concept of discipleship.
For several months, we taught on discipleship through the book of Luke. At the same time, our initial discipleship groups were up and running, and those in the groups were able to explain what it was like to others in the church.
It takes time for people to buy into discipleship because most churchgoers today were never personally discipled by someone. Be patient with people, be clear with your communication and language, and help people see the beauty of discipleship that involves all of their lives.
PEOPLE ARE DESPERATE TO BE DISCIPLED, BUT THEY DON'T KNOW WHAT THEY'RE LOOKING FOR
I have found that there are a lot of people who, deep down, really want a discipling relationship, but they don't know what they're looking for. Their souls are crying out to be taught and shown what it means to follow Jesus, but they are either fearful, don't know how to ask for it, or didn't know such a thing existed.
If you talk to those who have led discipleship groups they'll tell you that the time spent with their groups is the most productive and rewarding time in their weeks. I believe it, because it was God's plan for us. Disciple-makers are fulfilling that calling and are shown their true purpose for life. It changes the way they do business, the way they do home life, the way they structure their personal time, and, ultimately every aspect of their lives. They begin looking for opportunities to share the good news with people in their spheres of influence, not just verbally but through their actions as well.
If you want to see a bored Christian come to life, teach them to be a disciple-maker.
BE DOERS OF THE WORD
The most important thing I've learned about discipleship is that it has to be shown, not just explained. James says to "be doers of the word, and not hearers only, deceiving yourselves" (Jas. 1:22). I can't stress enough how important this is. I try my best to preach this to my own soul every day.
James goes on to say that faith without works is dead. I can't think of more profound insight into Western Christianity as this one. We have a lot of talking and very little doing. But we can't teach people to follow Jesus without actually showing them what it's like at some point.
Imagine a young man who had a rough upbringing. God reaches out to him through a series of events in his life. He seeks out answers and eventually crosses the line of faith and baptism. He shows himself to be faithful by consistent involvement in the church community. Then he gets plugged into a D-Group and starts meeting weekly with other guys to memorize Scripture, confess their sins, and learn about God.
All good things!  But there's no one showing him how to do the things he's learning.
How much more effective would it be if you invited this young man into your life? How much more would he learn if he watched you spend time with God every day, and he was shown how to apply spiritual disciplines in a practical way. How quickly would he grow if you let him walk through life with you as you love your spouse, raise your child, pray, serve, fail, repent, and pursue holiness?
This is a kind of discipleship most of us have a hard time desiring. Perhaps we're busy or preoccupied, so we don't take the time to invite people into our lives. But what does that teach them? Or maybe we don't invite people to imitate us because we're not living a life worthy of imitation.
We have to ask ourselves tough questions about what's keeping us from investing in men and women the way we're called to. We have to ask ourselves if we're being doers of the Word.
SPEND YOUR LIFE CHANGING LIVES FOR CHRIST
Training others to be like Jesus is well worth our time. But we don't live what we don't believe.
Nothing in my life was the same after I was discipled. I believed in Jesus but didn't know what to do or how to do it until someone showed me.
If you're already discipling people, keep going; keep teaching other faithful men or women to teach others. If you're new to discipleship, jump in. You'll find what you've been searching for, and your life will never be the same.