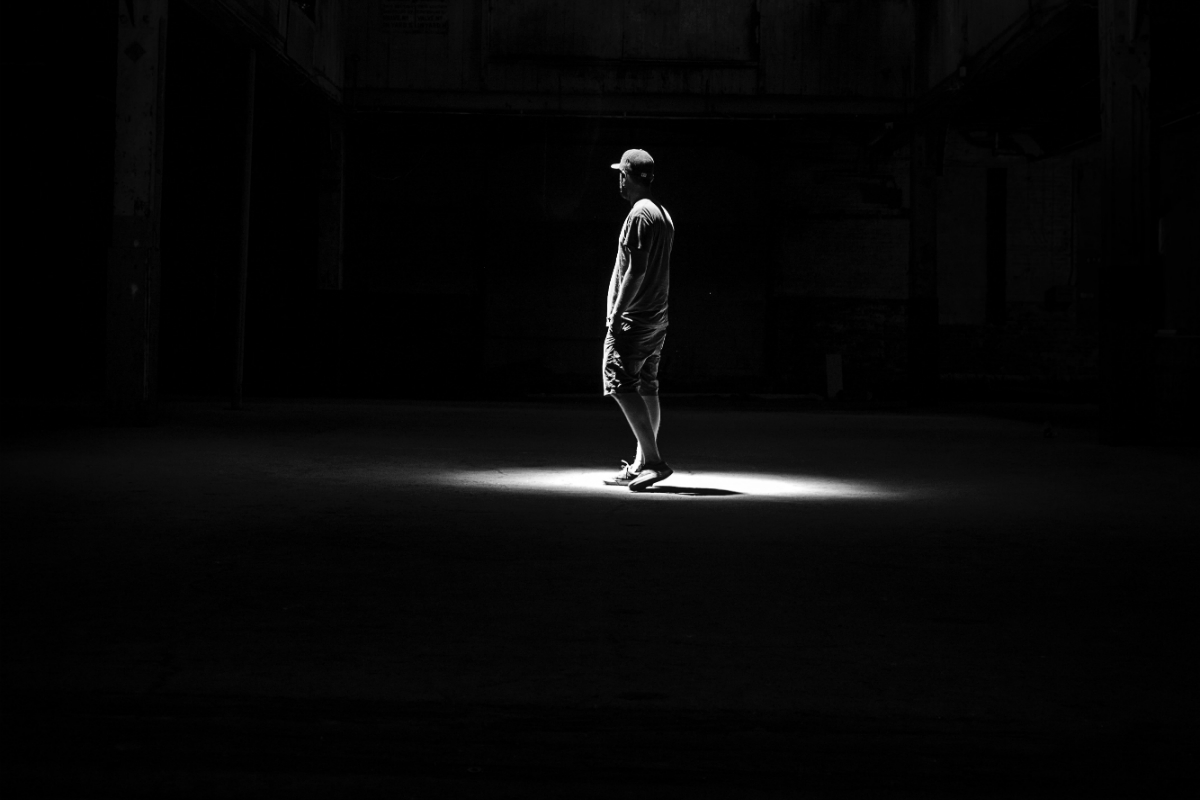 Light gets our attention. Our eyes are naturally drawn to it. The warm, illuminating effects of light beckon us to come closer. We become curious to see what the light frames for our eyes. Our interest in the light often involves our desire to become spotlighted. Many find it difficult to resist being the center of attention. Our capacity for self-exaltation is limitless. Spotlights get easier to procure every day. Social media is a prime outlet for building our platforms, brands, and personal kingdoms.
We throw our energy into shining brightly. We misapply God's good command to let our light shine before men by projecting ourselves into the world. Often, we are oblivious to the fact that we're drawing attention away from our father to ourselves. We deceive ourselves into believing we're promoting him when our heart's true desire is to live in the spotlight.
We seek the wrong light. We settle for the spotlight when we already know the Light. More than that, our father has given us his light. It's ours to shine. We must shine his light into a dark world, so glory is given to him, not to us.
God is the Light
During his earthly ministry, Jesus said, "I am the light of the world" (John 8:12). David said, "The Lord is my light" (Ps. 27:1). In Genesis 1:3 God creates light for the whole world. However, in Revelation 22:5 he says that heaven will have no need for such light because God himself will be our light.
We would happily live in darkness but for the grace of God. He exposes the darkness in us and opens our eyes to sin. He exposes our wickedness and illuminates his holiness. But he doesn't leave us in our helpless state. In mercy, his illumination extends to our great rescue. His light guides us toward himself. He welcomes us into his family, making it possible to live as children of the light through Christ (Eph. 5:8).
His light is incomparable. When we attempt to stand in the spotlight, we desire to outshine our maker. The world is living in darkness. We once lived in darkness (Eph. 5:8). Charles Spurgeon said, "He who has been in the dark dungeon knows the way to the bread and the water." We aren't the light. We aren't what people need. We point others to what they need.
We are Light-Bearers
2 Corinthians 4:6-7 teaches, "For God, who said, 'Let light shine out of darkness,' has shone in our hearts to give the light of the knowledge of the glory of God in the face of Jesus Christ. But we have this treasure in jars of clay, to show that the surpassing power belongs to God and not to us." We are the clay jars, not the treasure. We hold what we want others to behold. We hold the light.
When others look at me, and my eyes are on Christ, they will become curious to know what has my attention. They will shift their eyes from me to him. This is the goal—to make much of Christ. If people look my way for whatever reason, I want to leverage that opportunity to point them to the true light.
John the Baptist is a great example of a light bearer. He drew man's attention to the light of Christ. "He was not the light, but came to bear witness about the light. The true light, which gives light to everyone, was coming into the world" (John 1:8-9). He gladly watched his followers become followers of Christ.
Do we point all who follow us to Christ or to ourselves?
Shining the Light
As light bearers, we carry the light of Christ everywhere we go. He's given us his light to shine into the darkness. Jesus commands, "Let your light shine before others, so that they may see your good works and give glory to your Father who is in heaven" (Matt. 5:16). When God tells us to let our light shine, he doesn't mean to shine the light on ourselves. He means to let the light that he sparked in our hearts shine. His light draws people to himself.
When we stand in the spotlight, people will be drawn to us. When we shine his light within us, people will be drawn to our father. When we shine rightly, he will get the glory, not us. When we shine rightly, our motivation and our joy will come from the advancement of his kingdom, not ours.
We must be careful, always examining our hearts to make sure that our good works are done for the glory of God and for the good of his church. The spotlight is tempting. But living in the spotlight will never satisfy us and will ultimately be disappointing to others. It is only when we shine God's light inside of us that we will be truly satisfied.
True Light Transforms
God shines his light into our lives. This light within us is the light that we shine before others. When we stand in the spotlight, we settle for lesser glory. Worse, we tempt others to do the same. True and greater glory exists.
People may be attracted to a source of light, but they can only be changed when God gives them the light of life. He must open their eyes. He must illuminate their sinful rebellion of his rule and their necessary dependence on his grace for their redemption. He alone transforms former rebels into beloved sons and daughters. Spotlights may illuminate us, bringing us glory, but God's light transforms us, bringing him glory.
Church, we must shine. We must radiate and reflect him and his glory. We must show others what is true. The world needs authenticity, not artificialness. We settle for a light on us when we have his light in us. The closer we get to the true light, the less we will settle for an imitation. No substitute will satisfy.
Be satisfied with his light. Be motivated to bring others to his light. Let them gaze into his glory and become transformed by it (2 Cor. 3:18). Shine for the good of the church. Shine for the sake of the lost. Shine for the glory of God. Shine on, church.
---
Christy Britton is a wife and homeschool mom of four biological sons. She is an orphan advocate for 127 Worldwide. She and her husband are covenant members at Imago Dei Church in Raleigh, NC. She loves reading, discipleship, Cajun food, spending time in Africa, hospitality, and LSU football. She writes for several blogs, including her own, www.beneedywell.com.