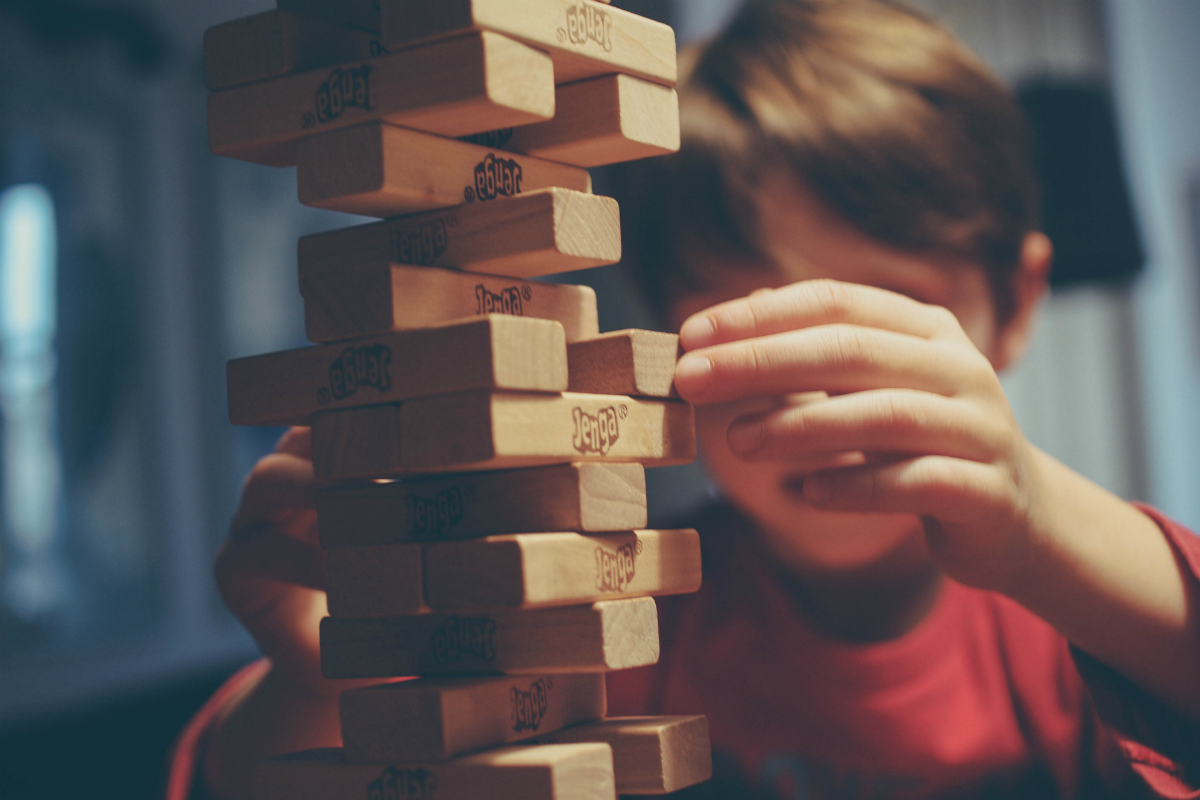 Every church member is like an individual Jenga block. Each block is vital to the stability of the structure. If just one block is out of place, the whole thing becomes unstable. But when each block is in its appropriate position, the structure is stable.
Individual church members need strengthening and encouragement in various seasons, and the church as a whole is no different. God has ordained that the local church's flourishing would not be left solely in the hands of the pastors, elders, and deacons. Her growth and strengthening happens through the godly leadership God has set into place and through the many members that make it up.
Here are four ways any church member can strengthen their local church.
1. BE GENEROUS
Members of a local church should be committed to making God's people a priority in their lives. Acts 4:32-35 tells us that men and women in the early church gave their possessions to other Christians in need. This text is not justifying socialism, as some claim, but describing a principle of generosity: God has been generous in saving us through the sacrifice of Christ, so the church is generous in sacrificing all it has.
We are called to be generous with our wallets, but we are also called to be generous with our lives. We are all tempted to be stingy with something—our time, finances, emotional energy, resources, etc. The goal for every church's generosity is given in Acts 4:34, which says that none of the believers in their midst was in need. The context of Acts 4:32-35 is monetary needs, but the principle of generosity expands beyond money and into people's emotional, physical, and relational needs, among other things. Are everyone's needs being met in your church right now?
We are not just called to be good but to do good, especially to those in the household of faith (Gal. 6:10). We can strengthen our local churches and do good by giving not just our stuff, but ourselves. We all have something we can give God's people. Give what you have. Be a listening ear during times of grieving. Share wise words or advice in decision-making seasons, or tears during a tragedy. Sometimes the most generous gift you can give is your time. One way to be generous with our time is to share it with younger believers.
2. DISCIPLE SPIRITUALLY YOUNG CHRISTIANS
I work with college students. They want to be invited into older men's and women's lives so they can learn what it looks like to walk with the Lord in different seasons. But few of them are ever invited to an older person's life. I say this not to condemn those who haven't extended an invitation to a younger person, but to press the need for intentional, intergenerational discipleship in our local churches.
Paul describes how he and his companions lived among the church in Thessalonica by saying they shared with the church "not only the gospel of God but also own selves" (1 Thess. 2:8). Paul and his friends verbally taught them the truth of the gospel, but they also lived among the church and displayed these truths as they shared life with them. This took time, energy, and intentionality.
I am the woman I am today because of women who generously shared their lives with me throughout college and adulthood. They taught me Scripture. We studied God's Word together and prayed. Other times, they shared their lives and I observed the daily ins and outs of what it looked like for a young mom and wife to love her family, share Christ with her neighbors, and know Jesus deeply.
Scripture makes it clear that we need one another. In the Garden of Eden, and still today, it has never been good for mankind to be alone (Gen. 2:18). Is there a young man or woman you can invite into your life? Is there an older man or woman you would love to learn from? Reach out to them today.
3. SERVE IN YOUR GIFTINGS
Christians are united in Christ and therefore to one another. We are under the same Spirit, the same Lord, and the same God that produces varying gifts in each of us (1 Cor. 12:4-6). The church is to be dependent on Christ, the head, and interdependent on one another, the body. The body should function with a sense of unity (togetherness among our distinct gifts) and not uniformity (complete homogeny in our gifts).
A manifestation of the Spirit is given to each person in the church to be used for the edification of God's people (1 Cor. 12:7). This means every believer in the local church is necessary for her flourishing. A congregation cannot be made up of only teachers or only encouragers. We need men and women that are wise, exhorters, discerning, and helpers to shave healthy churches.
God has given you certain gifts of his Spirit so you can help strengthen your local church. It's difficult to use your gifts if you don't know what they are, though. If you don't know your gifts, learn by serving widely in your church. Get involved in different ministries and opportunities and ask yourself: What do I enjoy? What have others affirmed I am good at? Where do I feel a burden to help or serve?
When you learn your gifts, be generous with them. As you serve God's people you will see that Christ's bride, like yourself, is in the process of being conformed to her Maker's image.
4. BE PART OF THE CHANGE
The body of Christ is made up of imperfect individuals being renewed into the image of Jesus each day. It's safe to assume your church has weaknesses, and it is all too easy to sit on the sidelines and point out everything wrong with our churches. Even if you're right, you should be careful how you talk about Christ's bride (and anyone's bride for that matter).
You can strengthen your local church by being a part of the change and growth that needs to happen. If you see an aspect of your church that needs strengthening, assume you may be part of the solution.
As the early church grew rapidly, the widows were being overlooked in the daily bread distribution. The Apostles commissioned seven people to fulfill this ministry for the good of God's people. As a result, Acts 6:7 says the Word of God continued to spread and more were added to their number. This is a beautiful example of church members fixing their own problems.
Just as every Jenga block is vital to the tower, every local church member is pivotal to the church's growth. As members, we can seek to help strengthen our churches by generously using our gifts, discipling young Christians and being a part of the solution to problems we see.
The strengthening of the local church, and by extension the global church, happens through the members that make it up. We each play a role in helping to prepare Christ's bride to meet her Maker. Let us do so with generous hearts and willing hands that seek to do good to those in the household of faith.
---
SharDavia "Shar" Walker lives in Atlanta, GA with her husband Paul. She serves on staff with Campus Outreach, an interdenominational college ministry, and enjoys sharing her faith and discipling college women to be Christian leaders. Shar is a writer and a speaker and is currently pursuing an M.A. in Christian Studies at Southeastern Baptist Theological Seminary.