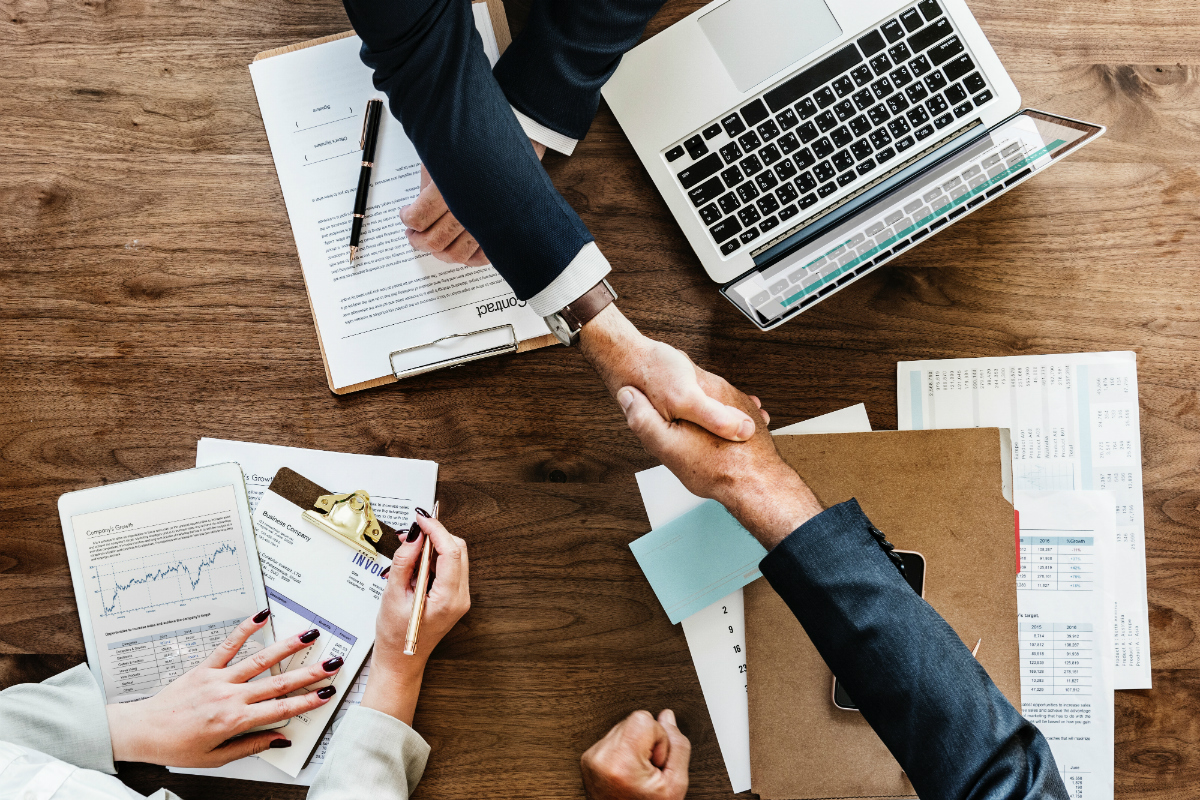 We live in a me-first culture. We want to be the best. Our flesh is hungry to worship itself, and that appetite is satisfied through a hardy diet of selfish ambition. So we form our identity through our accomplishments. We work hard in our careers, our education, our lifestyles—and even our churches—to guarantee success.
Ambition is the desire for success. It requires determination and effort. Ambition drives our work ethic.
The desire to see something succeed is good, but sin taints our desires. Instead of desiring God's success, we strive for our own. We want our names to be great. We want our works to be famous. We're willing to settle for our name in lights when we could be offering The Light to others.
Selfish ambition is not new to our culture. Five hundred years before Christ, God sent the prophet Haggai to speak to his people about their sinful ambition. They were consumed with building lavish houses but were indifferent to God's house lying in ruins after it was ransacked by the Babylonians.
We would be wise to heed Haggai's message today. God wants his people to have a holy ambition. But how do we make sure our ambitions are holy and not selfish? In the words of Haggai, we must consider our ways.
CONSIDER YOUR WAYS AND REPENT
You don't really have to try hard to have selfish ambitions. Our flesh naturally seeks its own glory. However, God's Word makes no allowances for seeking our own glory. Philippians 2:3 says, "Do nothing out of selfish ambition." Selfish gain is antithetical to the gospel. This biblical command is clear and absolute: do nothing. There are no allowances for when we can pursue something out of selfish ambition. None.
It's easy to deceive ourselves into thinking we're living for God's glory until our glory is threatened. We labor to build our own kingdoms at the expense of his. God spoke through Haggai to accuse the people of doing just that. He wanted his people to rebuild his temple. His complaint was that his house lay in ruins while they busied themselves with their own houses (Hag. 1:9).
How did the people respond? In repentance. They turned from their sin and both obeyed and feared the Lord (Hag. 1:12). This is our proper response today. We must repent when God confronts our own pursuits of glory. Immediately laying down our selfish ambition for godlier aspirations.
CONSIDER YOUR WAYS AND PRAY
God performed a work of spectacular grace for the former exiles in Haggai's day. "The Lord stirred up the spirit of Zerubbabel the son of Shealtiel, governor of Judah, and the spirit of Joshua the son of Jehozadak, the high priest, and the spirit of all the remnant of the people. And they came and worked on the house of the Lord of hosts, their God" (Hag. 1:14).
God stirred the hearts of his people to obey his command to rebuild the temple. We serve the heart-stirring God. Are you concerned that you can't obey, can't repent, or can't have a holy ambition? The best advice I could extend to you is simply to know your God. He turns the hearts of kings (Ezra 6:22). He will stir your heart. Ask him.
God uses prayer as a means to stir our affections. We must pray and ask our father to perform in our hearts what we cannot do on our own. We must pray for a holy ambition. We ask him to stir our hearts towards him, his kingdom, and his glory. In asking him to do so, we shift our attention from ourselves, our castles in the sand, and our own glory. He did it in Haggai's day. May he work the same miracle in our hearts.
CONSIDER YOUR WAYS AND WORK
Though God stirred the hearts of the people to pray, they were by no means passive. The people had work to do. God commanded them through Haggai, "Go up to the hills and bring wood and build the house, that I may take pleasure in it and that I may be glorified" (Hag. 1:8). God provided tasks for the people to accomplish and for him to be glorified through. God is motivated by his glory, and he wants his people to be, too. In order to see his glory revealed in all the earth, we must have a holy ambition.
God doesn't give the people a job to do and then leave them to do it alone. Haggai spoke these encouraging words to them, "Work, for I am with you, declares the Lord of hosts" (Hag. 2:4). Our God is Immanuel. He is with us just like he was with the Israelites. He is with us when we work.
God's presence no longer demands a physical temple. We, the church, are his temple (1 Cor. 3:16-17). We have kingdom-building work to do, as well. Ephesians 4:12 teaches that we are equipped for building up the body of Christ. We build. God provides the gifts. We walk in them. We strive forward. God gets the glory. We do the work, confident in his abilities and in his presence.
CONSIDER YOUR WAYS AND BE BLESSED
The people in Haggai's day were not perfect. And yet, God was determined to bless them. In grace, God confronted them with their sin. In mercy, he forgave them. In power, he stirred up their hearts to obey his command and rebuild his temple. In love, he assured them of his presence. And he promised to bless them (Hag. 2:19).
Receive the blessing of your God. Receive his gifts of mercy, grace, power, and love. Receive the gift of his assured presence in your own work. His word promises that the doers of his word will be blessed in their doing (Jas. 1:25).
Have a holy ambition to be doers of the word (Jas. 1:22). God is about his own glory. So if we are ambitious to do his work, he will glorify himself by doing his word. Work hard for others to see the glory of the Lord. Desire God's church to be successful, and be blessed as you labor alongside his people with him. Be blessed in your holy ambition.
CHURCH, CONSIDER YOUR WAYS
The book of Haggai is only two chapters, but he pleaded with the Israelites to consider their ways several times. He wanted them to think about what they were doing. He wanted them to consider how their actions of building their own kingdoms—while neglecting the Lord's—impacted their relationship with their covenant God.
Perhaps, the word to the Israelites is also a word to us: consider your ways. Are you busying yourself with your own success? Do you desire God's kingdom to advance on earth? Is your ambition primarily selfish or holy? Consider your ways.
God desires his people to join him in building his kingdom. We easily get distracted by building our own. Don't waste your ambition. Repent of your selfishness. Pray for God to transform your ambition. Work hard with your God to see his kingdom advance. Be blessed in the work. This is how we recover a holy ambition.
We are by nature glory seekers. But whose glory are we seeking? I humbly propose that we aim our success at the fame of God's name on the earth; that we be a people not committed to our own success, but the success of our great God's renown being known and treasured across the planet. He transforms our ambitions for his glory and for the good of his church.
Are we—like the Israelites—preoccupied with our own selfish prerogatives or are we engaging in the rebuilding of his temple by building up the church? May we leverage all our careers, our gifts, our goals, our dreams, and our very lives for his glory. May we be a people with a holy ambition.
---
Christy Britton is a wife and homeschool mom of four biological sons. She is an orphan advocate for 127 Worldwide. She and her husband are covenant members at Imago Dei Church in Raleigh, NC. She loves reading, discipleship, Cajun food, spending time in Africa, hospitality, and LSU football. She writes for several blogs, including her own, www.beneedywell.com.