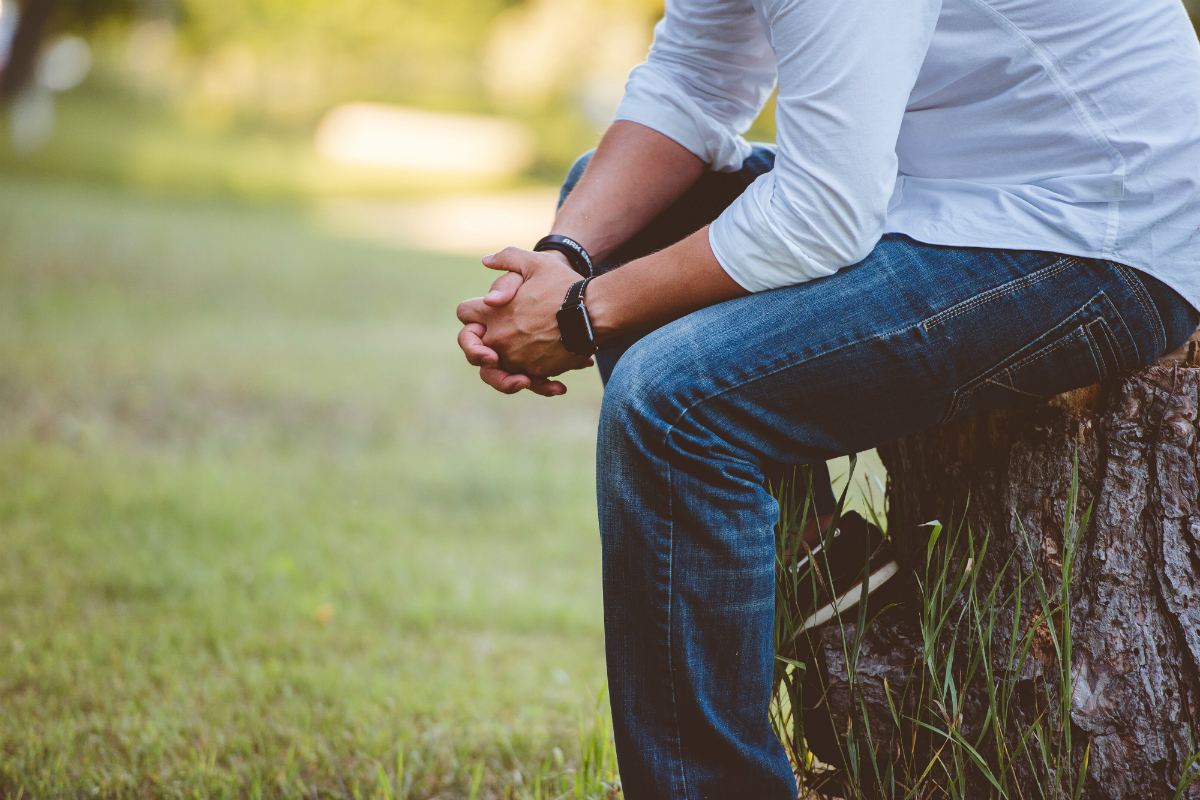 I saw him stretched out on the floor behind the curtain, his face touching the concrete. The worship music blasted through the speakers while the few congregants sang in response. His sermon was ready, but he wondered what difference it made. The church wasn't growing. He wasn't paid. He faced pressure from his friends, his staff, and himself.
Can God do anything through me? he wondered.
Gospel ministry is a glorious weight, and every leader needs help holding it up. Paul, recounting the opposition and sufferings he faced, made a desperate plea to the Corinthians: "You must help us by prayer" (2 Cor. 1:11).
It's hard to ask for prayers from the concrete floor, but your ministry leaders have been there. Some might be there now.
They might not ask, so I'm asking on their behalf: Brothers and sisters, pray for your leaders.
THE LORD'S WORK IN THE LORD'S WAY
Francis Schaeffer opens the fourth chapter of No Little People with these lyrics from a song sung during his seminary graduation:
From ivied walls above the town
The prophet's school is looking down.
And listening to the human din
From marts and streets and homes of men:
As Jesus viewed with yearning deep,
Jerusalem from Olive's steep,
O, crucified and risen Lord,
Give tongues of fire to preach thy Word.
It's fitting for a seminary graduation. Leaders want a burning desire to fuel the Word of God coming from their mouths. But it doesn't take long to realize inner desire isn't enough. The flesh is no help at all (John 6:63). Only the Holy Spirit can spur you on and sustain you at the same time.
The Spirit's leading of Jesus during his earthly ministry was the model for how he guides all God's leaders along the same path: suffering, rejection, crucifixion, resurrection.
You must march through the valley of the shadow of death to find the green pastures beside still waters, the place all leaders want to take their people. It's here, on resurrection's path, that ministry makes its mark.
Schaeffer understood the difficulty: "Because the world is hard, confronting it without God's power is an overwhelming prospect. But tongues of fire are not to be had simply for the asking. The New Testament teaches that certain conditions must exist. In short, they come down to this: we must do the Lord's work in the Lord's way."
With your expectations, conversations, and suggestions, are you helping your leaders do it God's way? Or is the pressure to perform so high that they're tempted to take shortcuts to appease the crowd?
Doing the Lord's work in the Lord's way is a treacherous road. Relying on God alone isn't more comfortable for your leaders than it is for you—but the church depends on their faithfulness.
A PRAYING CHURCH
Who is sufficient for these things? Not peddlers of God's word, that's for sure. Trusting one's ministry to God alone is for sincere men and women who have been commissioned by God, in whose sight they speak in Christ (2 Cor. 2:17). It's a high calling—and a difficult one.
But difficulty and glory are not enemies of God. Jesus said of Paul, "I will show him how much he must suffer for the sake of my name" (Acts 9:16). It was foolishness to the world, even as it was the wisdom of God (1 Cor. 1:25). Paul's response was not gloom but joy (Phil. 4:10–13).
But Paul knew Christianity was not his personal religion. It was Jesus' kingdom movement, calling Jew and Gentile alike into a new family. In a family, everyone's needs are shared. To fight the good fight, Paul knew he needed his family's help. He needed a praying church.
To do the Lord's work in the Lord's way, every leader needs a praying church. I've never met a leader that is too encouraged. Gospel leaders do not assume they are sufficient on their own.
It's likely no one is more discouraged about the state of your church than your leaders. You don't have to tell them everything that's wrong. They know and feel much of it already.
The church must realize it fights on spiritual ground. Maybe your leader needs practical tips—but not before they need your prayers. No ministry is more needed, and no ministry more overlooked, than the ministry of prayer.
A SPIRITUAL BATTLE
"Imagine," Schaeffer said, "the Devil or a demon entering your room right now. You have a sword by your side; so when you see him you rush at him and stab him. But the sword passes straight through and doesn't faze him! The most awesome modern weapon you could think of could not destroy him. Whenever we do the Lord's work in the flesh, our strokes 'pass right through' because we do not battle earthly forces; the battle is spiritual and requires spiritual weapons."
The flesh, the world, and the devil conspire against every leader. They need an army of holy warriors who pray with gospel defiance against the enemy, declaring that "the weapons of our warfare are not of the flesh but have divine power to destroy strongholds" (2 Cor. 10:4).
We cannot take a sword to a demon fight, but that doesn't mean we have to rely on our fists. Scripture tells us we can put on the armor of God himself (Eph. 6:14-17).  The individual Christian must put it on, but it must be used for the good of those who lead.
The key that upholds it all is prayer: "Praying at all times in the Spirit, with all prayer and supplication" (Eph. 6:18). A personal prayer life keeps God's armor on the body.
To that end, Paul says, "Keep alert with all perseverance, making supplication for all the saints, and also for me, that words may be given to me in opening my mouth boldly to proclaim the mystery of the gospel, for which I am an ambassador in chains, that I may declare it boldly, as I ought to speak" (Eph 6:18-20) .
God's armor is not just for solo missions. It is for the front-line battle as we stand firm in one Spirit, with one mind striving side by side for the sake of the gospel (Phil. 1:27).
When you pray for your leaders, you are playing no small part in the story of redemption. God uses good soldiers, and he knows every one by name (John 10:3).
MOMENT-BY-MOMENT RELATIONSHIP
Like all Christians, every leader needs a moment-by-moment relationship with God. In our day of professionalized ministry, many assume closeness with God is a given. But talking about God is not the same as walking with God, and the closer you are to ministry, the wider the trap grows. The enemy loves a church leader who treats God as a theory.
Paul fought against theorizing God. He knew the gospel was of first importance (1 Cor. 15:3). Knowing Jesus and him crucified mattered above all (1 Cor. 2:2), walking in a manner worthy of the Lord, fully pleasing to him was the only life worth living (Col. 1:10).
He also knew to endure to the end, he needed the prayers of his people. So when he wrote to his churches, he asked for prayer to stay faithful (Eph. 6:20), to be delivered (Rom. 15:31, 2 Thess. 3:2), to bear fruit (Col. 4:3, 2 Thess. 3:1).
What Paul wanted most—what every gospel-centered leader wants most—is to serve the Lord with gladness, resist temptation, and do the Lord's work in the Lord's way. If Paul needed the prayers of his people, don't your local church leaders need yours?
You can put your leader on the floor, or you can lift them up. Which will you choose?
"Brothers and sisters," Paul pleaded, "pray for us" (1 Thess. 5:25). Your leaders plead the same.
---
David McLemore is the Director of Teaching Ministries at Refuge Church in Franklin, Tennessee. He also works for a large healthcare corporation where he manages an application development department. He is married to Sarah, and they have three sons.