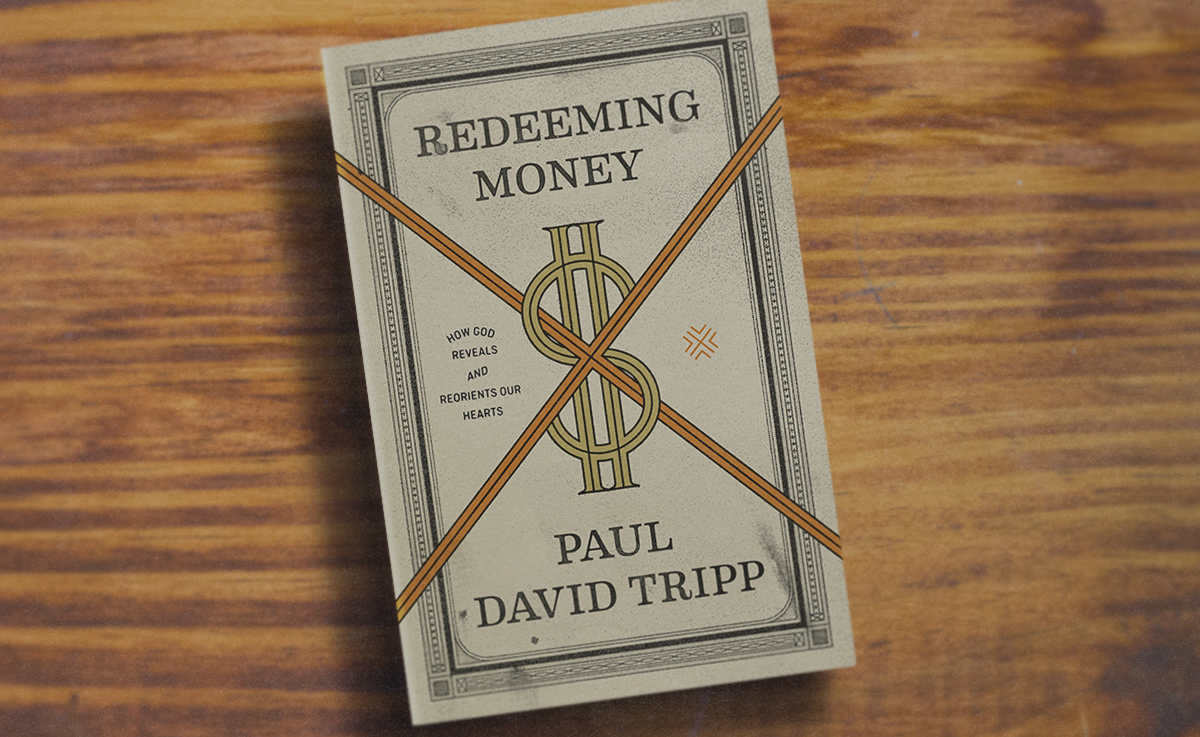 I don't think that this will be a huge shock to you, but human beings aren't naturally generous. If sin causes us to live for ourselves, and it does, then one result of this obsessive self-focus is the effect it has on the way we think about and use our money. For most of us, the thing that drives the vast majority of our joys and sorrows when it comes to money is what it's doing or not doing for us.
When we think of money, we tend to think first of ourselves: what do I need, what do I want, what dream can this money finance, what would I like to do that I have never done before, etc. I am not suggesting that we are never generous but that, for most of us, when it comes to money, generosity is a snapshot in a long video of self-interest.
A STORY OF GENEROSITY
But the biblical story is a generosity story. No words capture the essence of this story better than these: "For God so loved the world, that he gave . . ." (John 3:16). Having money in the proper place in your heart and life is not just about good budgeting and freedom from debt; the biblical standard is much higher. You know you have money in the right place in your heart when the culture of acquisition has been replaced in your heart with a culture of generosity, where joy in giving overwhelms joy in getting. Could it be that the primary purpose for money in your life is not that you would live but that, as God has lavishly done in your life, you would give? Could it be that we need something fundamentally deeper than a commitment to a good budget and reasonable spending? Could it be that what we really need is a brand-new understanding of the purpose for money, one driven by the gospel story?
Let's unpack the generosity story, which runs throughout the main body of Scripture. It really is true that the narrative in the Bible is a story of God's giving, giving, and giving again. If you read your Bible through the lens of generosity, you will be blown away by how lavishly generous your Lord is.
THE GENEROSITY OF CREATION
How can you even summarize the incredible gift of the physical creation? Whether it is the beauty of a sunset; the design of animals of every color, shape and size; the beauty of a single flower, we have been blessed way beyond our ability to recount.
In creating the world, God created a means by which we would be aware of him and learn things about him. One of the most precious things about the gift of creation is that it was purposefully designed to reveal the most important thing ever—the existence and character of God. Creation is the generosity of God on physical display for all to see.
THE GENEROSITY OF THE COVENANT
Hear these amazing words that God spoke to Abraham: "I will make of you a great nation, and I will bless you and make your name great, so that you will be a blessing. I will bless those who bless you, and him who dishonors you I will curse, and in you all the families of the earth shall be blessed" (Gen. 12:2–3). This covenant confounds the normal way we think of things. It confronts us with the fact that God makes covenant with us, with all of those glorious promises, not because of what is in us but because of what is in him.
Thus it is with generosity. Generosity is the result not of the good in the one receiving but in the good-heartedness of the one giving. His response to wayward, idolatrous human beings is to lavish the blessings of his presence and promises on them, blessings and promises that not one of them would ever have the ability to earn. God's covenant blessings and promises are his generosity on display.
THE GENEROSITY OF FREEDOM FROM SLAVERY
It's the loving generosity of God that would cause him to raise up Moses and harness the forces of creation to be faithful to the promises that he made to Abraham and his descendants. Whereas our generosity is fickle and often failing, but not the Lord's. His generosity is faithful and perseverative, so he never ever forgets, fails, or turns his back on anything he has promised. With a generous and faithful heart, the Lord unleashed his almighty power in a display like the world had never seen before and rescued his children from captivity, defeating the feared army of Pharaoh on the way. Because God makes generous promises, he is generous in the use of his power to fulfill those promises.
THE GENEROSITY OF THE CROSS AND FORGIVING GRACE
This really is the ultimate definition of generosity. There is nothing that could compete with Christ's willingness to suffer injustice, torture, and death for us. What could be more generous than for a perfect man to be willing to bear the penalty of people who ignore his presence, steal his glory, and rebel against his divine authority? But Jesus wasn't just willing; he found joy in doing so. So it is with generosity, which is never begrudging, never forced, and motivated more by joy than by duty.
THE GENEROSITY OF ETERNITY
Not only does God generously bless us with spiritual riches in the here and now, but he invites us to an eternity that is rich beyond our imagination. In generous love, he opens to us the doors of the new heavens and the new earth, where sin, suffering, and sorrow will be no more, and we will live in peace and harmony with him and one another forever without end.
It really is true that the great redemptive narrative is itself the world's best and most important generosity story. This means that your hope in life and death rests on the fact that your Lord is a bountifully generous King, who sent his Son to set up a kingdom marked by its generosity of love, grace, forgiveness, daily mercy, and the faithful supply of all we need. So when he invites and calls us to seek his kingdom rather than work to store up physical earthly treasures, he is calling us not just to value spiritual things more than we value earthly things, but to be part of his generosity mission on earth. So much of the way sincere Christians look at money, finances, and budgeting seems to miss this gospel theology of generosity.
THE GOSPEL OF GENEROSITY
Without this gospel theology of generosity, discussions of money become about how to steward what God has given you, how to keep out of debt, how to fulfill your contracted financial obligations, how to have financial stability, how to anticipate your financial needs upon retirement, and how to ensure that you give God a tithe. None of these things is wrong, and all of them are helpful in some way, but the whole plan is devoid of the larger considerations of the call to be God's ambassadors on earth. The normal plan is functionally devoid of gospel perspective and vision, and because it is, it focuses money and finances on personal need rather than on God's grand gospel agenda.
Could it be that when it comes to finances, we have the whole thing upside down? When we think of money, we tend to think of it as God's primary means of providing for us and, oh, yes, he has called us to give. Could it be that Scripture teaches that God's primary purpose for money is that we would be tools of his generosity mission on earth, and, oh, yes, he also uses it to daily provide for us? Matthew 6:19–34 sets up a clear contrast between storing earthly treasures while obsessing about personal needs and seeking God's kingdom. Jesus teaches that financial sanity begins with believing that you really do have a heavenly Father who will supply what you need. The radical message of Jesus is that that burden is his and not ours.
---
Content taken from Redeeming Money: How God Reveals and Reorients Our Hearts by Paul David Tripp, ©2018. Used by permission of Crossway, a publishing ministry of Good News Publishers, Wheaton, Il 60187, www.crossway.org.
Paul David Tripp is the president of Paul Tripp Ministries, a nonprofit organization. He has been married for many years to Luella and they have four grown children. For more information and resources visit paultrippministries.org.