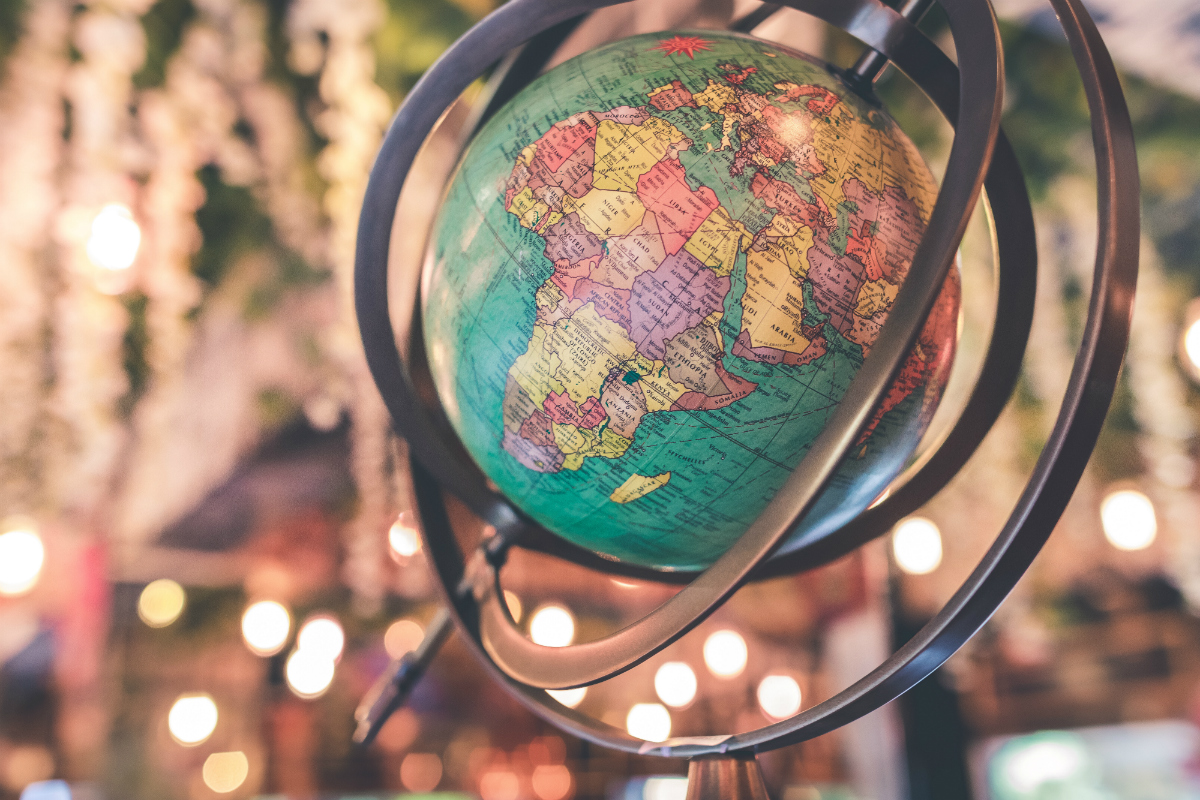 I make it my ambition to preach the gospel, not where Christ has already been named, lest I build on someone else's foundation, but as it is written, "Those who have never been told of him will see, and those who have never heard will understand." – Rom. 15:20-21
I was twelve when I first read these lines from Romans. The unstoppable advance of the gospel immediately captivated me.
Stories of missionary heroes like David Livingstone, Hudson Taylor, and John Paton flooded my mind as I considered what gospel-pioneering work would look like.
With a Bible in one hand and a machete in the other, I envisioned myself blazing a trail through the dense African bush, fighting off snakes and lions to reach remote tribes with the gospel. I was convinced this was the life God was calling me to live.
Twenty-five years later, I'm still just as excited about reaching the unreached. But my role in this work has looked entirely different from my childhood dreams.
DASHED DREAMS OF REACHING THE NATIONS
Initially, passion for the gospel's advance led my wife and me to leave the comforts of family, friends, and homeland to church-plant in a Muslim village in West Africa. But our baby daughter's struggles with malaria led us back to the States.
I was crushed.
My childhood dreams of reaching the unreached had been dashed.
Or had they?
These days, I'm not sweating bullets under the scorching African sun. Instead, you can usually find me shoveling snow on yet another frosty day in western New York. I'm not halfway across the continent, but a few miles up the road at the local university, studying the gospel with young men and women who've never heard the good news. Instead of cutting my way through a jungle with a machete, I'm digging my way through conversations with chopsticks.
Through this season of ministry, I've discovered something that never occurred to me when I first read Romans 15. I had always thought of the unreached peoples as only being "out there." But the truth is, they're very much here, too.
We don't have to cross the ocean or cut down a trail to get to the nations. The nations have come to us.
THE UNREACHED IN OUR BACKYARD
One of the most dynamic mission fields of our time might easily be one of the most overlooked. This past year, more than one million international students from all over the world attended colleges and universities in the U.S. Many of these bright, ambitious men and women came to us from countries closed to traditional missionary endeavors.
Some will be only here for a year. Others, for quite some time. After completing their studies, many will go on to become influential leaders.
An article from the Washington Times stated that nearly 300 current and former world leaders once occupied American classrooms before ascending to prominence in their home countries.
The potential to see the gospel advanced globally through international student ministry is truly staggering!
AN EXCITING—BUT CHALLENGING—OPPORTUNITY
Almost anyone involved in international student ministry will tell you that most of these students are curious about religion. Unlike their American counterparts, international students are open to discussions about Christianity.
And they're eager to make American friends. Being far from home, many long for a sense of community. They are an ideal mission field that is ripe for harvest!
Making disciples of the nations within our nation, however, is not for the faint of heart. The challenges can be overwhelming.
Since English isn't their first language, communication can be complicated. Most of these students have cultures and worldview perspectives that are drastically different from ours. Some come from countries completely closed to the gospel and therefore lack basic categories for basic biblical concepts. Even those from "Christianized" countries often have a seriously distorted understanding of the gospel.
Patience, love, and a long-haul mindset are essential if we're going to reach these men and women for Christ.
HOW YOU CAN REACH THE NATIONS AT HOME
If you've read this far, you might be thinking, "Micah, I get what you're saying. Reaching these people sounds awesome, but kind of scary." Maybe you've never interacted with someone from another country. Perhaps you're worried that you won't know what to say or how to act. How would you even begin?
If you're near a local campus with international students, let me encourage you to consider the following:
Partner with local campus ministries
Partnering with a student ministry on campus is probably the best place to start. There are a number of campus ministries effectively reaching international students. Our church has been able to establish a healthy, working relationship with one such ministry.
Through our partnership, we've had numerous opportunities to make connections and develop meaningful relationships with students. Some of them have come to know the Lord and are now radiant followers of Christ. Others are attending gospel studies led by some of the men and women of our church.
Working together, I'm thankful that my church body can multiply our time, efforts, and resources to advance the gospel.
Meet the international student advisors at your local college
I recently talked with a young man who is involved in a thriving international student ministry at his local church. When I asked him how his church started their outreach, I was struck by the simplicity of his response:
"We met with the international student advisors and asked them how we could help students adjust to college life. They were happy to have us help with things like picking up students from the airport, showing hospitality, and helping students learn about the city."
Through simple acts of service, members of this church established relationships with both students and faculty that have opened doors for disciple-making ministry.
Organize an ESL conversation club
Opportunities to meet Americans, make friends, and practice English are usually big hits with international students, especially those with families. With a little planning and training, nearly anyone can organize an effective ESL (English as a second language) conversation club. Select a few conversational topics that might be of interest to students. Open your gathering with a few ice-breaker activities to help everyone feel comfortable with one another. Divide the students up into smaller groups where they can receive more personalized attention and opportunities for discussion.
As relationships are established, encourage volunteers to follow up with students in their groups to set up one-on-one gospel studies.
REACH THE NATIONS RIGHT WHERE YOU ARE
God may not be calling you to cross the ocean to reach the unreached. Instead, he might be asking you to drive a few miles up the road.
Through international student ministry, you can labor so that "those who have never been told of him will see, and those who have never heard will understand"—and you won't even need a passport.
---
Micah Colbert and his wife, Debbie, live in Buffalo, NY with their three children. In addition to planting and pastoring Gospel Life Church, Micah also works part-time as an ESL instructor in the city. Currently, Micah is working on developing disciple-making materials to help churches effectively engage in international student ministry and ESL outreach. You can visit his website at www.internationalbiblestudy.com.