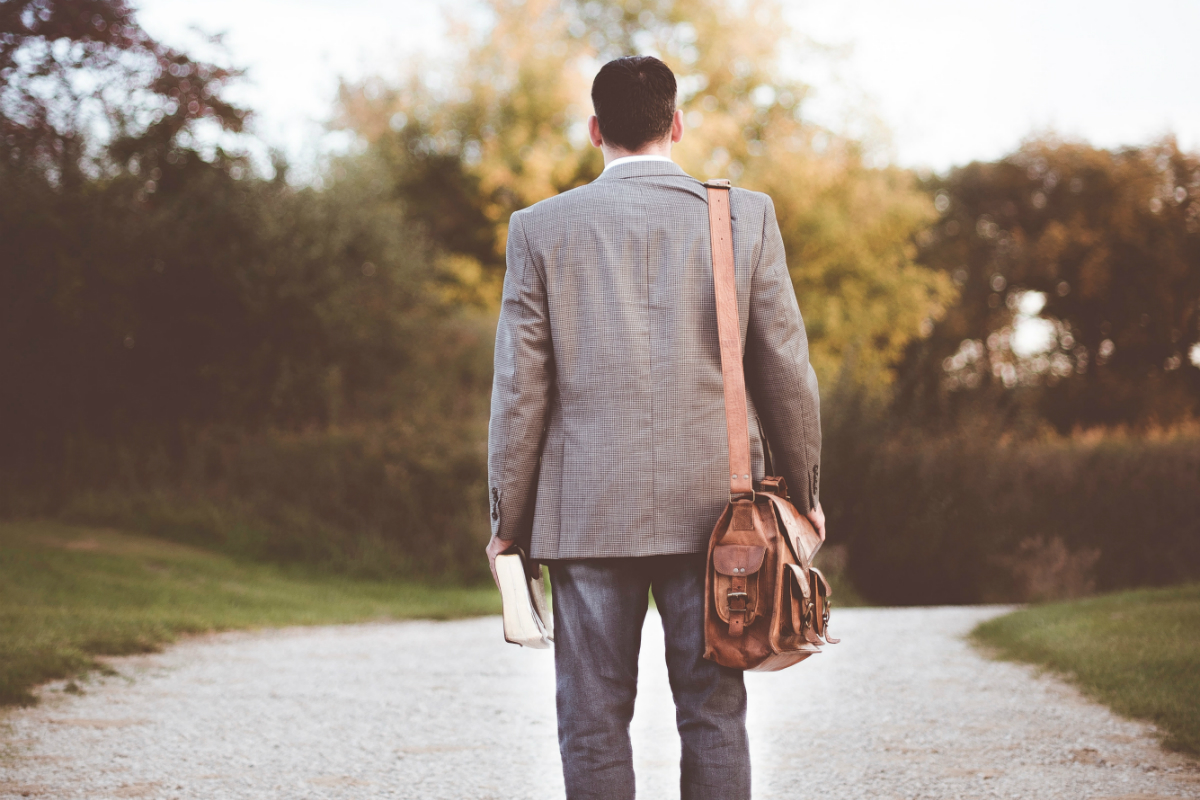 What if, at a major continental conference, we asked every pastor in North America not to lead another person to Christ for the remainder of their ministry? If someone wanted to enter the Christian faith at their church, the pastor would redirect them to his people. It would no longer be the pastor's responsibility to reach or attract unbelievers. If anyone was going to come to Christ, it would require direct participation from the individuals within the church body.
This is obviously a hypothetical situation for the purpose of illustration. But consider it for just a moment: if pastors stopped sharing the gospel and bringing people to Christ, what would happen to the church? With pastors pulling back, would church growth come to a screeching halt?
A CHURCH IN DECLINE
Plateaued and declining churches outnumber growing ones four to five in North America,[1] and denominations are reporting that high percentages of their churches are reaching few. America's largest denomination, the Southern Baptist Convention, reported in 2016 that 47 percent of their churches baptized two or less.[2]
You might think that reducing the pastor's mission scope could have nose-dive level repercussions. Pastors are, after all, the main communicators of the gospel in our churches today. They also tend to be the most educated and socially adept people in God's assembly (not that they don't have some relational quirks and awkward tendencies). For those two factors alone, the mission of the church could substantially suffer if pastors were to stop sharing the gospel. But could it be that we'd see something surprising occur within the body of Christ?
What if across the wide spectrum of the Church, a mood of solemnity took place? A spontaneous-heart-and-knee-drop holy moment, where the church body in every region rises from its seats, comes to God's altar, and with contrite and repentant hearts cries out, "Lord, we sense your Spirit in this. You are calling us to fulfill the very thing written in your Word. Lord Jesus, as your body, with our pastors now stepping down, we are ready to step up—to bear responsibility for bringing the gospel to the whole world! And we are willing to learn from our pastors all that is necessary to do that task more effectively."
Seeing this heartfelt outpouring, pastors, too, all over the land might drop to their knees, exclaiming: "Lord, you have entrusted me with your people. I have been given the highest call to be their shepherd, but also the leader of your army. So Lord, make me a powerful equipper. Use me to unleash through them your symphonic gospel. May we see revival like the church has not seen since its first-century inception!"
Can you imagine this? I can.
BACK TO REALITY
Before you get too overwhelmed, there will be no such conference. No pastor has to stop living on mission; they can continue to be God's messenger and minister of the gospel, uniquely called and qualified.
What I hope you get from this hypothetical scene of gospel-less pastors is a sense of how "pastor-centric" our congregations are. I believe the average church is far too dependent upon their leaders. From consultations with various church leaders, it seems to me that the lack of belief in church member's mission abilities, coupled with inadequate training, is hindering the church's potential impact at such a scale that it is unprecedented. Right now, North America has more unsaved people outside the immediate "joining circle" of the church (won't attend with a simple invitation) than ever before. And our culture is continuing its plunge into pluralism.
A recent LifeWay study revealed that only 6 percent of churches are growing at the population rate of their communities.[3] Another survey from Christ Together found that 73 percent of respondents (all of whom were believers) were ineffectual with any non-believer.[4] The way churches are set up, with the pastor being the prime conduit of the gospel and a high ratio of church members being unengaged and ill-equipped for their gospel disseminating role, is not going to cut it any longer. Major cultural sectors will remain unreached unless God's people rise into a new level of missional prowess.
I submit we have entered a new mission-necessitating era for the church's growth. Yet even with the plateaued or declining numbers in so many congregations, many pastors are trying to do mostly the same "come and see" attractional devices to draw outsiders to check out their churches, when what is happening culturally has rendered this singular strategy insufficient.
MOBILIZING MEMBERS FOR MISSION
I played four years of college football and will always be a huge NFL fan. Though I am not part of the New England Patriot's bandwagon, one day I listened to an interview with Patriot players who mentioned what their hoodied master, legendary coach Bill Belichick, required of them: "Do your job! Don't worry about what anyone else is doing. We need you to do your job, each one of you, and on every single play. Fulfill your responsibility, and we'll compete at the highest level."
What if the church adopted a similar playbook? What if pastors truly embraced their role as given in Ephesians 4:11–17? What if pastors heard the call to "Do your job! Equip the saints. Stop stepping on their mission responsibility. Do what Christ is calling you to do and expect them to do their roles."
It was Paul, under the Spirit's inspiration, who was first to see this divine architecture in its most nascent form. God's infinite wisdom conveyed the eternal plan for how his church would redeem the whole world. In Ephesians 4, Paul discloses a simple top-down-and-out structure designed to create the highest level of mobilization. It is so simple it's easy to miss: God has given gifts to equip the members for his ever-expanding work.[5]
GETTING EPHESIANS 4 RIGHT
Despite specific instructions from this Ephesians 4 passage, teaching pastors still do the bulk of the mission enterprise. Too often, a church is measured by its preaching prowess, not the messaging exploits of her people. Too often the pulpit leads others to Jesus, not the people. Too often it is church staff, not the men and women in the pews, who are baptizing. Why do we settle for roles that diverge from Scripture, as well as the equipping example of Christ, who raised twelve everyman types to lead his movement?
I long to see pastors switch their metrics and begin measuring themselves by their equipping effectiveness and their people's mission fruit. To get there, we would have to stop reinforcing a dependency upon leadership and a sequestering of viable mission skills, and instead devote ourselves to creating solid structures for achieving the member's empowerment.
I am not proposing a restriction on pastoral proclamation, of course. But I am proposing a focused effort to train and mobilize the men and women in our churches to be the primary agents of gospel proclamation. If we make this shift, we will find ourselves closer to God's ecclesial design, we will unleash the potential of our movement, and we will see a resurgence of the people's "acts" that made Christ's name famous in the first place.
---
Gary Comer is the author of six books, including the newly released, ReMission: Rethinking How Church Leaders Create Movement. He founded Soul Whisperer Ministries, an organization dedicated to helping churches develop missionally. Gary is a motivational speaker, faith-sharing skills trainer, community group campaign catalyst, discipleship path designer, and development consultant. His ministry is also international, involved in training leaders in the United Kingdom, Kenya, Egypt, and India. Connect with Gary at soulwhispererministry.com, or on Twitter/Instagram at @gcomerministry.
[1] Jared C. Wilson, The Prodigal Church: A Gentle Manifesto against the Status Quo (Wheaton, IL: Crossway, 2015), 35.
[2] Kevin Ezell, Southern Baptist Life, 2016.
[3] Rebecca Barnes and Linda Lowery, "7 Startling Facts: An Up Close Look at Church Attendance in America," Church Leaders, April 10, 2018. Available at: https://churchleaders.com/pastors/pastor-articles/139575-7-startling-facts-an-up-close-look-at-church-attendance-in-america.html/2
[4] Ryan Kozey, "Your Church on Mission: What's It Going to Take?" (presentation at Southwest Church Planting Forum, October 29, 2014).
[5] Read JR Woodward's Creating a Missional Culture for insight into the five top equipping gifts.