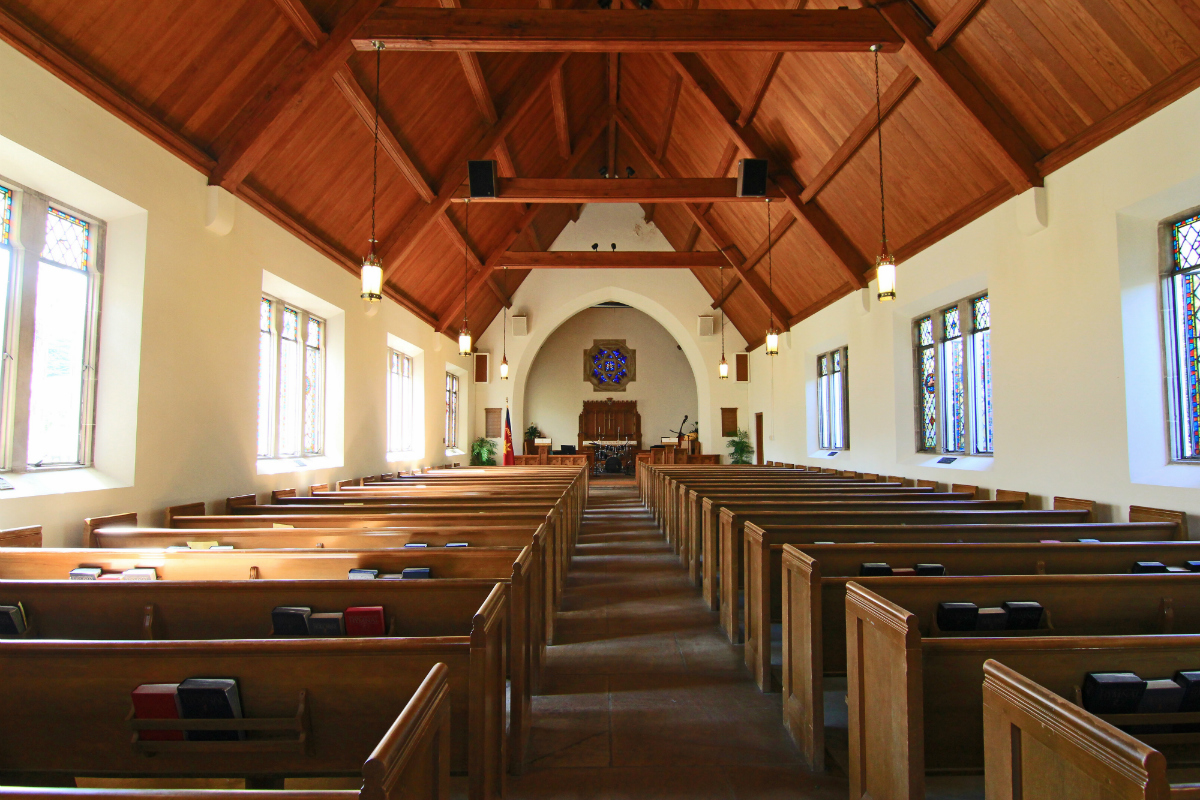 The gospel is the church's most precious gift to cherish, protect, and pass on. If we get the gospel right, we are on a holy and healthy journey into discipleship.[1] If we get the gospel wrong, we get everything wrong. Right now, we are experiencing a discipleship deficit. To her own detriment, the church in recent years has defined discipleship as optional, a choice and not a command.[2]
With the death of Christendom and the rise of secular postmodernity, the American church is now a mission field.[3] While Christianity is growing and flourishing in many parts of the world, it seems to be declining in America. The number of Christians and cultural strength of Christianity are both declining in the United States, even in the Bible Belt. The research and polling of George Barna and George Gallup consistently demonstrates that in terms of moral values and lifestyle choices there is little distinction between Christians and non-Christians within the United States.
Christianity in America seems to be compromised to the core.[4] How can this be?
GOSPEL BANKRUPTCY
Unfortunately, many pulpits lack the gospel and many pews lack discipleship. A church that is deficient in discipleship is deficient in its fundamental reason for existence.[5] The church must make Jesus' final command her primary mission. In many churches, the Great Commission has been stated as the primary purpose of the church, but not obeyed. As Jesus' last words, the Great Commission expresses his greatest passion and top priority. As stated in Matthew 28:18-20, the Great Commission is:
"And Jesus came and said to them, 'All authority in heaven and on earth has been given to me. Go therefore and make disciples of all nations, baptizing them in the name of the Father and of the Son and of the Holy Spirit, teaching them to observe all that I have commanded you. And behold, I am with you always, to the end of the age.'"
Discipleship is, and always has been, Jesus' plan A for the church—and there is no plan B. Robby Gallaty says, "A return to biblical discipleship will enact the reformation of the 21st century."[6] God has not promised to bless good motives, dreams, and innovation. He has promised to bless his plan; his plan is that the church would be about making disciples who make other disciples.[7]
Robert Coleman, the author of The Master Plan of Evangelism, said, "The solution to our ineffectiveness as church is to train people to be spiritually mature, fully devoted followers of Christ, and in turn to have those disciples make more disciples."[8] If the church is going to be good at anything, it must be good at making disciples.
AN AGE OF DISCIPLESHIP
In his book Discipleship Essentials, Greg Ogden writes, "I can only hope and pray that a century from now (if Christ has not returned) when church historians study the time in which we live that it will be called an age of discipleship."[9] An age of discipleship characterized the early church—after the Great Commission—and can still characterize us.
Faithfulness to the Great Commission must begin with a true understanding of the gospel message. The gospel fuels the Great Commission. If Christians should be crystal clear about one thing, it's the gospel. Christians are meant to be "unashamed of the gospel" (Rom. 1:16) because it is "the power of God for salvation" (1 Cor. 1:18) and is intended to be "of first importance" (1 Cor. 15:2).
Bill Hull has said, "One of the perennial tasks of the church is to reexamine the gospel we preach and believe, alert to ways it has been reshaped by the idols of our culture."[10] Why? Because the gospel we believe will determine the disciples we make. We cannot make Christ-like disciples with a flawed gospel message. Pharisees were good at making disciples. Unfortunately, according to Jesus, they were making disciples of hell (Matt. 23:15). The Pharisees were perpetuating a false gospel that led to damnation. Consider the Apostle Paul's warning in Galatians 1:9: "If anyone is preaching to you a gospel contrary to the one you received, let him be accursed." As in the Apostle Paul's day, false teachers and false gospels abound in our culture.
The goal of the Great Commission is to get the true gospel to all nations. Jesus said, "this gospel of the kingdom will be proclaimed throughout the whole world as a testimony to all nations, and then the end will come" (Matt. 24:14). Disciple-making will lead to the consummation of God's Kingdom!
If you're in a church setting that seems to have lost sight of the Great Commission, be encouraged because change is possible. I know because I'm watching it happen all around me. As a result of taking God at his Word and obeying it, I'm watching older men and women invest their lives in younger men and women. I'm watching families engage in foster care, adoption, and special needs ministry as a result of a God-given burden for the lost and marginalized. I'm watching our people serve the homeless and mentor children of our local public schools. I'm watching parents disciple their kids. I'm watching people obey God's call to plant churches. Our people are praying more, giving more, and going more.
I am witnessing God awaken and empower his people to the importance of disciple-making. I am seeing God transition a traditionally non-disciple-making church into a disciple-making church. It seems God is doing this, not just in our church, but all over the world.
COUNT THE COST
To be clear, the cost of transitioning to a disciple-making church may be great, but the cost of non-disciple-making is much greater. If you are a church leader, allow me to offer some practical suggestions on transitioning to being a disciple-making church. These are things we either have done or are implementing, at Calvary Baptist Church:
Define the gospel. Define the gospel as revealed by God through his Word. Communicate your gospel definition consistently (in spoken word and in writing) from all platforms, including the pulpit, small groups, meetings, etc. Define key terminology, such as "disciple" and "discipleship." Don't allow terms like "discipleship" or "making disciples" to become catchwords and lose their meaning.
Develop a simple and clear disciple-making strategy. If you don't have a plan to fulfill the Great Commission, you probably don't intend to do it. Aim to minimize programs and maximize the process of disciple-making. Once developed, communicate this strategy clearly, consistently, and visibly. Make sure your people understand how you intend to lead them to make disciples. Lead in disciple-making by example. Realize there is no perfect or silver bullet strategy. Whatever your strategy, prayerfully depend on God to transform and grow people.
Champion disciple-making. Lead your church to rediscover the importance of disciple-making through teaching, example, and individual conversations. Use all means necessary to call your members to be disciple-makers. Championing discipleship means conveying disciple-making as a lifestyle, not a program.
Equip your people for the work of disciple-making. It seems many people in our churches understand the importance of disciple-making, but are paralyzed because they have no idea what to do or where to start. Relentlessly equip your people to make, mature, and multiply disciples of Christ. Train them. Challenge them. Lead them step-by-step.
Celebrate "wins" in disciple-making. Your church will celebrate what you celebrate. Take every opportunity to celebrate the work God is doing in the area of discipleship.
Be patient. Disciple-making is a marathon, not a sprint. The journey is the destination. Because the concept of disciple-making will always be new for some, they may be hesitant to get started, and slow to mature and multiply. At our church, we are in year seven of our transition and we are seeing more and more fruit because we are remaining patient and not giving up. Pray for God to awaken your people—as he has you—to the importance of discipleship.
BEAR THE FRUIT OF DISCIPLESHIP
This is not an exhaustive list, but it's a good place to start. According to the Westminster Shorter Catechism, "the chief end of man is to glorify God and enjoy Him forever." How does one glorify God? I believe Jesus provides the best answer in John 15:8, "My Father is glorified by this: that you produce much fruit and prove to be My disciples."
God's ultimate plan is for his children to bring glory to his name as disciples of Jesus Christ. As God brings history to an end, disciple-making is the only cause that will matter. Let's count the cost of being disciple-making disciples, and then let's get to work.
---
Dan Tankersley (M.A., New Orleans Baptist Theological Seminary) currently is Discipleship Pastor at Calvary Baptist Church of Dothan, Alabama. He is married to his beautiful bride Anna, and they have one son, Elijah. Dan's passionate about spurring God's people on to make disciples. 
[1] Ibid., 14.
[2] Hull, Bill. Conversion and Discipleship. Grand Rapids, MI: Zondervan, 2016, 21.
[3] Hull, Bill. The Disciple-Making Church. Grand Rapids, MI: Baker Publishing Group, 2.010, 56
[4] Ogden, Greg. Discipleship Essentials. Downers Grove, IL: InterVarsity Press, 2007, 7.
[5] Ibid., 11.
[6] Gallaty, Robby. Rediscovering Discipleship. Grand Rapids, MI: Zondervan, 2015, 87.
[7] Harrington, Bobby and Josh Patrick. The Disciple Maker's Handbook. Grand Rapids, MI: Zondervan, 2017.
[8] Putman, Jim and Bobby Harrington. DiscipleShift. Grand Rapids: Zondervan, 2013.
[9] Ogden, Greg. Discipleship Essentials. Downers Grove, IL: InterVarsity Press, 2007, 8.
[10] Ibid., 23.