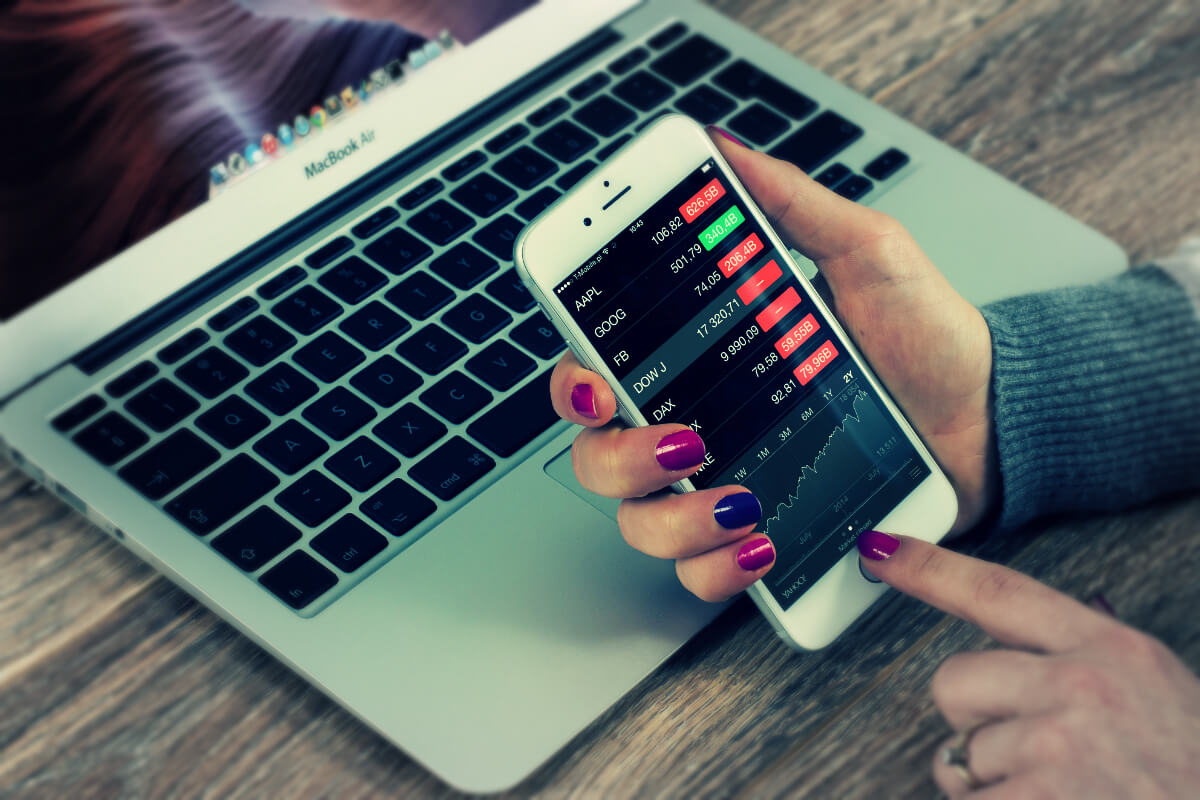 Editor's note: This month at GCD you will be seeing articles from our team of Staff Writers and other contributors on a handful of topics that Jonathan Edwards introduced in his own Resolutions. The aim of this series is to help you see how a gospel-formed resolution can help you flourish in your love for Christ and for others next year. Click here to see all articles in this series.
---
Before my husband was a pastor, he worked through seminary as a financial advisor in the mutual funds industry. In the early days of our marriage, he took a phone call that left a deep impression on us both.
A World War II veteran called to discuss his retirement funds. The caller hadn't experienced an extraordinary career and had never made much money. What he had done was put away $25 every single month from the time he was eighteen. He shared with my husband that no matter what—even when times were lean and he had trouble making ends meet—he put away $25, and not one penny more.
Over time, that monthly $25 deposit grew and the interest increased exponentially, accumulating to well over a million dollars. At the time, as a man in his seventies, he was enjoying retirement in the late 1990s. He had no worries because he had been faithfully investing in his future for decades.
This veteran had an understanding few other investors have: he knew he had one chance to save for the future. He understood that if he was going to enjoy his old age without financial worry, he had a limited window to prepare.
INVESTING IN ETERNITY
The same can be said of our time. We all have limited time to invest in our future, and, just as the veteran knew he had one chance invest in his future, Christians have a limited window to invest in eternity.
The writer of Hebrews says, "It is appointed for man to die once, and after that comes judgment" (Heb. 9:27). We have one life and one chance to prepare for life after death.
Paul tells us in Galatians that we are all heading toward a season of harvest: "And let us not grow weary of doing good, for in due season we will reap, if we do not give up" (Gal. 6:9).
In other words, we are sowing now but we'll reap soon. How do we appropriately prepare? If retirement calls for careful planning, how much more diligent should we be with eternity?
RESOLVING TO INVEST IN THE DISTANT FUTURE
Jonathan Edwards is a remarkable example of someone who wanted to be ready for eternity. Edwards strove to live well that he might bring glory to God and stand ready to meet him. Of the 70 resolutions he penned before the age of twenty, Resolution 22 speaks to Edwards' desire to be ready for the life after this one:
Resolved, to endeavor to obtain for myself as much happiness, in the other world, as I possibly can, with all the power; might, vigor, and vehemence, yea violence, I am capable of, or can bring myself to exert, in any way that can be thought of.
"Happiness in the other world" was so important to Edwards that he resolved to pursue it with all his power and capability, and in any way that he could think of. But what is happiness in the other world? Rewards in heaven.
FULL VESSELS, VARYING CAPACITIES
Edwards, John Bunyan, and Charles Spurgeon all compared our happiness in the other world to full vessels. While every believer in Christ will be completely full of joy in heaven—like a vessel full to the brim—some vessels will be larger. Christians will have varying capacities for joy depending on how much our vessels were stretched in this life.
We know our good works in this life are not the grounds for our salvation. We could never obey our Lord enough to justify ourselves. Indeed, our bedrock is grace: "For God so loved the world, that he gave his only Son, that whoever believes in him should not perish but have eternal life" (John 3:16).
Eternity in heaven is a free gift, while our good works on earth are a confirmation of that gift. We desire to serve and please our Lord when we are inwardly changed. And the works we do in this lifetime will be rewarded accordingly in the next.
It is so easy to forget that each of our actions matter for eternity. But Jesus said, "I am he who searches mind and heart, and I will give to each of you according to your works" (Rev. 2:23).
How quickly we drift from one distraction to another, serving ourselves, rather than the Lord or his people. Even in Edwards' day, with arguably fewer distractions, he knew this.
Edwards recognized that Scripture is replete with the teaching that every person will "appear before the judgment seat of Christ, so that each one may receive what is due for what he has done in the body, whether good or evil" (2 Cor. 5:10, see also 1 Cor. 4:5, Rom. 14:10-12, and 1 Cor. 3:12-15).
He heeded the warnings that while this life is temporal, the next one is eternal. Wisely, Edwards resolved to invest his efforts more in the distant future than in gratifying his immediate desires.
STRETCHING OUR VESSELS
While Christ is our primary treasure, he instructs us to seek treasure in heaven as well. Our good works are done by his grace and for his glory (1 Cor. 15:10). Therefore, it is for his glory and our own good that we pursue rewards in the life to come. The Bible tells us how we can do that:
Deny ourselves (Matt. 16:24-27)
Have compassion for the poor, crippled, lame, and blind (Luke 14:13-14)
Love our enemies (Luke 6:35)
Practice faithful and productive stewardship (1 Cor. 4:1-5, Matt. 25:14-23)
Give sacrificially to the poor (Matt. 19:21)
Have compassion on those in prison and endure trials (Heb. 10:34-36)
Persevere under persecution for righteousness' sake (Matt. 5:10-12)
Do good works (Rom. 2:6-10)
Work as to the Lord (Eph. 6:6-8)
THE FRUITS OF INVESTING IN ETERNITY
Knowing that "the other world" is forever and that there God will "repay man according to his work" (Proverbs 24:12), may we resolve with Edwards to endeavor to obtain for ourselves as much happiness there as we possibly can. May we exert all the power, might, vigor, and vehemence we are capable of, in any way that we can think of.
Let's consider how God's gifts in our lives may be used in service to him, for his glory and our good, both in this lifetime and in the one to come.
Just like that wise World War II veteran, we must be diligent in our pursuit of the future. We must invest now to enjoy the payoff later.
We are in a season of sowing and God urges us to consider how we might reap a bountiful harvest later. This lifetime is our only chance to reap happiness in the one to come. May we not waste it. May we resolve to carefully, consistently store away all that we can with all that we have.
---
Jen Oshman is a wife and mom to four daughters and has served as a missionary for 17 years on three continents. She currently resides in Colorado where she and her husband serve with Pioneers International, and she encourages her church-planting husband at Redemption Parker. Her passion is leading women into a deeper faith and fostering a biblical worldview. She writes at www.jenoshman.com.