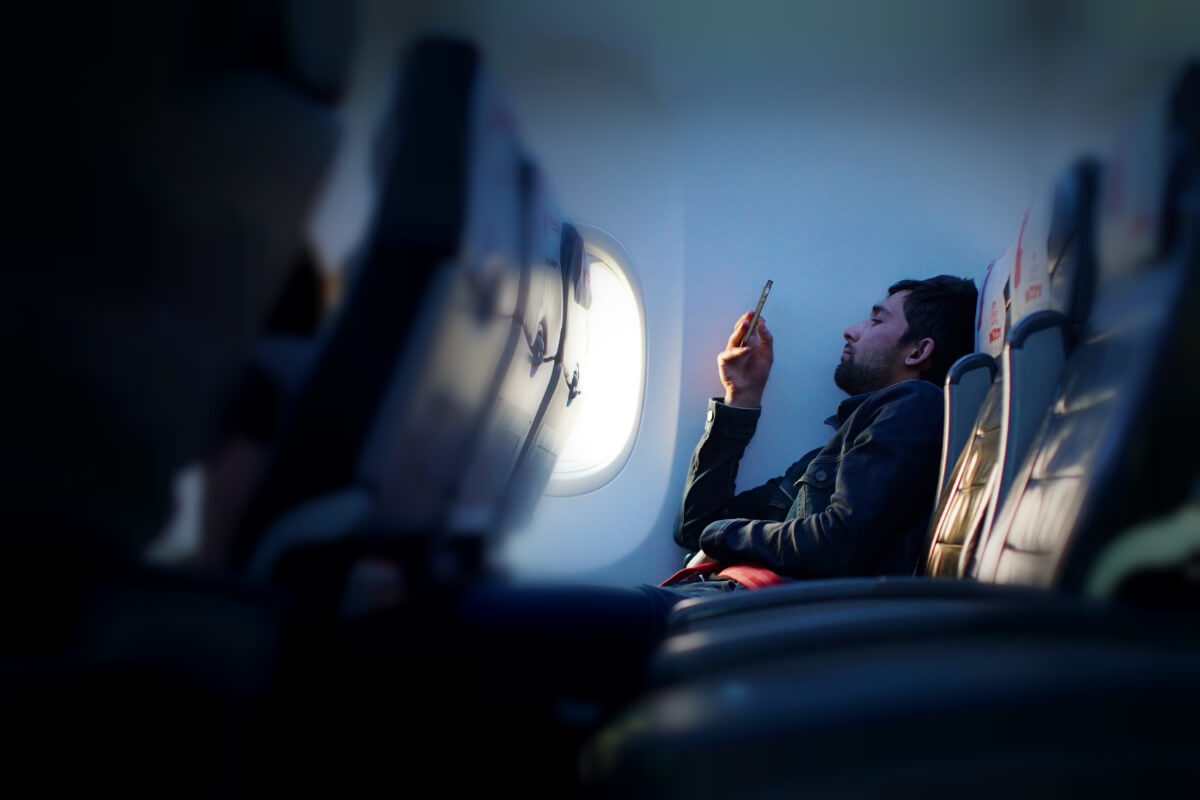 It always amazes me when I get bored. After all, there is a great, big world out there and ninety-five percent of it remains unexplored by me. There are at least a hundred books waiting to be read on my bookshelf. My to-do list is never-ending. There are movies I haven't seen, songs I haven't listened to, people I haven't visited, foods I haven't tasted, and on and on. And yet, I get bored. With unlimited possibilities of ways to fill my time, how can I be bored? When I am bored, I do things that I don't really want to do. I overeat, binge-watch TV, aimlessly scroll through social media, devour fiction on my kindle, and sleep too much. I get lazy and unmotivated. As a believer, I should make wise choices with the time I have. My time on earth is short, and I was created for a purpose (Jer. 29:11). God doesn't intend for me to get bored.
Boredom is the state of being weary or restless due to lack of interest. As I think about what occupies my time, I wonder, Could it be that the things I'm interested in were not meant to hold my attention? Is this why I tire of them so easily? If I were interested in better things, would I find that I don't get weary or restless?
BOREDOM LEADS TO WEARINESS
One result of boredom is that we get very tired. In seasons of prolonged work or long waiting, it's easy to grow bored. The longer something takes to come to pass, the more susceptible we are to becoming disengaged.
Before his crucifixion, in the garden of Gethsemane, Jesus tells his disciples, "My soul is very sorrowful, even to death; remain here, and watch with me" (Matt. 26:38). He separated himself from them to pray for a while, and found them sleeping when he returned. He admonished them for falling asleep and asked them to pray again. He left to pray alone and returned to find them sleeping again.
Despite the desperation of Christ's words, "I'm sorrowful, even to death," his followers were too tired to watch and pray with him. Perhaps they grew bored while waiting on Jesus to return and became sleepy.
God tells us to take courage when we wait for him (see Ps. 27:14). Why would he tell us we need courage to persevere as we wait? Because he knows, "The spirit indeed is willing, but the flesh is weak" (Matt. 26:41). He knows we get bored when we wait and that boredom leads to weariness.
BOREDOM LEADS TO RESTLESSNESS
Another result of boredom is that we can get antsy. In the wait for a situation to be resolved, our boredom gives way to restlessness. We don't know how to rest in Christ and wait for him. Instead, we pursue things to entertain or distract us to fill the time. We chase temporal pleasures.
When Moses went up the mountain to talk to the Lord, the people down below grew restless. "When the people saw that Moses delayed to come down from the mountain, the people gathered themselves together to Aaron and said to him, 'Up, make us gods who shall go before us. As for this Moses, the man who brought us up out of the land of Egypt, we do not know what has become of him' " (Ex. 32:1).
Moses took too long to come down from the mountain, so the Israelites decided to find other gods to worship. They grew bored and needed something to occupy their time. So, in their restlessness, they made a golden calf to worship.
Our agitation can also lead to us pursuing quick fixes. Consider the childless Abraham and Sarah. God told Abraham (Gen. 15:4) that his very own son would be his heir. But as the years pass with no heir, they grew restless and took matters into their own hands. Sarah convinced Abraham to conceive a child with her servant, Hagar, and they would raise that child as their heir (Gen. 16:1-4).
We grow bored when God's timeline differs from ours. We don't like the feeling of helplessness as we wait for God. The more restless we become, the greater the temptation to try and fix the situation ourselves. Quick fixes are easy; they feed our self-sufficiency. It's harder to trust and wait on God's provision.
INTERESTS THAT WILL NEVER BORE US
We are fickle people with short attention spans. What we find interesting or exciting today may not even cross our minds tomorrow. We need better interests. A golden calf or an Ishmael will not hold our attention or our affections for long. On the contrary, Colossians 3:2 tells us, "Set your minds on things that are above, not on things that are on earth."
In The Weight of Glory, C. S. Lewis says,
"We are half-hearted creatures, fooling about with drink and sex and ambition when infinite joy is offered us, like an ignorant child who wants to go on making mud pies in a slum because he cannot imagine what is meant by the offer of a holiday at the sea. We are far too easily pleased."
God invites us into his family and there is nothing boring about being a child of the King! We are heirs of the kingdom (Rom. 8:17). As image bearers (Gen. 1:27), what interests our Father interests us. Russell Moore says in Onward, "If we are united with Christ, then his priorities become ours."
This leads us to ask: What are our Father's interests? What are his priorities? Believer, we must engage in the mission of making disciples of all nations (Matt. 28:19). We must care for orphans and widows (James 1:27). We must welcome refugees (Lev. 19:34). After all, we are kingdom ambassadors (2 Cor. 5:20).
Remember who you belong to and your eternal purpose. We were created for more. Resist the temptation to grow bored by taking courage. God doesn't want us to be weary and restless. We can endure as we look to Jesus. He gives us the energy to do our work and helps us to rest in the work he's already done.
RUN AN INTERESTING RACE
The next time you get bored, take an inventory of your emotions. Are you restless or antsy? Pray for the Lord to direct your interests to the things that are meant to fulfill you for all eternity. Be engaged in those things with passion and intentionality. Look to Jesus for support and as an example.
"Let us run with endurance the race that is set before us, looking to Jesus, the founder and perfecter of our faith, who for the joy that was set before him endured the cross…" (Heb. 12:1-2). Let's run an interesting race.
---
Christy Britton is a wife, homeschool mom of four biological sons, and soon-to-be mom of an adopted Ugandan daughter. She is an orphan advocate for 127 Worldwide. Her family is covenant members at Imago Dei Church in Raleigh, N.C. She loves reading, discipleship, spending time in Africa, hospitality, and LSU football. She writes for various blogs including her own, www.beneedywell.com.