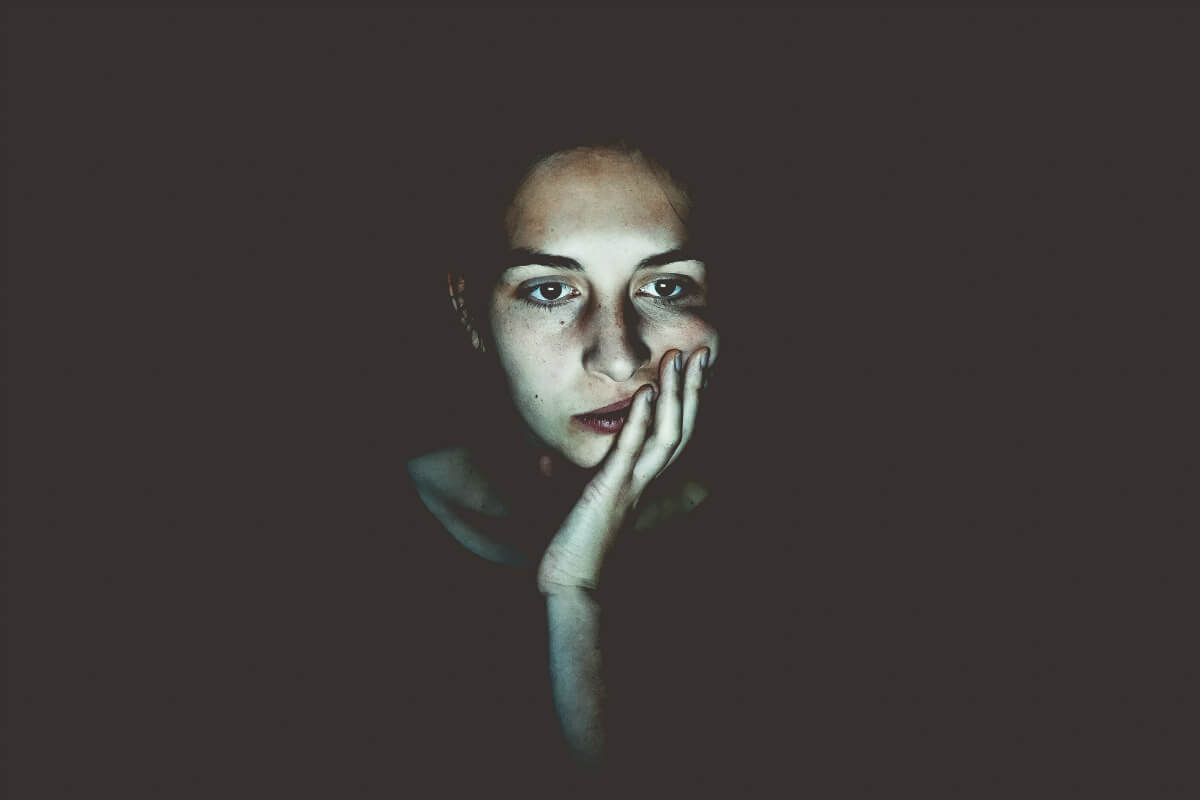 Editor's note: This month at GCD you will be seeing articles from our team of Staff Writers and other contributors on a handful of topics that Jonathan Edwards introduced in his own Resolutions. The aim of this series is to help you see how a gospel-formed resolution can help you flourish in your love for Christ and for others next year. Click here to see all articles in this series.
---
With the start of a new year, we reflect on the previous year and determine what changes we'd like to make in our priorities. We then establish resolutions for how we want to improve ourselves with each New Year. Typical resolutions include eating fewer carbs, spending more time at the gym, and sticking to our proposed budgets.
As I consider my own resolutions, I'm looking to Jonathan Edwards as an example in forming worthy pursuits. This Puritan pastor of the 1700s created a list of seventy inspiring resolutions he committed himself to. From this list, Resolution No. 3 stands out for me:
"Resolved, if ever I shall fall and grow dull, so as to neglect to keep any part of these Resolutions, to repent of all I can remember, when I come to myself again."
FALLING AND GROWING DULL
"Resolved, if ever I shall fall and grow dull." If I may dare to improve upon Edwards' thoughts, I would humbly change, "if ever" to "whenever." Inevitably, our feet stumble as we walk with the Lord. Psalm 37:23-34 says, "The steps of a man are established by the Lord, when he delights in his way; though he fall, he shall not be cast headlong, for the Lord upholds his hand."
On this side of glory, our hearts are imperfect in their affections. The cares of this world suffocate what should be a consuming devotion to our king. Despite the magnitude of the grace shown to us in Christ, our hearts grow dull at times. It is when our hearts lose their vibrancy of affection for Christ that we become easy prey for the tempter. When we take our eyes off Jesus, when we set our affections away from Christ, we fall into sin.
David was a man after God's own heart (1 Sam. 13:14), yet he fell hard into sin. In repentance he prayed, "Restore to me the joy of your salvation, and uphold me with a willing spirit (Ps. 51:12)." David knew his rebellion against God's law was a result of the dullness of his heart towards God. He prayed for God to restore his joy, to stir his affections.
As the words of the great hymn, "Come Thou Fount," proclaim, we are all, "prone to wander." As we wander away from God, we fall into sin. We must, like David, guard against growing dull towards our father who loves us with an everlasting love (Jer. 31:3). When we grow dull towards God, we chase other loves to satisfy us, and in that pursuit, we sin.
REPENTING
"To repent of all I can remember." When our dullness of heart progresses into sin, we must repent. Jesus says if we love him, we will obey him (John 14:15). Our obedience is a response to God's grace; it's a result of our affection. We love our Father, therefore we do what pleases him. When our hearts grow dull, our desire to obey also dulls.
1 John 1:9 comforts believers with this assurance: "If we confess our sins, he is faithful and just to forgive us our sins and to cleanse us from all unrighteousness." Not only do we receive forgiveness, we receive cleansing. David prayed, "Wash me thoroughly from my iniquity, and cleanse me from my sin (Ps. 51:2)." God removes the stain and stench of our sin far from us when we repent.
Repenting is about turning from sin and turning to God. When we wander away from our Father because of our dull affection for him, we must, by his grace, turn back towards him. We must lock eyes with the Father who runs to welcome us into his embrace (Luke 15:20).
COMING TO OURSELVES
"When I come to myself again." This phrase seizes my attention. It sounds strange, as if Edwards is describing an out of body experience. But it's the same wording used to describe the prodigal son in one of the parables in Luke 15.
This parable tells the story of a son who demanded his rich father give him his inheritance even though his father was still very much alive, so he could spend it on his pleasures. The son left home and squandered the money. A famine came, and the formerly wealthy young man became the poor man whose job it was to feed the pigs. In his hunger, he begged to eat the pig slop.
"But when he came to himself, he said, 'How many of my father's hired servants have more than enough bread, but I perish here with hunger! I will arise and go to my father, and I will say to him, Father, I have sinned against heaven and before you'" (Luke 15: 17-18).
This prodigal was only able to repent and return to his father when he came to himself. Only then could he see the truth and remember the kindness and mercy of his father. When he came to himself he knew he could go to his father for help.
Likewise, Jonathan Edwards resolved to repent when he came to himself again. He knew that only then could he see the truth of his dullness towards his Father, his falling into sin, and his need for repentance.
RESOLVING OURSELVES
Do you identify with the prodigal son and with Edwards in wandering away from your good Father? Have your affections grown dull towards him?
Our sin manifests itself in our actions, but it originates in our hearts. When our hearts grow dull, we no longer live in response to God's grace. This dullness begins when our attention wanders away from our king. Isaiah 26:3 promises, "You keep him in perfect peace whose mind is stayed on you, because he trusts in you."
When our mind wanders from God, our affections dull, and we pursue our own pleasure independent of his presence. It's only when we come to ourselves that we can see clearly. It's then that we see the truth of Psalm 16:11, "In your presence there is fullness of joy; at your right hand are pleasures forevermore."
TURN FROM SIN AND TURN TO GOD
The prodigal son realized that his pursuit of pleasure away from his father led him down a path of destruction. He resolved, when he came to himself, to return to his good and merciful father.
David knew how easy it was to fall into sin when his affections were dull for the Lord. He asked God to make his heart joyful in his salvation to guard against sin.
Jonathan Edwards resolved, when he comes to himself again, to repent of falling into sin because of his dull heart towards God. Dulled affections lead to rebellion.
Dear reader, resolve to repent of your wanderings when you grow dull and fall. Pray for God to give you the grace to come to yourself. Come back to who you are and, in returning, realize whose you are.
You are his and he is running towards you with open arms. Come back to the place where you are safe in his arms, wrapped in his presence, and full of joy. Resolve to return.
---
Christy Britton is a wife, homeschool mom of four biological sons, and soon-to-be mom of an adopted Ugandan daughter. She is an orphan advocate for 127 Worldwide. Her family is covenant members at Imago Dei Church in Raleigh, N.C. She loves reading, discipleship, spending time in Africa, hospitality, and LSU football. She writes for various blogs including her own, www.beneedywell.com.