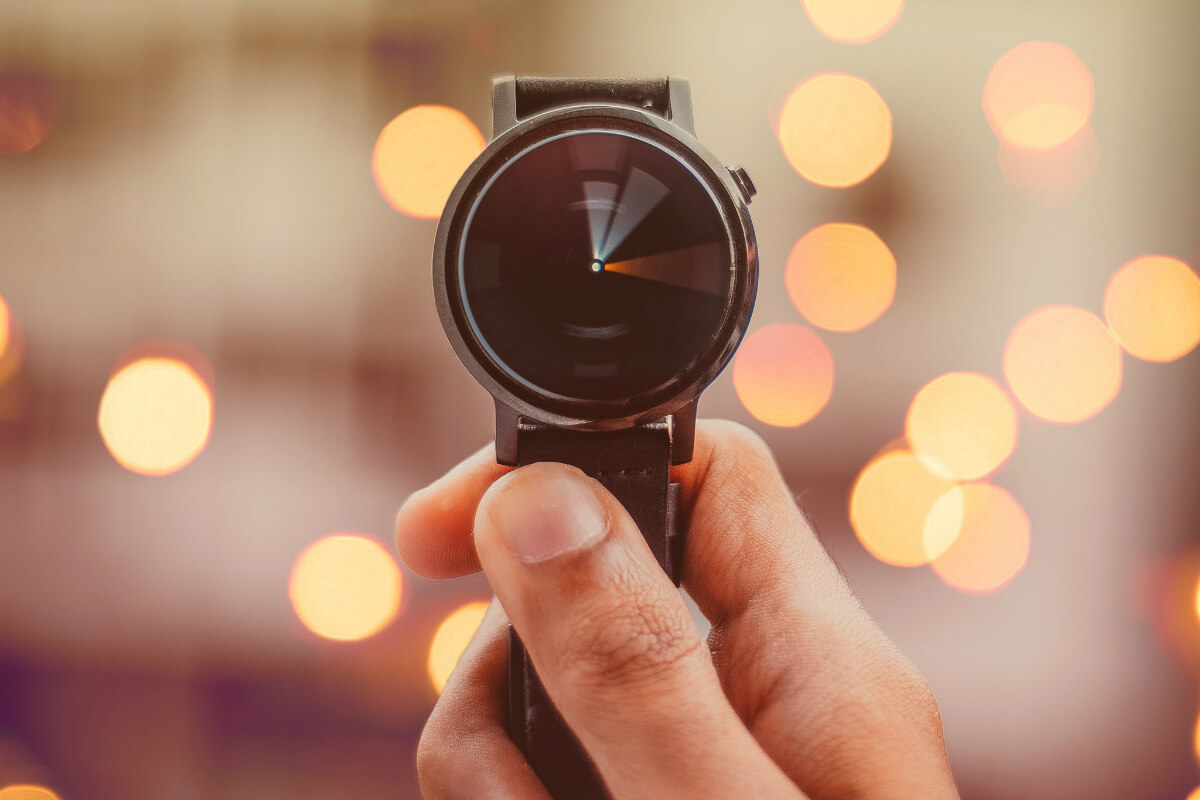 Editor's note: This month at GCD you will be seeing articles from our team of Staff Writers and other contributors on a handful of topics that Jonathan Edwards introduced in his own Resolutions. The aim of this series is to help you see how a gospel-formed resolution can help you flourish in your love for Christ and for others next year. Click here to see all articles in this series.
---
There is no lack of content on the topic of time in pop culture. From Cher's "If I Could Turn Back Time" to Jim Croce's "Time in a Bottle," there is an oft-repeated chorus of lament that once a minute is lived it cannot be relived.
Science fiction explores the would-be-worlds in which time travel exists in stories like H.G. Wells' Time Machine, Rod Serling's The Twilight Zone, or the more lighthearted Back to the Future. Oh, what we would change if only the possibility to return to past moments existed!
The reality is that the past stays in the past, and a minute wasted can never be reinvested. The old adage "time is money" is a half-truth when applied to our vocations, but the equation falls desperately short in terms of currency. It is possible for one to waste an entire fortune and somehow regain their riches, but each hour of our lives wasted is lost forever.
In a recent film called In Time, the audience is cast into a world where the currency of the day is time added to one's life. The characters in this alternate universe are genetically engineered to expire after their twenty-fifth birthday but are able to cheat this fate as their employers pay them in minutes added to their lifespan. The depravity is all-too-real as the vast disparity between the virtually immortal rich and the poor who are literally living paycheck-to-paycheck.
How would we live differently if we knew exactly how many minutes we had until we died?
NEVER LOSE ONE MOMENT
This brings me to a resolution of Jonathan Edwards that the 21st-century human may find most convicting:
"#5 - Resolved, never to lose one moment of time, but to improve it in the most profitable way I possibly can."
At first glance, this resolution appears to come from another voice in the stream of productivity gurus. Time is juxtaposed with profit, so we're tempted to only think in terms of maximizing efficiency.
But Edwards didn't desire to live his life in a way where he makes the most money. Instead, he aimed to make much of his Messiah. If we start working overtime in our careers or doubling down in the stock market, it is not God's kingdom we're seeking, but mammon's.
Time well spent has nothing to do with Wall Street and everything to do with worship.
THIS IS THE DAY THAT THE LORD HAS MADE
Anyone who has ever mourned time wasted by mindlessly scrolling through social media knows that there are more noble tasks with which to spend our time. Christians have long been noted for their frivolity when it comes to financial generosity and their prudence when it comes to sexual desire. In the 21st century, what if they also became known for their insistence on making the most of their time?
Returning to the world of science fiction, one of the most gut-wrenching glimpses into the priceless nature of our finite time is in Christopher Nolan's Interstellar. Upon arriving back on their ship after a stint where time passes differently, the main characters learn that twenty-three years have passed. From their perspective, they were gone for only a handful of hours. There is a palpable sense of grief in the characters that the viewer experiences as well; grief over the loss of time and the life that could have been lived.
To the outside world, time spent reading and re-reading Scripture, praying to our unseen Creator, and seeking silence and solitude to commune with our Savior should speak volumes. But I fear that many Christians have syncretized biblical faith with 21st-century self-worship. When taking selfies is a higher priority than taking a Sabbath from our self-absorbed lives, little distinction can be made between the Church and the surrounding culture. Edwards' resolution hits the self-absorbed Christian (myself included) right in the gut.
What a blessing from God that every moment spent seeking him is a moment well spent. No one on his or her deathbed will regret one nanosecond spent in Word or worship. Mark Twain brilliantly quipped on our deaths, "We'll be mourned for a day, and forgotten for a lifetime." Yet we still feel that pull to post one more selfie.
No one can rob us of time pursuing our Creator, that is, no one but ourselves. Those in prison and torture camps can be deprived of everything, but not their ability to pray and commune with God. In God's economy, one can even see the deprivation of all material comforts as a blessing that forces one to pursue God undistracted.
LIFE WITHOUT PAROLE
Our hearts sink when we hear stories of men and women serving forty years of a life sentence only to be freed when new forensic breakthroughs reveal they were innocent all along. But there are worse things than the innocent rotting away in a jail cell.
Richard Wurmbrand, the founder of Voice of the Martyrs, chronicles the torture he experienced while imprisoned for his faith in communist Romania. While reading of his experience, one is overcome by the evidence of Christ's work in Wurmbrand's life. It would be all too easy for the careless onlooker to classify his time spent in confinement as the brutal robbery of a decade and a half of his life. But because of his intense affections for God and love for his neighbor—including his savage communist jailers—he never lost hope that God would redeem his lost time for a greater purpose. In his own words:
"A total of fourteen years in prison passed for me. During all this time I never saw a Bible or any other book. I had forgotten how to write. Because of the great hunger, doping and tortures, I had forgotten the Holy Scriptures. But on the day that I fulfilled fourteen years, out of oblivion came into my mind the verse: 'Jacob worked for Rachel fourteen years and it seemed to him a little time because he loved her.' "[1]
Wurmbrand's life is a testament to one who takes Jesus' commands seriously. In picking up his cross daily, he considered the lives of his jailers more important than his own. He was all too willing to give up his life, and he did—fourteen whole years of it—in order that others might see the all-surpassing glory of his savior.
A PRISON OF OUR OWN MAKING
There is a parody of Wurmbrand's imprisonment that is taking place in millions of households across the world. There, people are enslaved, not by brutal guards, but by the backlit screen of their smartphones. The sun rises and sets in the backdrop and another day fades away like smoke. The real tragedy is that the enslavement is a welcome one.
How I wish I was immune to this phenomenon. I'm all too familiar with the dopamine hit that mindlessly unlocking my iPhone brings. I need Jesus' grace and the indwelling Spirit to reorient my life around things of ultimate importance.
Worldly values, committed to the kingdom of self, see Wurmbrand's imprisonment and willing use of his life to support the persecuted Church, as a waste. But the follower of Christ knows better. Not one minute of torture will go wasted in the coming kingdom; God will redeem it. I suspect Wurmbrand himself does not know just how many guards were moved by his selfless love and witness in the rat-infested hole he was kept in. As we get glimpses of the already-but-not-yet kingdom, we see a different economy of time where worship and self-denial are the wisest uses of it.
I pray God would give me the grace to begin making that my reality now!
How about you?
This world is passing away and will soon be eclipsed by the realization of Christ's kingdom. Those who enter into it will see things for what they truly are: every moment dedicated to self will be burned away, but every moment spent pursuing the King is a moment invested in eternity.
Look carefully then how you walk, not as unwise but as wise, making the best use of the time, because the days are evil (Ephesians 5:15-16).
---
[1] Wurmbrand, Richard. Tortured for Christ, 1967. pg. 53
Sean Nolan (B.S. and M.A., Clarks Summit University) is the Family Life Pastor at Christ Fellowship Church in Forest Hill, Maryland. Prior to that, he served at a church plant in Troy, New York for seven years and taught Hermeneutics to ninth and tenth graders. He is married to Hannah and is raising an army of toddlers. He blogs at Family Life Pastor. You can read all of Sean's articles here.