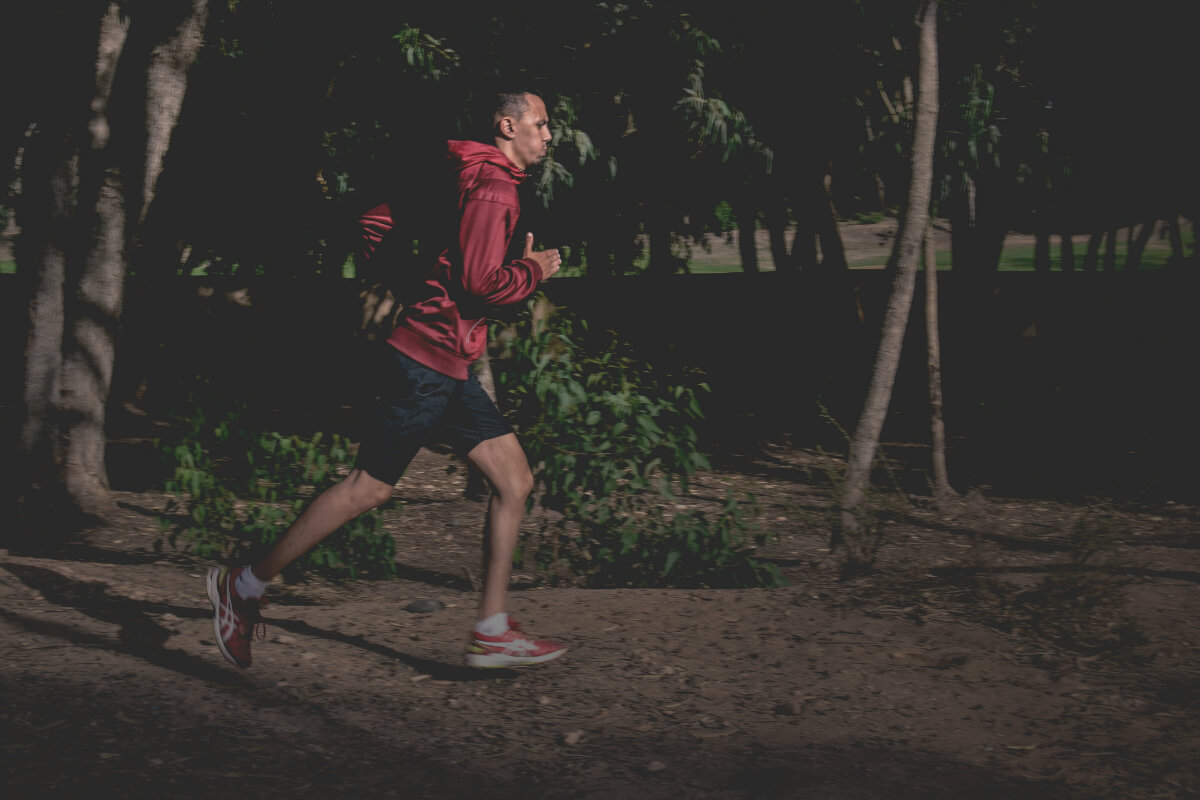 Seth Godin recently wrote:
"For the creator who seeks to make something new, something better, something important, everywhere you look is something unsatisfying.

The dissatisfaction is fuel. Knowing you can improve it, realizing that you can and will make things better—the side effect is that today isn't what it could be.

You can't ignore the dissatisfaction, can't pretend the situation doesn't exist, not if you want to improve things.

Living in dissatisfaction today is the price we pay for the obligation to improve things tomorrow."
But there's a problem, isn't there? If living in dissatisfaction today is the price we pay for the obligation to improve things tomorrow, how many "tomorrow's" do we have to face before improvement comes? Improvement hardly ever comes on our own timetable.
Just walking through the halls of our churches, it's easy to grow discouraged over the things we want to change. Each Thursday when I plan my following week, it seems I never have enough time to work on the growing list of "long-term vision" items I want to pray through and work towards.
THE SLOW MARCH TOWARD THE FUTURE
Take solace in the reality that we aren't alone in our slow march towards the future. Growing takes time.
A technology curator recently said, when commemorating the 10-year anniversary of the iPhone:
"Anything that is going to become a billion dollar industry in the next 10 years is already 10 years old. . . . That completely changes how we should approach innovation. There is no invention out of the blue, but prospecting, mining, refining and then goldsmithing to create something that's worth more than its weight in gold."
We forget what existence was like before the iPhone, and, even then, we probably take its advent for granted. Think about your everyday usage of a smartphone. Whether you're scrolling through a feed, posting a photo, or using an app, so much of your daily life has been shaped by this invention. Even though we live in the world shaped by the iPhone, we rarely stop to think about the decades of research, innovation, and failure that had to occur to make the iPhone's world-changing release possible.
Just like the iPhone and other innovations, our churches won't change overnight. Yet we so often think this is how change will (or should) happen. This leads us to make some unwise decisions. For example, we see things as we want them to be instead of as they are, and expect our people to do the same; we think our people will receive change with joy; we think we'll refine and processes and introduce new procedures with instantaneous success.
Why do we expect these kinds of results with so little time and friction? We are so unwilling to be dissatisfied that we've fooled ourselves into thinking that change will be easy and painless.
The real issue is our endurance and perseverance; our inability to live in dissatisfaction today so we can see satisfaction tomorrow. Instead of seeing dissatisfaction as fuel for a change we pray is coming, we see it as a frustration that warrants complaining.
So how do we endure? How do we continue to recast the vision, continue to garner support, and stay positive through it all? We look to Jesus.
JESUS' ENDURANCE AND TENACITY
In Jesus, we find a model of endurance and tenacity. One of the most striking examples of this is found in John's account of Jesus before Pilate. Jesus appears so resolute, so firm. There's not even a hint of doubt or uncertainty.
John 18:33-35 explains,
"So Pilate entered his headquarters again and called Jesus and said to him, 'Are you the King of the Jews?' Jesus answered, 'Do you say this of your own accord, or did others say it to you about me?' Pilate answered, 'Am I a Jew? Your own nation and the chief priests have delivered you over to me. What have you done?'"
Jesus' answers are so tenacious that he threatens to put Pilate on the defensive. Jesus is steadfast in his resolve to endure the cross. What fuels his steadfastness and resolve?
John 18:36-37 continues,
"Jesus answered, 'My kingdom is not of this world. If my kingdom were of this world, my servants would have been fighting, that I might not be delivered over to the Jews. But my kingdom is not from the world.' Then Pilate said to him, 'So you are a king?' Jesus answered, 'You say that I am a king.'"
Here we see the key to Jesus' endurance and tenacity: Jesus kept his eyes on the Kingdom and the will of the Father instead of the present opposition. In his exchange with Pontius Pilate, Jesus stands firm. He sternly responds, declaring the audacious claims of his other-worldly kingdom. Knowing the cost. Knowing Pilate's defense. Knowing the coming verdict from the crowd.
Yet he does so with joy.
ENDURANCE TODAY LEADS TO JOY TOMORROW
Hebrews 12:2 tells us we are "looking to Jesus, the founder and perfecter of our faith, who for the joy that was set before him endured the cross, despising the shame, and is seated at the right hand of the throne of God."
When we look to Jesus, we see he was resolute before Pilate—before the cross—for the joy set before him. Jesus endured the cross for the joy that was to come.
What was the content of that joy? After verse 2, we read "Consider him who endured from sinners such hostility against himself, so that you may not grow weary or fainthearted" (Heb. 12:3). The joy set before Jesus—the joy for which he endured hostility and the cross—was that you and I might not grow weary or fainthearted.
Jesus' joy in enduring the cross is an example encouraging us to endure: "Therefore lift your drooping hands and strengthen your weak knees, and make straight paths for your feet, so that what is lame may not be put out of joint but rather be healed" (Heb. 12:12-13).
Jesus was pleased to endure the cross to lift our drooping hands, strengthen our weak knees, and make our paths straight.
THE PLEASURE OF ENDURANCE
Jesus was pleased to endure the cross to strengthen our hands for the work of ministry—so work with patience, with fervor, with tenacity, and with perspective.
Jesus was pleased to endure the cross to strengthen our knees to continue praying—so pray with patience, with intensity, and with great expectation
Jesus was pleased to endure the cross to make the paths of our feet straight—so establish plans, processes, and procedures within your church, and trust the Lord to bear fruit.
Hebrews 2:13-14 appears to allude to Isaiah 35:3-4: "Strengthen the weak hands, and make firm the feeble knees. Say to those who have an anxious heart, 'Be strong; fear not! Behold, your God will come with vengeance, with the recompense of God. He will come and save you.'"
Trust that as you work, as you pray, and as you plan, the Lord will respond with graciousness and favor.
What was the joy set before Jesus? The joy for which he endured the cross? Our perseverance. Our ability to endure. Our ability to press on; not growing faint or weary; not having drooping hands or weak knees or walking crooked paths.
Jesus' willingly endured the cross for the joy of helping us endure and persevere, work patiently, wait for his timing, and seeing us live beyond worldly satisfaction.
---
Chris DiVietro is husband to Liz and daddy to Aletheia, Judah, and Evangeline. Chris is senior pastor of First Presbyterian Church in Reading, Pa and has a PhD in Organizational Leadership. Chris is happy to be back living in the north after five hot years in South Carolina.