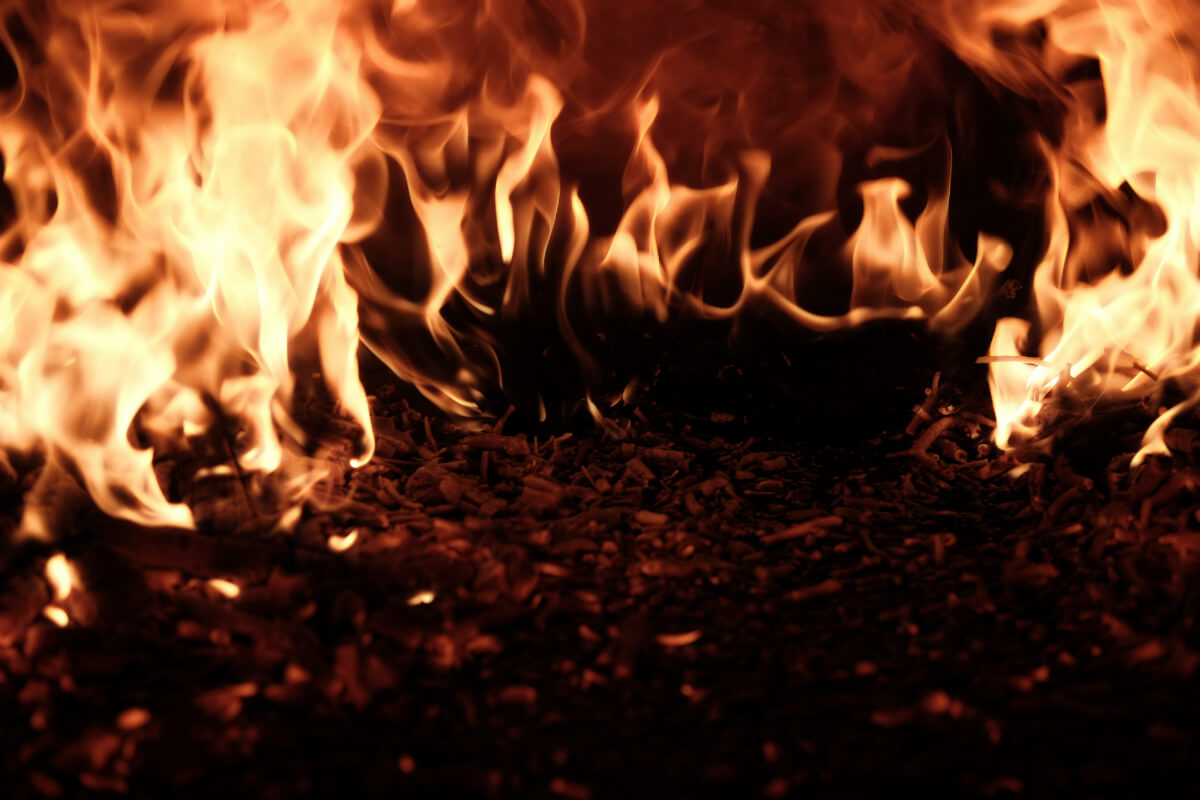 On the night of October 8th, fires were sparked that would ravage my community in Sonoma County, California. That first night the fires burned with unreal and terrifying speed, sweeping over the wooded, sparsely populated hills, and into the very heart of Santa Rosa, a city of over 150,000. The fires continued to burn out of control for over a week. Nearly 8,000 structures were lost, most of them homes, displacing thousands of residents in an area already experiencing a housing shortage. Over forty people lost their lives.
Rebuilding will take years. An uncertain future faces our community. Will there be enough housing? Will there be enough jobs? Is it worth rebuilding? Will this happen again?
With Thanksgiving just around the corner, those of us living in Sonoma County are learning how to be thankful in the midst of unspeakable tragedy.
WHAT IS THERE TO BE THANKFUL FOR?
No one in Sonoma County was unaffected on a personal level, including me. My family evacuated our home three different times, though our home survived. The fire was stopped a mere 500 feet from my parents' house. My aunt and uncle, three of my co-workers, and several friends lost their homes.
In such circumstances, "What is there to be thankful for?" seems a legitimate question.
Yet, in spite of the catastrophe, there are reasons for thankfulness. While any loss of life is tragic, if not for the work of first-responders evacuating those in fire zones as the world burned around them, the losses would have been much higher.
That first night, neighborhoods engulfed in flames threatened two Santa Rosa hospitals directly across the street. Firefighters were able to stop the fires from crossing the roads, keeping those vital facilities from being lost. There are countless stories of everyday citizens warning and rescuing their neighbors, defending their neighborhoods against the fires, and saving their homes. For these acts of heroism and selflessness, we can be thankful.
There is one act, in particular, I'm especially thankful for—one I am convinced saved not only my church, but possibly my home as well.
THE KIND OF HEROIC ACT WE CAN ALL BE THANKFUL FOR
Pete Halpin is the Facilities Manager of my home church, Santa Rosa Bible Church. I first met Pete several years ago when he and his family moved into the house next to the church property. They began attending our church, and, right away, Pete struck me as one of the friendliest people I'd ever met. We got to know each other over the years through pick-up basketball games, church functions, and a missions trip to Ecuador.
A few years ago, Pete became the Facilities Manager for the church. He was a great guy for the job, and he could never beat that commute: open the back gate, and he's at work. As someone who also once worked at the church and lived on the other side of the fence from the property, I could attest to the convenience. I had long since moved from that close proximity, but not by much; I still live less than a quarter-mile from the church campus.
The night of October 8th, with the fire rapidly approaching, Pete, his wife, and one of his sons loaded up three cars and evacuated. Before they made it even a couple blocks, the engine in the car Pete was driving, an older car he was working to restore, began to knock. Evacuation is no time to deal with an unreliable vehicle, so Pete abandoned the car on the road. When he did, he suddenly remembered his 79-year old neighbor. Unsure if the neighbor was aware of what was happening, Pete sent his family on their way and went back to check on the neighbor. Once he determined the neighbor was safe, Pete went back to his house.
That's when the embers began to fall into Pete's backyard. Because of the severe winds earlier in the night, the yard was covered with a blanket of dry redwood needles. Pete put out spot fires in the yard ignited by the flying embers. He promised his wife he would not risk his life to save property, but as the embers continued to drop and the fire burned ever closer, now visible on the ridge north of the house, it was a promise that was getting harder to keep. Finally, it was time to go.
But before he could, a feeling came over Pete. A calm that told him he was supposed to be there at that moment. Pete has described himself as an anxious person, but in the midst of this crisis, he felt a divine peace overcome him.
He had to check on the church.
ENTERTAINING UNAWARE ANGELS
He crossed the parking lot to the church building and began assessing the situation. On the northern end of the campus, closest to the fire, Pete saw a spot fire burning behind the maintenance shop. Besides the threat to the shop itself, the area behind the shop was a storage area for all sorts of combustible materials. Pete emptied six fire extinguishers putting out the fire.
While battling the flames, he encountered two men wearing backpacks skulking behind the shop. Surprised to see anybody else there in the face of an impending inferno in the middle of the night, Pete asked who they were. After a brief hesitation, they said they were there to help. Pete didn't hesitate and put them to work. He had them attach hoses to the spigots and help him move vehicles away from the fence line where it appeared the houses directly on the other side were already engulfed. Pete asked them to help him hook a trailer up to a truck to pull it away from the fence. The two men kept saying they had to leave. Pete yelled, "No! You need to help me move this trailer!" The two stayed and helped before fleeing.
It wasn't until later, when things calmed down, that Pete realized what he had missed earlier in the tension of the moment. The two men were probably looters who, already in those early moments of the tragedy, had been out preying on the victims. Thanks to Pete, the cowards were forced into service for something good.
After hearing this story, a friend of mine expressed disappointment that Pete was not actually, as Hebrews 13:2 says, "entertaining angels unawares." I pointed out the verse still applied; the two were just unaware they were angels.
With the fire behind the shop extinguished, no other buildings on the campus were in immediate danger. Fires burned portions of the neighborhood on three sides of the campus but never made it across any of the streets onto the property. If the shop, which contained fuel and chemicals for the various vehicles and tools used to maintain the grounds, had caught fire, it is entirely conceivable that the rest of the church would have burned. If the church had caught fire, there is the very real possibility it would have spread to the houses and many trees in the surrounding neighborhoods, including mine. It could have pulled fire-fighting resources away from the fire that was stopped less than 500 feet from my parents' house, allowing that fire to spread further.
It's not a stretch for me to say that, thanks to Pete, my church, my home, my parents home, and maybe my entire neighborhood was saved.
WHAT THANKFULNESS REALLY LOOKS LIKE
Almost a month after that terrible night, my church family met in the auditorium which had been saved by the Lord through Pete's actions. An opportunity for testimony was given.
A long-time member stood to give her's. She is 80 years old; her husband is 90. They lost a beautiful home in which they had lived for decades, along with everything in it. The first words out of her mouth during that testimony were, "I am so thankful we lost our house"; said without an iota of bitterness or false sentiment. She was thankful for the opportunities her and her husband's loss had given them to share Jesus with people.
Such a comment would seem out of the ordinary, given the circumstances. But that has not been the case among those in my church family who lost everything. Time and time again, I hear them say how thankful they are; thankful that although their things are gone, they are safe; thankful for the support of their brothers and sisters in Christ in their time of need; thankful to be a light in a dark time; thankful for the opportunity to serve others who are in the same situation.
LEARNING TO BE THANKFUL
1 Thessalonians 5:18 tells us to "give thanks in all circumstances; for this is God's will for you in Christ Jesus." This is often easier said than done. In times like these, are there moments when doubt and despair creep into our thoughts? Of course.
But, if we go back to God's command in Philippians 4:6, to "not be anxious about anything, but in every situation, by prayer and petition, with thanksgiving, present your requests to God," we know he will listen. We know his plans for us are for good and not for evil (Jeremiah 29:11). That plan may not be what we thought it should or would be. No one wants to hear that God's plan for their life is for their house to burn down. But we can be thankful that his plan, while it may not be clear to us all at once, is perfect, and is for our greater good.
For those of us in Sonoma County, this is a trial by fire in the most literal sense. I am thankful for what God is doing in my hometown and how his people are responding.
---
Andy Bauer, husband and father of two, is a police officer in Sonoma County, California. He attends the Santa Rosa Bible Church, where his father, Chris Bauer, serves as Lead Pastor.