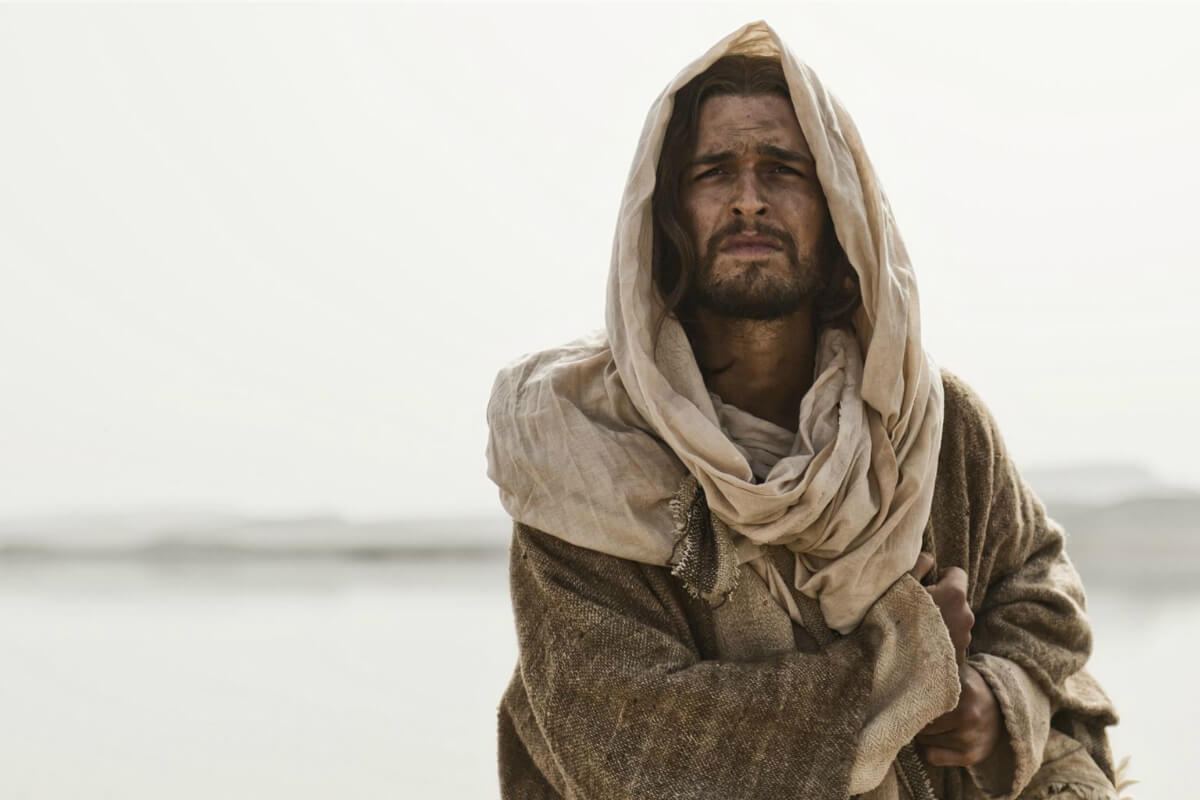 As October comes to an end, the question on every kid's mind is, "What are you going to be for Halloween?" If you're a parent, you've probably overheard your kids discussing their wardrobe plans, or found yourself doing recon on Pinterest to figure out the year's best costumes. The holiday aisles of Walmart and Target are fully stocked to help the less crafty among us outfit our children for the occasion. If Jake wants to be a ninja, all he needs is the right mask, a sword, and a black suit. Anna can be a princess by donning a crown, sparkly shoes, and a poofy dress. When little Kevin knocks on his neighbor's door expectantly awaiting Snickers and Kit Kats, he wants his neighbor to see a fireman, not the little boy from next door who leaves his toys all over the lawn. So he wears the helmet, coat, and boots of a fireman. He pretends to save the day by putting out fires.
Wouldn't it be great if we really could put on different clothes and transform into someone other than who we are? God's Word has much to say about the kind of clothes we should put on.
WE NEED A WARDROBE CHANGE
Prior to repentance, the filth of sin covers us. When we live by the flesh we wear soiled garments all day long. Jude 23 teaches the appropriate response to sin is to, "hate even the garment stained by the flesh." What we wear on the outside reflects what we look like on the inside.
God commands us in Ephesians 4:22-24 to, "put off your old self, which belongs to your former manner of life and is corrupt through deceitful desires, and to be renewed in the spirit of your minds, and to put on the new self, created after the likeness of God in true righteousness and holiness." Our old clothes are no longer appropriate; they reflect our old lives. The Bible says we used to wear our corruption. But if we are in Christ, we are new creations (2 Corinthians 5:17) and we need new clothes.
Paul tells us to put off our old life of sin and to, "put on the new self, which is being renewed in knowledge after the image of its creator" (Colossians 3:10). As image-bearers of God (Genesis 1:27), we reflect him to the watching world. We must dress appropriately for this task. We can't walk around with the stench of our filthy garments of sin clinging to us. We must instead, "cast off the works of darkness and put on the armor of light" (Romans 13:12).
We must, by God's grace, exchange our old life and its filthy clothing with the new life found only in Christ and his righteousness. God tells us how we should dress in Romans 13:14: "But put on the Lord Jesus Christ, and make no provision for the flesh, to gratify its desires." Once redeemed, don't continue to allow sin to stain your new wardrobe. James is very direct when he says, "keep yourself unstained from the world" (James 1:27).
GOD CLOTHES HIS CHILDREN
God showed Zechariah a vision of him providing new clothes for the high priest, Joshua. Joshua was impure and God cleansed him of his dirtiness. He also gave him new clothes once he was clean. Zechariah 3:3-4 says, "Now Joshua was standing before the angel, clothed with filthy garments. And the angel said to those who were standing before him, 'Remove the filthy garments from him.' And to him he said, 'Behold, I have taken your iniquity away from you, and I will clothe you with pure vestments.' "
Luke's gospel tells of the prodigal son's father clothing him by commanding his servants, "Bring quickly the bests robe, and put it on him, and put a ring on his hand, and shoes on his feet" (Luke 15:22). The prodigal's status had gone from lost to found, and his father wanted his clothes to reflect that change in standing. He needed new clothes and his father provided them.
Isaiah's heart was filled with gratitude for the new clothes his Father gave him. He says, "I will greatly rejoice in the Lord; my soul shall exult in my God, for he has clothed me with the garments of salvation; he has covered me with the robe of righteousness, as a bridegroom decks himself like a priest with a beautiful headdress, and as a bride adorns herself with her jewels" (Isaiah 61:10).
God has been clothing his creation since the beginning. Genesis 3:21 says, "And the Lord God made for Adam and for his wife garments of skins and clothed them." When we, by his grace, reject our old life and turn to him in repentance, he gives us a new wardrobe appropriate for his children. He clothes us in the beauty of the gospel.
SHOW OFF YOUR NEW CLOTHES
When our children put on their costumes this Halloween, they will want everyone to see their new look. Moms and dads will follow them around like paparazzi to document the transformation from little girl to Superwoman, or from little boy to Batman. As we watch our children dress up for the day, we can rejoice knowing we get to wear the new clothes our Father gives us for all eternity. Unlike our children, we don't have to pretend to be something we're not.
We belong to God. He has adopted us and clothed us with the garments that reflect our new identity as heirs (Romans 8:15-17). We've traded in our filthy rags and are now clothed in his righteousness. We should be excited for everyone to see our new look, too!
Our spiritual clothing communicates identity and belonging. As God's children, we must dress accordingly. Job says he dressed in righteousness and justice. "I put on righteousness, and it clothed me; my justice was like a robe and a turban" (Job 29:14).
What is your spiritual wardrobe telling the world? When others see you, do they see the righteousness of Christ, or do they see garments stained by the world?
Put on Jesus. Show him off. Let others see how your Father has dressed you.
We want the world to see what he looks like on us. We want the world to see what he looks like through us. We wear Christ for the glory of God.
Let's show the world our new life and the wardrobe that comes with it. Let's tell others how they can trade in their old, dirty rags for the finest clothes.