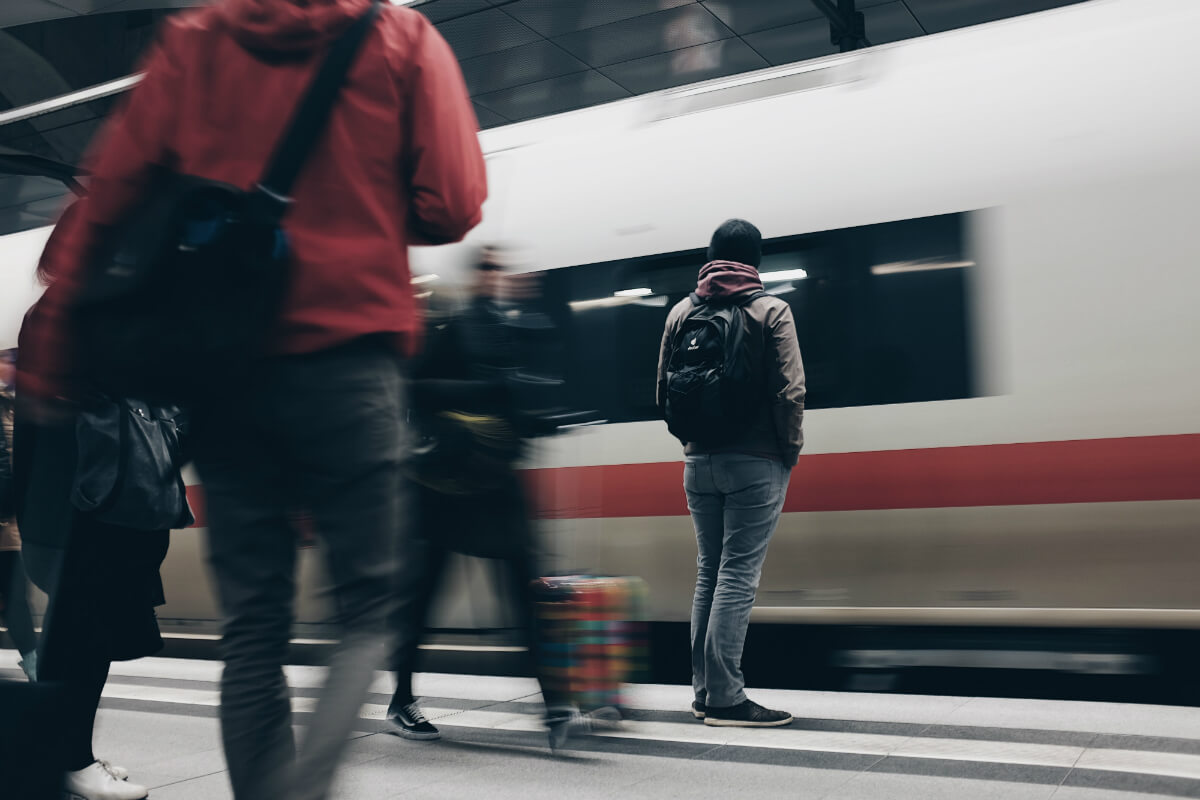 A few years ago, my kids participated in an AWANA program at our local church. This ministry strives to teach kids the Bible. All week long, my boys worked hard to memorize several verses. I'll admit I was tempted to think my mom game was strong—I clearly was raising kids who loved God's Word. But as time passed, I realized my boys were working hard to memorize verses so they could receive AWANA bucks—play money to be used in the AWANA store to buy toys and candy.
My dreams of raising the next John Piper were crushed. As it turns out, my little guys loved candy and did what they could to get more of it.
At the time, memorizing Scripture was just a means to an end for my boys. They valued treats and trinkets, not truth. I explained to them that learning God's Word is a reward in itself. As with many aspects of parenting, through correcting my children, God began to reveal ways I devalued processes in my own life.
WHEN OUR GOALS AREN'T GODS
We can all be tempted to only value the final product, not the process. Often we value the destination, not the journey.
But our invested time and labor is not just a means to an end. It's in those processes and journeys that God is making much of himself in us. God is transforming our character and revealing himself. We would be wise to see the value in the means.
We work hard for rewards and value them. We desire to be thinner and healthier, so we diet and exercise. We are motivated by the end result of getting back into those jeans and watching our blood pressure go down. Diet and exercise can easily be viewed as a necessary evil to accomplish our goal of getting fit.
We want to get a good grade on a test, so we study hard to learn the material and get an A. Studying is a discipline endured to achieve a goal.
We want our children to obey, so we train them to respect our authority. The time spent teaching them is difficult and draining. But we know it's the only way to accomplish our desired goal: having obedient children.
We desire to provide for our families, so we work hard five days a week to receive a paycheck.
The goals we work for can be good, and God can be glorified in them. But we shouldn't be negligent in seeing and desiring God's glory in the labor towards our goals. We miss out when we only see the process as the means to an end. God redeems our means and glorifies himself in them.
FINDING LIFE IN THE MEANS
Valuing the process is not a new idea; it's a biblical one. When God rescued the Israelites from Egypt, their destination was the promised land of Canaan. They arrived via a 40-year detour in the wilderness. This was their means. Yes, this means was a time of punishment, discipline, and refinement (Joshua 5:6), but God was with them and displayed his glory to them.
He provided for his people with manna in the mornings and quail in the evenings (Exodus 16:12). He gave them water from a rock (Exodus 17:6). He kept their clothes and shoes intact for 40 years (Deuteronomy 29:5).
The Israelites were focused on getting to Canaan. In the meantime, God was with them, teaching them to trust him.
The ends we strive for make up very little of our lives. Most of our lives are lived in the means. The means may be pretty or messy, but God is sovereign over them all. He's with us in our weakness, making us strong (2 Corinthians 12:10). When we believe, it's because he was with us in our unbelief (Mark 9:24).
God is transforming us while we're in the meantime.
God values a mother's work training children. In doing so, she is loving him through her obedience (Proverbs 22:6). A student's hard work has eternal value when it's done for the Lord (Colossians 3:23).
We bring God glory as we display his self-control in our lives by eating enough to sustain our bodies, not overindulging. We can value this discipline by eating to the glory of God (1 Corinthians 10:31). God values our hunger for him that surpasses our hunger for anything else.
God values our time at work as a place we make disciples (Matthew 28:19).
Yes, we want to see God glorified in our achievements. But it's short-sighted to stop there. We should seek God's glory in the means, processes, journeys, and methods. We can glorify God in where we go as well as how we get there. We can bring him glory in what we do and how we do it. God should be glorified in our ends and our means.
GOD'S MEANS
Even God's plan to reconcile his creation to himself was a process. God could have simply desired it and it would have been so. But he chose a means to an end that involved him giving of himself to accomplish our redemption.
This method required decades of his Son humbly living the life we couldn't here on earth, in perfect obedience, and without sin. It will require millennia of his patience toward us as he desires to see everyone repent (2 Peter 3:9). God is not wasting thousands of years, though. This time is valuable and transformational for his people.
One day our earthly pilgrimage will be over. We will be completely conformed to the image of Christ (Romans 8:29), forever with him in glory (Colossians 3:4). We will have a beautiful story to share of how our Father transformed us into Christ's image "from one degree of glory to another" (2 Corinthians 3:18).
Each degree of glory is another beautiful and valuable means to an end. As we look to that end, may we value the meantime.
---
Christy Britton is a wife, homeschool mom of four biological sons, and soon-to-be mom of an adopted Ugandan daughter. She is an orphan advocate for 127 Worldwide. Her family is covenant members at Imago Dei Church in Raleigh, N.C. She loves reading, discipleship, spending time in Africa, hospitality, and LSU football. She writes for various blogs including her own, www.beneedywell.com.