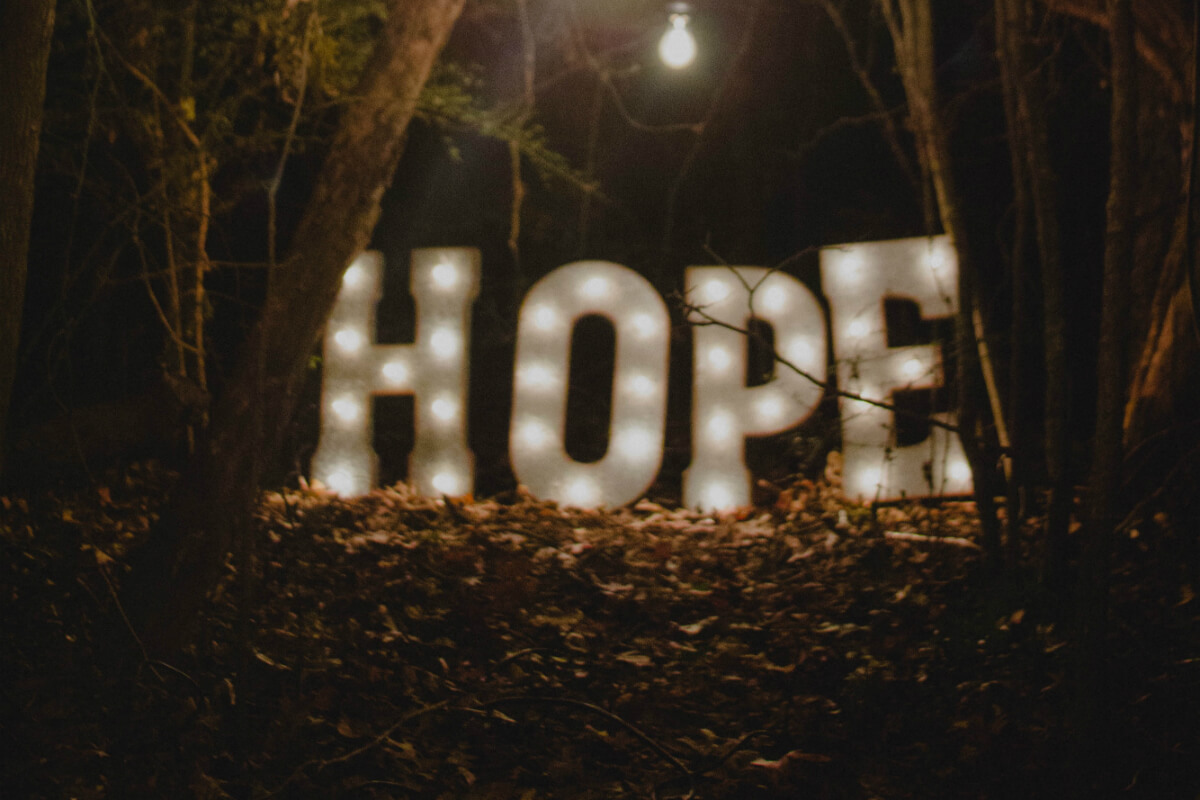 Matthew 28:19 and 1 Peter 3:15 are two verses that have launched a thousand personal evangelism programs. I've participated in enough of them to learn I'm terrible at almost all of them. But a recent encounter on an airplane reminded me that when we take an overly prescriptive approach to disciple-making conversations, we fall prey to the mistaken belief that they're more complicated or difficult than what God actually has in mind. I was flying home after attending a business planning conference related to my consulting work. I had arrived at the conference full of ideas and optimism about all I was going to accomplish. But I was leaving it demoralized and full of doubt. I stood in line waiting to board my flight home, wondering what God had intended the four days away from my family to be for.
THAT AWKWARD MOMENT WHEN YOU TELL YOUR SEAT-MATE YOU'RE A CHRISTIAN
I exchanged the usual pleasantries with my seat neighbor as you do when you're trying to deftly maneuver your person and your stuff into your allotted space without violating theirs. We continued our small talk as the plane took off.
Fred and I had many things in common. We were both married and raising kids. We were both self-employed, navigating circumstances where hopes and expectations were exceeding actual outcomes. Almost without thinking, I steered the conversation towards the spiritual roots of our collective frustration, describing myself as a Christian who was wrestling deeply with Silicon Valley's determination to define humanity in merely technological terms when we were created to be so much more.
Fred's posture shifted at my statement. "I'm  a Christian too!" he said, with hushed excitement. " I go to the evening service at this little Episcopal church where there are, like, twelve other people. I've been reading my Bible every day for the past fifteen months. I just finished the book of Colossians (he pronounced it "Colloh-see-ans"), and now I'm reading the Old Testament. But I'm having a hard time sorting all the names and events out—it's complicated!"
MORE THAN A "CHANCE" ENCOUNTER
For the next ninety minutes, until we were on the ground and getting ready to deplane, Fred and I talked nonstop about God, the Bible, and the gospel. Our conversation weaved its way through topics like:
Luke 24:26

and how the most helpful way to read through the Old Testament is to find how people and events point to Jesus.

Boaz as a case study

, not just as a practical story about how to be a better businessperson in a broken world, but how the stories of

where he'd come from

,

what he did

, and

who his descendants became

were an integral part of, and pointer to the story of, 

his greatest descendant, Jesus Christ

.

The differences between

Genesis one

and

two

and how humans are unique in all of God's creative work because of

the manner in which humans were made

, and that

Adam was the real person who ushered in creation's greatest problem, just as Jesus is a real person who came to redeem and restore it.

The thief on the cross, who died knowing the most important thing (that we're all—to quote Fred, "dirty wretches who need forgiveness"), and the blessing we have in pursuing the implications of what that means for us (otherwise known as regeneration, justification, and sanctification—for a lot of reasons, I chose not to use those words).

Bible translations and study Bibles, including how many there are, and how to discern what's inspired (the text) and what's not (the notes).

What Bible reading actually is; not just intellectual study, but active listening to the voice of God speaking to us, and giving us the power to understand and respond to it. How Fred could help his wife, who was slightly behind him in his journey, to hear God's voice as he shared with her all that the Bible was helping him to understand.
Engrossed in our conversation, the jolt of the plane's wheels bouncing down on the tarmac startled us both. "You're like a library of knowledge!" Fred exclaimed as we started to gather our things. "It's like God sent you to me just to answer all these questions!"
I demurred with a laugh at the first half of his statement, but wholeheartedly agreed about the second. I hadn't shared too many details about the immediate circumstances that had brought me to the seat next to his on the airplane.
After we said our goodbye's and God-bless-you's, I walked through the terminal to catch my connecting flight home. My thoughts turned to the broader circumstances of my own journey of faith, and how so much of my personal study from the last several years, and even months,  found its way into our conversation, and how God brought all of it together for that single conversation.
PREPARING TO PROCLAIM MY FAITH
As a fifth generation Reformed Baptist pastor's kid and Bible college graduate, I'd been steeped in the vocabulary and grammar of theology and doctrine practically from birth. But God had used marriage and the challenges of motherhood to first upend everything I thought I knew about the gospel, then lay it all back down so it finally moved from my mind to my heart, and then to the rest of me. I read book after book to make sense of what God was doing in me, and I wrote to work it into my heart and out into my everyday life.
I read John Piper's Finally Alive and David Needham's book Birthright , which together helped me understand the glorious "on-the-ground" implications of what had formerly been dusty ideas. Then The Ongoing Feast by Arthur A. Just, Jr. left me with a particular and permanent love for Luke twenty-four as a launch point for a Christocentric Old Testament hermeneutic.
As my daughters grew out of their toddler years and into girlhood, I became interested in the idea of biblical womanhood. Hannah Anderson's Made for More coached me in the topic, and her writing, along with Wendy Alsup's, helped me navigate the twists and turns of the biblical womanhood conversation (along with a lot of processing through my own writing about the imago dei, gender, and Genesis one through three).
This summer, my pastor lead a group of women, including myself, through a ten-week class on principles of Biblical hermeneutics using the book of Ruth and Paul Miller's layperson-level commentary as our texts. So I studied more, and I wrote more.
Many Christians I respect would have invested the time spent shuffling my way onto the plane that day in a more sanctified way than I had, perhaps praying for who they were going meet and for opportunities to share the gospel. I was in a far less holy frame of mind. I'd been turning over some things I learned through my study of Ruth, and indulging my mind in a kind of holy pity-party over some perceived slights I'd experienced by way of several male colleagues during my meetings. I was far from the frame of mind that would be preparing for a "Philip and the Ethiopian"-style conversation with a stranger.
And yet God had been preparing me for it. For years.
THE CONTEXT OF GODLY PREPARATION
We often forget that the context in which Peter expects us to be asked about our hope in Christ isn't a shopping mall or a front porch, but suffering. I wasn't walking onto that plane having experienced anything like real suffering—just some slights that may not even have been intentional. Yet hope was the last thing I was feeling.
But in the process of shoring up a brother's growing faith, God gave me renewed hope for my own. Not because I had any evidence that my circumstances were going to change, but by reminding me that the work he was doing in Fred, and thew work he was doing in and through me as we talked, was of far greater and lasting significance than any earthly work I thought I had been traveling to accomplish.
Fred wasn't the kind of conversation partner I'd been taught to think of in Matthew 28:19 seminars. He was already committed to being a disciple of Jesus. But his commitment was generating some questions—really important ones—and he needed help to uncover the answers from God's Word for himself. And in God's sovereignty and timing, that's what God helped me to offer him.
We often spend our daily time in God's Word focused on how it will work in us, or in the families and friends closest to us. But in our study and in our prayers, we can also ask God to work through his Word in us, so that, whenever and however the time comes, we'll be ready to take what he's taught us in the past to bring the hope of Christ to someone in the here and now.
---
Rachael Starke has lived and worked in Silicon Valley for over 18 years. She writes about the intersection of the gospel with technology, gender, food, and other cultural artifacts. You can connect with her on Twitter, LinkedIn or her blog.