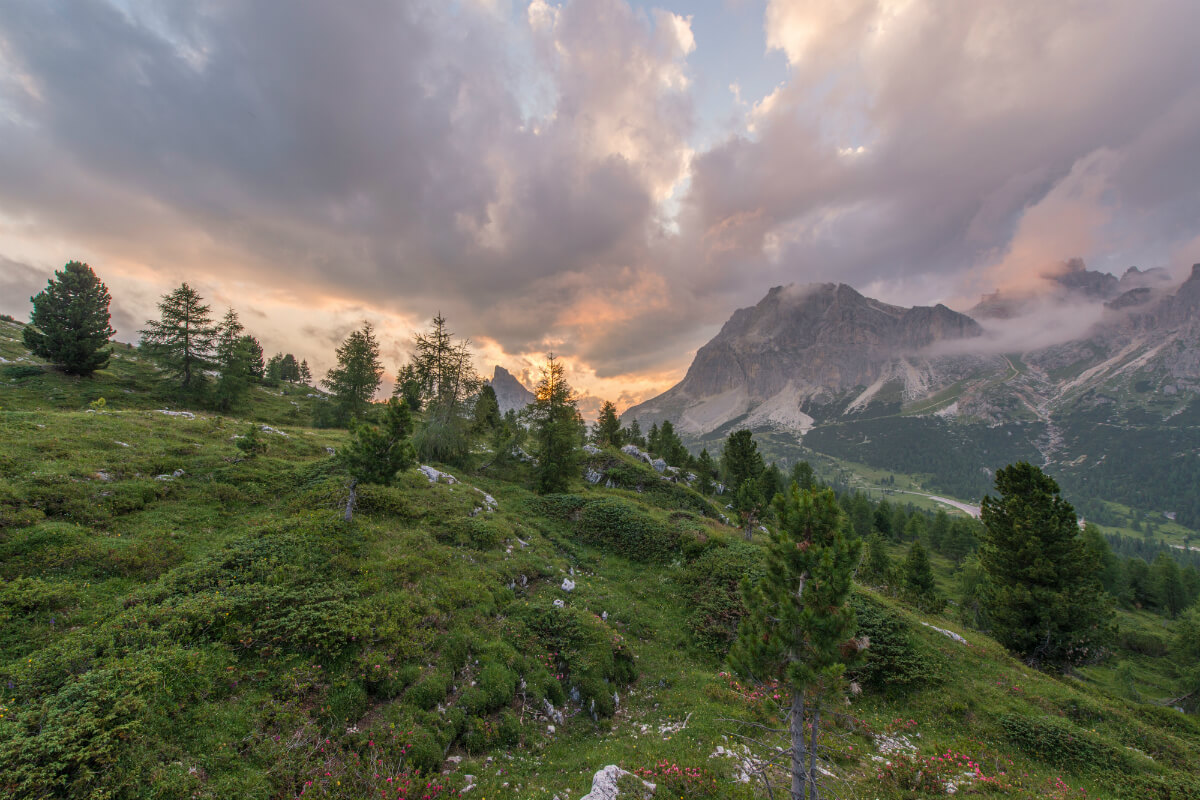 August 5, 2014 was the darkest Tuesday of my life. My mother, critically ill with the Ebola virus, was returning from Liberia to the United States for treatment that we hoped would save her life.
The previous ten days had been a whirlwind of emotion. On July 26 my father had called late in the evening from Monrovia to say that mom had contracted the disease. She was serving as a nurse's assistant in the isolation unit of a mission organization hospital when she became ill. Since Ebola was becoming an epidemic in West Africa, international news media quickly inundated us with requests for information regarding my mother's condition and the family's response.
I had placed it in my mind that mom would—like so many overseas missionaries before her—lose her life to a foreign disease. We'd been told there was no possibility of transport from the small house where she was being isolated to a first-world medical facility capable of better fighting the virus.
So it was a great surprise when we learned that she would be medically evacuated to Emory University Hospital in Atlanta, Georgia. She was due to arrive on August 5.
THE RIGHT WORDS FOR THE MOMENT
As my father and I spoke during the time between mom's diagnosis and her transport and arrival in Atlanta, he shared how timely and encouraging Oswald Chambers's devotional had been to him. He would read My Utmost For His Highest outside the bedroom window of the house where my mother was growing more and more ill, and it would sustain his heart through the gravity of the situation.
When my brother and I arrived in Atlanta we too began to read Chambers's meditations along with some close friends. On the morning of August 5, as we awaited mom's nationally televised arrival and transport to Emory, we read the entry titled "The Baffling Call of God."
Confident of God's call on my parents to serve Him in Africa, I was baffled by what they were enduring for the sake of the needy there. Furthermore, as I dealt with my own weary and broken heart, I was baffled at what God was doing in my own life. None of it made sense.
It all seemed like failure—and the conclusion of the matter would be death. I could relate to the disciples when they heard about Jesus's mission to go to the cross: "They understood none of these things" (Luke 18:34 ESV).
THE FOOLISHNESS OF THE CROSS
We live in a cause-and-effect world, so trials and suffering bear down on us in ways we would never imagine. We desire—we insist on—lives that are clear-cut and explainable. We hate it when circumstances we can't control threaten our comfort and security.
When hardships, suffering, and trials hit our lives, our faith can be jolted deeply. It's not uncommon for sufferers to bellow out to God, "Why?" And yet Jesus "led every one of [His disciples] to the place where their hearts were broken."
Suffering feels like failure, like complete and utter defeat. The world calls it foolish.
From a certain perspective Jesus's life looks a lot like this. As he left his family and carpentry trade at the age of thirty to begin an itinerant preaching ministry, he confused his family. They heard the reports of His ministry and miracles and concluded, "He is out of his mind" (Mark 3:21).
He labored for the kingdom of God without a place to lay his head or call home (Luke 9:58). His teaching became difficult to understand, and the number of those who followed him dwindled (John 6:66). As he confronted the religious establishment, he created powerful enemies who sought to have him killed (Matthew 26:59). One of His own friends and followers betrayed him for a small sum of money. He was slandered, beaten, abused, mocked, rejected, unjustly tried, and ultimately executed as a criminal, in shame and disgrace.
The cross is foolishness if the "Savior of the world" hangs dead upon it.
FOOLISHNESS TURNED TRIUMPHANT WISDOM
Yet, from another perspective—the biblical one—we can see our sufferings in another light. The apostle Paul called the cross the wisdom and power of God. He saw from God's standpoint a "tremendous triumph."
Through the suffering and death of Jesus we have one who can stand in our place for our sins—and take them away. We have one who can mediate on our behalf and reconcile us to God. We have one who, by laying down His own life, won righteousness, peace, and life for us. "God made him who had no sin to be sin for us, so that in him we might become the righteousness of God" (2 Corinthians 5:21).
Following the utter defeat of the cross, the powerful resurrection of Jesus on the third day verified, vindicated, and validated all the suffering he endured for our sake. "But when Christ had offered for all time a single sacrifice for sins, he sat down at the right hand of God, waiting from that time until his enemies should be made a footstool for his feet. For by a single offering he has perfected for all time those who are being sanctified" (Hebrews 10:12–14 ESV).
BAFFLED BY OUR SUFFERING
This leads us back to our own trials. The Scriptures show us we should not be surprised by "the fiery ordeal" (1 Peter 4:12). The Christian life is one that includes persecution (2 Timothy 3:12). We can expect difficulty and trials as marks of discipline from the hand of a heavenly Father who loves us and longs for us to be mature and complete (James 1:2–4, Hebrews 12:5–11). Suffering is a mark of the Christian life.
Still, like so many in the world today, we want to know the reason behind it.
But the gospel allows us to move ahead without having all the answers, without knowing perfectly the purposes of God. This doesn't mean we can't ask the "why" question or ponder the bigger picture; we simply become, as Chambers states, "less inclined to say—'Now why did God allow this and that?'"
If we see the goodness of God in the seemingly foolish decision to send his Son to die on our behalf, then we can embrace his call to what may feel like an "unmitigated disaster" in our own lives.
CAN I TRUST GOD?
This is what the whole of faith truly boils down to: Can I trust God?
If we affirm that God is trustworthy and does all things for His glory and our good, then we can live with an unparalleled freedom to receive both the triumphs and the trials of life from his gracious hand. If all things work together for the good of those who love God and are called according to his purpose (Romans 8:28), then we are liberated from having to hold all the answers in our own hands.
The baffling call of God, although it can bewilder us, is ultimately a safe and rewarding call. It's a release from the ever-present desire to control and maintain all things by our own power. It means I can be a child, safe in the hands of an omnipotent and gracious God, and he will lead me through the valley of the shadow of death (Psalm 23:4).
Whatever God may have planned for my future—whatever he may have planned for your future—he is working out his purposes.
THE LEISURELINESS OF FAITH
As the air ambulance carrying my mother landed at Dobbins Air Reserve Base outside Atlanta on August 5, I could only wonder at the baffling call of God. The aims of God's work and call in the life of my family were not clear. The anguish and turmoil of our hearts swelled as we became a public spectacle of suffering. My parents' mission to Liberia looked like an utter failure.
And yet, in God's hands and by his power, we could trust his great purposes. As a child of God I could cling to his mercy and ask for his grace in my pain. I could trust "the wits and the wisdom" of God, to use Chambers's phrase, that ultimately everything would be okay—even if that meant my mother's death.
I could even trust God's baffling call when mom's health made an incredible turn for the better. I could rest with joy when God healed her of the terrible Ebola virus. I could trust his providence when he called my parents back to Liberia—back to the mission—even when others might argue the cost was too great.
I can walk with a leisureliness of faith because what looks like failure to the world is, from God's perspective, the fragrance of life.
---
Taken from Utmost Ongoing: Reflections on the Legacy of Oswald Chambers, © 2017 by Discovery House. Used by permission of Discovery House, Grand Rapids, MI 49501. All rights reserved.
Jeremy Writebol is the Executive Director of GCD. He is the husband of Stephanie and father of Allison and Ethan. He serves as the lead campus pastor of Woodside Bible Church in Plymouth, MI. He is also an author and contributor to several GCD Books including everPresent and Make, Mature, Multiply. He writes personally at jwritebol.net.
You can read all of Jeremy's articles here.